Growing Mariners Church Opening New Campus in Orange County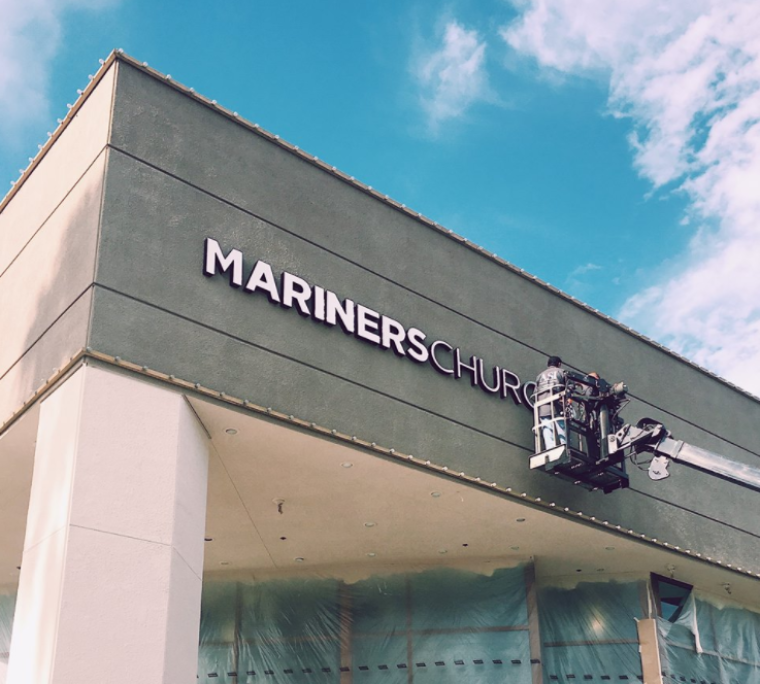 The multi-site nondenominational Mariners Church will be opening its newest location in California in September.
Mariners Church's Huntington Beach campus, which meets weekly at the Huntington Beach Central Library Theater, will be moving to a former movie theater next month.
To construct the new site for the Huntington Beach campus, the Mariners Church was able to raise approximately $1.5 million from nearly 300 families.
"We love this community! Together we will step into our new home off of Beach and Warner," reads a post on the Huntington Beach's Facebook page.
The church will hold a grand opening on Sunday, Sept. 10 at the former Regency Charter Center Theaters on Warner Avenue.
On a website centered on updating people about the new building, the campus noted that a major reason for the move was the proximity to a busy part of the city.
"Did you know that Beach and Warner is the second busiest intersection in Orange County? With over 100,000 cars passing our new location each day, just think about the potential to offer grace, truth, hope, and love to so many," the site noted.
"This new ministry space will allow us to do much more for our people and for the people God will bring in the future — your friends, family, co-workers, and neighbors."
According to cinematreasures.org, the Warner Avenue facility opened in 1986 as Edwards Cinemas. Later, Regency Theatres took over the building. It was closed in January.
Founded in 1965 with its first service held at a Newport Beach home with 30 attendees, Mariners Church has campuses in Irvine, Huntington Beach, Mission Viejo, and Ocean Hills.
The Christian Post reached out to Mariners Church Huntington Beach but a comment was not immediately available.
On the "About Us" section of the church's website, Mariners describes itself as "a community of ordinary people from all walks of life courageously trusting Him to do the extraordinary."
"Simply put, we're trusting Him to do what we can't – heal, transform, renew, forgive, provide and sustain. Through our stories, He is glorified, lives are changed and our communities are impacted," noted the website.
"We encourage you to check out a weekend experience at one of our churches. Each experience is a unique expression of the mission and values of Mariners. God is moving in our church community, creating dreams and calling people into action."