Gunman Walks Into NC Church During Sermon on Violence, Leaves After Accepting Christ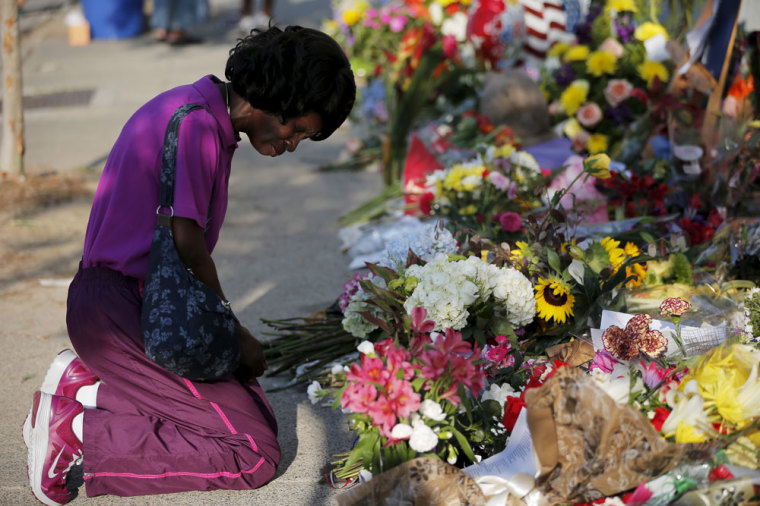 A man armed with a semi-automatic assault rifle walked into a small church in North Carolina during a sermon on growing violence in the community, was calmed by the pastor, sat through the preaching and stood up to accept Christ when an altar call was given.
"I'm the first person to see him and when I saw him, I thought it was a dummy gun, but then I saw the bullet clip in his hand and the bullets were shining," Pastor Larry Wright of the Heal the Land Outreach Ministries in Fayetteville, told CNN of the incident that took on the New Year's Eve.
The pastor, a 57-year-old retired soldier, then walked up to him and said, "Can I help you?" The gunman, who looked emotionally troubled, asked Wright to pray for him, which the pastor did, and asked him to give the weapon and ammo magazine he had. The pastor then asked him to sit in the front row and carried on with the message on senseless violence.
Someone in the congregation called 911, and police arrived, but the pastor asked the police to remain outside.
"I finished the message, I did the altar call and he stood right up, came up to the altar, and gave his life to Christ," Wright said. "I came down and prayed with him and we embraced. It was like a father embracing a son."
The man then apologized to the congregation, and told them he sat out that evening with intention to do something terrible, but the Lord spoke to him.
"If he was belligerent, I was going to tackle him," the pastor said, according to Fayobserver.com. "I want to follow up with him and see that he's getting the help and resources he needs," he added.
Allison Woods, a church member, described how it felt when the gunman walked in. "It didn't seem real because it was like the scripture that our pastor was reading, it was like it came off the page. It's the next day, when you think of all that could have happened, what could have gone wrong, it sinks in how terrible it could have gone wrong," she was quoted as saying.
In June 2015, a mass shooting left nine dead, including Rev. Clementa Pinckney, during a Bible study at Emanuel AME Church in Charleston, South Carolina.
A few days later, Joel Osteen, best-selling author and pastor of one of America's fastest-growing churches, led tens of thousands of worshipers in an emotional prayer for survivors and family members of those killed.
"Lord, we thank you that even when it looks like it's out of control, that You're still in control. That You know how to give beauty for ashes, joy for mourning. Lord, that what's meant for harm, that You can still somehow turn it away, use to our advantage. So I do pray, Lord, that you comfort all those that have gone through loss, that are hurting today. We just thank you Father, that you are in control, that You are good, that Your mercy endures forever," Osteen prayed.
The suspect in the Bible study shooting, 21-year-old Dylann Roof, was captured.