Guy Promises to Shave Beard When Grandma Turns 100 - See Her Big Birthday Present!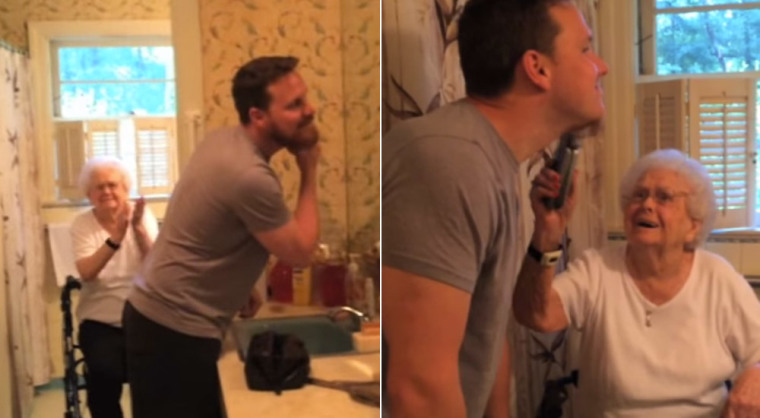 For four years, Scott Cleveland had a beard. For four years, his grandmother hated it. So, Cleveland promised he'd shave off the offending facial hair for her 100th birthday, and by golly, she made it!
Watch the adorable family moment when Cleveland fulfills his promise as his grandma cheers.