Hank Hanegraaff Talks 'Turbulent' Weeks; Reveals Health Issues, Looking Forward 'to Another World'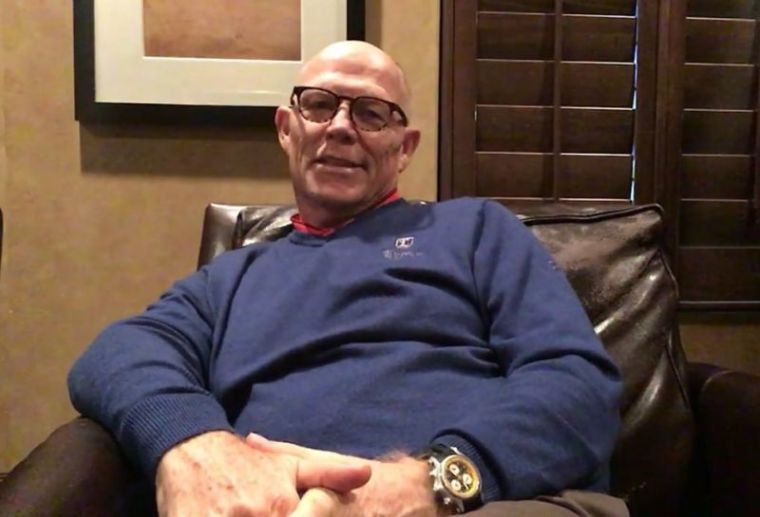 Christian radio personality Hank Hanegraaff, also known as the "Bible Answer Man," has opened up about the "turbulent" past few weeks in his life, and revealed that he has been diagnosed with unexpected health issues.
Hanegraaff posted a video blog on his Facebook page on Wednesday, where he addressed all his listeners and supporters to inform them of some of the changes in his life.
"The last couple of weeks have been turbulent, to say the least. But somehow, by God's grace, I have never been in a more peaceful place in the entirety of my Christian life. I just feel surrounded by the love and goodness and grace of God," Hanegraaff said.
Although he did not address by name his decision to leave evangelicalism and join the Eastern Orthodox Church back in April, he talked a number of times throughout the video about people likely being surprised at developments in his life in recent times.
Hanegraaff's conversion stirred some controversy among evangelicals, with Bott Radio Network deciding to boot the "Bible Answer Man" radio show from its line-up over concerns regarding biblical accuracy.
"We want to make sure that our listeners know that the programming that we have on Bott Radio Network is thoroughly biblical," said BRN President Richard P. Bott II, a member of Lenexa Baptist Church in Lenexa, Kansas, explaining the decision to distance the network from the show, which it had been broadcasting since the 1980s.
Hanegraaff said the main purpose of his latest vlog, however, is to inform supporters of heath issues he has been experiencing.
"This is unique to me, [as] I have been on this planet for a long time, and for virtually all of my life I have been extraordinarily healthy," said Hanegraaff, who serves as president and chairman of the board of the North Carolina–based Christian Research Institute.
"All of a sudden, I get diagnosed with anemia," he revealed, explaining that bone marrow suppression "is where your white blood cells, and your red blood cells, and your platelets are not reproducing as they should; the count is down, [and it] gives you a bit of an anemic feeling."
"I've gone to an oncologist and he has done a bone marrow biopsy, and the results are coming in a fairly short period of time," he continued.
Hanegraaff, born in 1950, noted that he is ready for whatever the results reveal.
"This world has some good points, but I am looking forward to another world," he said, adding:
"I do hope that the results come out in some kind of positive fashion, and I can continue to serve the Lord for another 20 years. I feel that my well is deeper today, and I have more to offer than I did five-10-15 years ago. I deeply desire to use the gifts God has given me to His glory, and to the extension of His kingdom."
The "Bible Answer Man" promised supporters that he will keep them updated on his condition, and also about the path he is on, revealing that his next book will be titled Truth Matters; Life Matters More.
"The map is not the territory. The menu is not the meal. The Bible has given me great strength and courage for leading my life. It is what I call the infallible repository for redemptive revelation. I trust the Bible," he said, speaking of some of the topics the book will touch upon.
"But the Bible is pointing me to something far more significant, it is pointing me toward an experience in Christ. And that is something that has become ever more precious to me," he added, and concluded the video by asking for prayers.