Has God Stopped Commanding People to Repent?
Since we are living in a day of grace, does God still command people to repent of their sin? Or is that simply a thing of the past? Just how important is repentance in our modern world?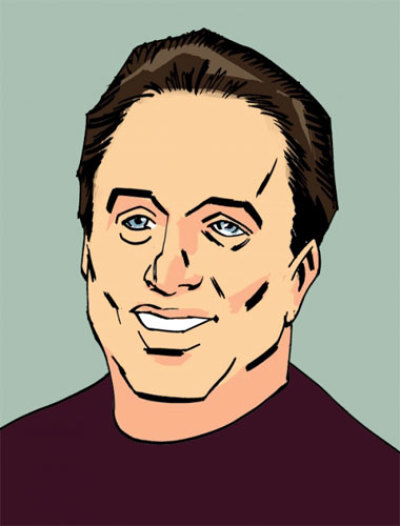 Scripture is clear in both the Old and New Testaments. Repentance isn't optional. "God commands all people everywhere to repent." (Acts 17:30) In other words, no one is exempt from this command. Everyone is accountable to their Creator, regardless of their race, religion, and personal preferences.
A genuine relationship with God always involves repentance. It involves turning away from sin and turning toward the will of God. It is a desire to live for the Lord. It is sorrow for sin and a desire to do the right thing. It is honest, and it calls a spade a spade.
Ultimately, repentance is a work of the Holy Spirit. As we yield our soul to God, and confess our sins to Him, we find freedom in Christ to do the right thing and to go the right way.
Repentance is a matter of the heart. The fruit of repentance extends beyond the heart and manifests itself in a person's life. John the Baptist told the religious leaders of his day, "Produce fruit in keeping with repentance." (Matthew 3:8) In other words, let your walk match your talk. Let your fruit match your root. Live your faith as an expression of your genuine love for Christ.
The word "repent" literally means "change of mind." When you repent of your sin, you change your mind about it.
Now you call it a "sin." Now you desire to flee from it. Now you recognize how your sin has been stabbing the Lord and greatly offending Him. Now you feel remorseful that you brought this unpleasant feeling to your Savior. You know He loves you and forgives you, and you hate to hurt Him with your thoughts, words and actions. That's repentance, and it's the real deal. (see 2 Cor. 7:10,11)
Man by nature does not hate his sin. Instead, he loves it and he pursues it. But then repentance breaks through and man is brought to his knees inwardly, if not also outwardly. He feels the weight of his sin, and he now abhors it. This is a much different experience than before repentance entered the equation. This is a holy act within man's heart, and it should be obvious to man that only God can produce such a miraculous change of heart.
Turning to God in repentance is the only way a person can then receive the free gift of everlasting life. No one can come to God and be saved without repentance. It doesn't work that way. Faith without repentance is not biblical faith. And it's not Christianity.
A woman who came to know Christ put it this way: "I used to be a sinner running after sin. But now that I am saved, I am a sinner running from sin." That is a beautiful description of repentance. You run away from sin when you are repentant. With repentance, there is no longer any satisfaction in sinning. Why else would Christians who are living in sin be so miserable? (see Psalm 32:3-5) No man can serve two masters.
One reason God has not stopped commanding people to repent is because God continues to love people. And God knows that the only way to receive His love is to repent and believe the good news of salvation through faith in Christ. God wants you in His family, and so He commands you to repent. He loves you and He wants what is best for you.
It's only sin in us that keeps us from understanding and accepting God's love through repentance and faith. But your sin does not have to be the final word. God's Word is greater than the sin inside you. But you will need the Lord to forgive you and give you a new heart if you plan to overcome sin and experience salvation.
This doesn't mean you have to "get your act together" before God will accept you. But it does mean you will have to "get your heart together." In other words, you will need to repent in your heart and mind. It must be sincere. If it isn't sincere, then it isn't repentance. And it won't help your soul in the slightest.
Thankfully, the Holy Spirit is a master at changing hearts, producing repentance and faith, and then filling a believer with "the fruit of the Spirit." (see Gal. 5:22,23) The gift of salvation is just what you need, whether you realize it or not. (see Romans 6:23)
I read today of a man who thought he had won a lot of money in the lottery, only to be told that his ticket had a "misprint." I sure am glad God's Word and His promises do not contain a misprint. A person gets just what the Bible says you get when you turn to God in repentance and believe in Jesus as your Savior. It's not fake, and it's not a bait and switch. It's the real deal. In fact, it's more real than much of what happens today on the internet and in movies.
Man is good at make-believe. But he does not tend to be so good at repenting. A heart of repentance calls for man to be honest to God, and this requires courage, faith and humility. This hits pretty close to home.
D.L. Moody said, "We are good at confessing other people's sins, but if it is true repentance, we shall have as much as we can do to look after our own. When a man or woman gets a good look into God's mirror, the Bible, he is not finding fault with other people; he is fully occupied at home."
Are you occupied with your own sin? Or is it just "those other people" who are the sinners and in need of God's grace?
God's command to repent continues to go out into the world today. Some heed it, while others hate it. But until you embrace it, and actually repent, you won't begin to understand what all the fuss is about.
Dan Delzell is the pastor of Wellspring Lutheran Church in Papillion, Neb. He is a regular contributor to The Christian Post.