Has 'The Bachelor' Distorted America's Views of Relationships?
A new study from the University of Michigan suggests television shows and movies may affect their audience's perception of romance.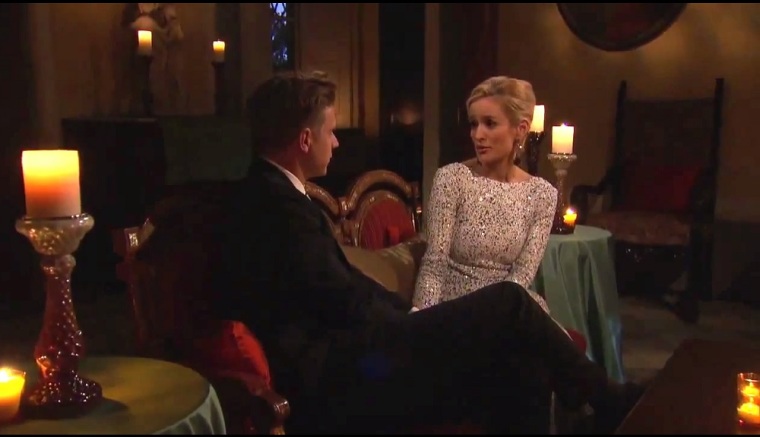 Researchers asked 625 college students ((233 men and 392 women) how often they watched 93 different romantic movies including "500 Days of Summer," "Crazy Stupid Love" and "In Time" and 17 different sitcoms such as "How I Met Your Mother" and "The Big Bang Theory," and asked the respondents to fill out a survey assessing "their exposure to marriage-themed reality shows, such as 'The Bachelor' and 'Millionaire Matchmaker.'"
Their intent? To study the hypothesis that "the media may be teaching us what sorts of beliefs we should have about romantic relationships," said Julia Lippman, the study's lead author, who is a postdoc at the U-M Department of Psychology.
"It is possible that frequent exposure to romance and courtship in this idealized form could lead viewers to adopt equally idealized notions about relationships in the real world," she added.
According to Lippman and fellow authors Psychology Professor L. Monique Ward and Rita Seabrook, a Ph.D. student studying psychology and women's studies, their research revealed that men and women who had watched more romance movies were more likely to believe that "love finds a way," and statements such as "when you meet the right person, you know it almost immediately."
They also found that concepts such as "love at first sight" and "true love" also correlated with those who tended to watch more marriage-themed television programs.
In contrast, fans of sitcoms where characters were frequently in and out of relationships, however, were less likely to believe in soul mates or the concept of the "one and only."
"Even if we aren't aware of it, the researchers argue, we internalize the messages we hear on TV or in films," a New York Magazine write-up said of the study. "Watching the often sweet but flawed relationships on [How I Met Your Mother] between Marshall and Lily or Ted and Robin (then Barney and Robin, and then back to Ted and Robin) doesn't exactly support the idea that one's "true love" is supposed to be nearly perfect, for one. And single people on sitcoms tend to have multiple romantic partners throughout a series, which doesn't quite fit with the idea of soul mates."
"The real-life implications here are mostly speculative, but romantics usually report happier, more committed relationships than their more realistic counterparts," it added.