HBO Greenlights Imagine Dragons' Frontman's Doc About LGBT Youth in Mormon Church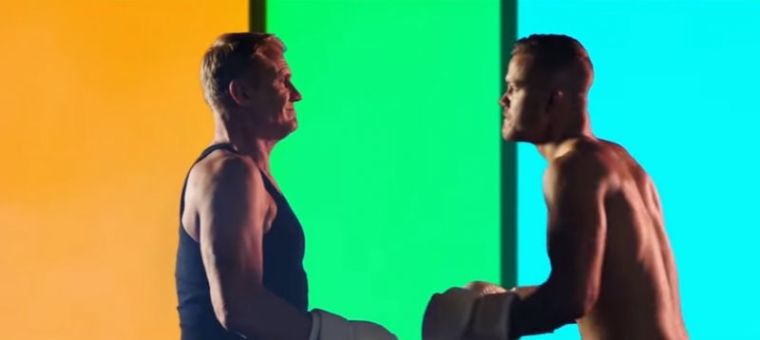 A documentary that centers around Grammy Award-winning Imagine Dragons frontman Dan Reynolds' quest to bring awareness about the relationship between the LGBT community and the Mormon Church has gotten the green light to appear on HBO next summer.
The project is called "Believer," and will make its world premiere at the 2018 Sundance Film Festival later this month. The deal for it to appear on HBO is the first for a film at Sundance this year, according to Deadline.
Utah has a large population of members of the Church of Jesus Christ of Latter-day Saints, also known as Mormons. Not only will the Sundance Film Festival take place in Utah, but that's also where much of the content was filmed while capturing Reynolds' LoveLoud Fest that took place there last year.
The festival is part of an initiative of his LoveLoud Foundation which advocates for LGBT youth. Reynolds explained why he wanted to take things one step further and make the documentary with the support of his wife and fellow band members.
"LoveLoud reached 20,000 people in Utah, which is really small compared to the number of people who need to be reached," he told Deadline. "I think the reason the film needs to happen is because I feel like this is a way that nobody can turn their heads away."
Reynolds grew up in the Mormon Church but revealed that he no longer agrees with all of their doctrine.
"I have my own spirituality and my own basis of faith and things that I agree with in Mormonism and doctrinal things that I don't agree with," he told the Huffington Post last year.
On the Church of Jesus Christ of Latter-day Saints website a description is given for how the faith views the LGBT community.
"People who experience same-sex attraction or identify as gay, lesbian, or bisexual can make and keep covenants with God and fully and worthily participate in the LDS Church. Identifying as gay, lesbian, or bisexual or experiencing same-sex attraction is not a sin and does not prohibit one from participating in the LDS Church, holding callings, or attending the temple," the website states. "Sexual purity is an essential part of God's plan for our happiness. Sexual relations are reserved for a man and woman who are married and promise complete loyalty to each other."
It goes on to state, "sexual relations between a man and woman who are not married, or between people of the same sex, violate one of our Father in Heaven's most important laws and get in the way of our eternal progress."
However, the LDS Church also released a statement lauding Reynold's festival for LGBT youth last year.
"We applaud the LoveLoud Festival for LGBT youth's aim to bring people together to address teen safety and to express respect and love for all of God's children. We join our voice with all who come together to foster a community of inclusion in which no one is mistreated because of who they are or what they believe," the LDS Church stated. "We share common beliefs, among them the pricelessness of our youth and the value of families. We earnestly hope this festival and other related efforts can build respectful communication, better understanding and civility as we all learn from each other."
Reynolds told The Huffington Post that the message made him and his wife cry.
"To have the church put out a statement saying 'Hey, we support this and we want our members to go to this,' that's huge. And that's progressive," he said. ... "Me and my wife we cried when we read that."
Still, the rocker's festival seeking to advocate for this community within the LDS Church has received mixed reactions.
"I've got a lot of people who reached out and said, 'I'm conflicted about this and my faith but I'm going to come out. Or people who said, 'I don't agree with this but still I want to show love and come out,'" Reynolds said. "... There's been people on all sides, including people who have said, 'I'm not going to listen to Imagine Dragons' music anymore because of this.' So you get a little bit of everything."