Health Alert: Are You or Someone You Know Using Statins?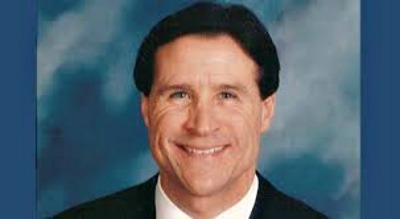 Recently one of my close friends of nearly twenty years and a former leader in our church in Atlanta died suddenly of a heart attack. He was 56 years old. I helped officiate at his memorial service; it was a very sobering experience.
To help prevent heart attacks and reduce risk of stroke, many doctors today routinely prescribe cholesterol-reducing drugs called statins. Maybe you or someone you know takes one daily. About 20 million Americans currently use them. Two years ago my physician recommended I pop the pill.
This prescription drug slows down our system's production of cholesterol. Did you also know that it affects enzymes in muscle cells responsible for muscle growth? Did you also know that multitudes of people experience muscle aches and other side effects from statins that are destructive to our overall health and well-being?
Multitudes don't make the connection between the drug and the negative effects on their body thinking they are merely getting older and that muscle or joint pain, plus increased fatigue and weakness is just part of it. Over time these symptoms can become severe and adversely affect one's physical and mental well being.
I know because I have been a victim. Although I am not a medical doctor, I thank God for doctors who take the time, tell the truth, as well as ask the right questions to identify real problems in a patient's life.
Just days ago I had a fourth doctor's appointment within a one month period. This is most unusual for me as I usually have one a year – an annual physical. This last one dealt with surgery needed for a double hernia due to muscle weakness. While there, my doctor/surgeon said the following: "Statins? Yeah, they can really mess you up!"
I know this firsthand as I stopped taking them six weeks ago with the advice of my personal physician. Since then I have had random conversations with other men who have also stopped, having experienced the same problems I've had and who identify with me in trusting God to help us recover.
As a "watchman on the wall" who writes commentaries to help people weekly, here's the deal: consider my experience and the research studies I reference and see if this explains why you may be walking a similar path.
Six Months of Muscle Pain and Unusual Fatigue and Weakness
I thank God for good health. I've always tried to practice "temple maintenance" to finish well my ministry which is now in it's 42nd year. Besides good eating habits I've exercised faithfully for decades making some modifications along the way.
About six months ago I started to experience a burning sensation in my feet followed by "leaden legs." I found it difficult to walk up the steps as well as bend over or even put on my socks. "Guess I'm aging and have to accept this," I mused.
Things started to worsen as I found myself slowing down in my daily, brisk walks at the mall. I felt shooting pains in my thighs. I also found myself regularly feeling weak, fatigued and retiring earlier than usual to bed.
In time I received two steroid shots as the doctor diagnosed arthritis in my hips as a probable cause. Given steroid medication and anti-inflammatory pills, I continued to remain in faith for healing while availing myself of relief via medical help.
One evening after I trudged up the stairs to bed, my wife burst into the room startling me a bit as she exclaimed, "Larry, statins can have a negative affect on people's muscles! You've got to stop taking them!" She had just completed studying the side effects of statins and their effects on muscles and sensed the long-awaited answer to my struggle.
The next day I spoke with my Christian physician who told me to go ahead and stop. He said that when he does strenuous exercise he will stop taking them because of the effect on his muscles.
That was six weeks ago and I want to give thanks to God not only for the solution but for His restorative, healing power increasingly being experienced in my body. The pain has lifted from my feet and legs. I'm able to walk up steps again in a normal way. I resumed my mall walking. I've categorically rejected the notion that I'm just getting older and have to accept my condition as my lot in life.
"By my God I can run through a troop and leap over a wall" (Ps.18:29). "Those who wait upon the Lord shall renew their strength; they will mount up with wings like an eagle; they will run and not be weary; they will walk and not faint" (Is. 40:31).
Medical Research Cautions Regarding Statins and Muscle Pain
• Last December the New York Times ran an article on "Muscle Aches From Statins."
• The Mayo Clinic has a report available on "Statins Side Effects: Weigh the Benefits and Risks." This information reveals that the most common side effect is muscle pain and damage, in addition to some people experiencing liver damage resulting in unusual fatigue or weakness.
•The FDA warnings on statins cite potential muscular issues plus some people have developed memory loss or confusion… These side effects reverse once you stop taking statins.
• This month's SUCCESS magazine highlights this topic in their "A Healthy You" section. Dr. Mehmet Oz, Director of the Cardiovascular Institute and Integrated Medical Center at New York Presbyterian Columbia University and host of the Dr. Oz show addresses this issue, along with Dr. Michael Roizen, the Chief Wellness Officer and Chair of the Wellness Institute at the Cleveland Clinic.
Citing that "up to 20 percent of those who use a statin suffer from myopathy, the muscle aches and soreness" factor, these experts advice five strategies for treating myopathy:
Change statins.

Look at your other meds. "One large study found that taking statins with additional drugs…doubled the risk of muscle pain compared to patients solely on statins."

Add coenzyme Q10. "Our bodies produce it naturally, but statins tend to reduce the body's production of coQ10, which may be related to statin myopathy."

Stop the statin. "If you choose this route, you must be under your doctors direct observation. Why? Because once a statin is started, stopping it causes a rebound increase in artery – clogging plaque, which could cause clots and raise your risk of stroke and heart attack during the few days and weeks after you discontinue the drug."

Redo your diet, get moving and quit smoking. "Better health habits may let you reduce the statin dosage, easing muscle pain."
As we close out another year, it's a great time to take inventory of our health and what we're putting into our bodies. If you identify with my journey, my prayer is that you will pray, seek your doctor's counsel and have the courage to follow the route set before you for success and well-being.
Larry Tomczak is a best-selling author and cultural commentator with over 40 years of trusted ministry experience. His passion is to bring perspective, analysis and insight from a biblical worldview. He loves people and loves awakening them to today's cultural realities and the responses needed for the bride of Christ—His church—to become influential in all spheres of life once again.