'Heart of Man' Receives Encore Showing: Film Highlights Reality of Human Sexuality in the Church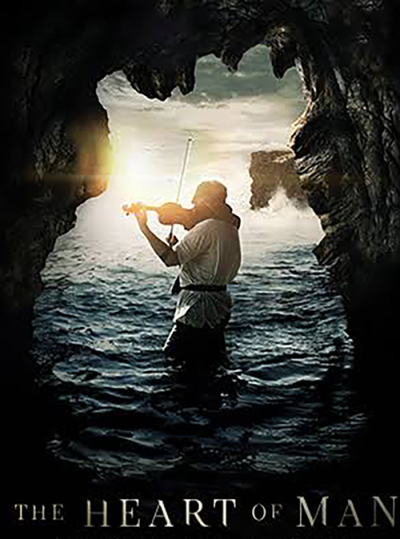 With the success of its box office premiere, "The Heart of Man" will return to cinemas nationwide for an encore showing on Oct. 17, and brings to the forefront the taboo topic of human sexuality in the Church.
According to the film's synopsis, "The Heart of Man" is the "cinematic retelling of the parable of the prodigal son, juxtaposed with interviews of real people struggling with distractions from their faith and the shame that follows addiction."
The docudrama, presented by Sypher Studios in partnership with Fathom Events, features author William Paul Young ("The Shack"), author Dan Allender ("The Wounded Heart") and spoken word artist Jackie Hill Perry, among many others.
"The Heart of Man" has added the theatrical screening date after coming in at No. 3 at the box office the day of its first showing in September. It was the second highest per-screen average.
"We're blown away by the tens of thousands of people who came out and filled theaters in almost every major city throughout the country," Jason Pamer, filmmaker and executive producer of Sypher Studios said in a statement shared with The Christian Post. "The response was visceral, and left people with a sense of urgency. We're extending this further to reach an even wider audience in the encore screening — so every person who attended the Sept. 14 event can spread the word to their friends and expose them to freedom of shame and our broken, moralistic and religious way of thinking and relating to God and to others."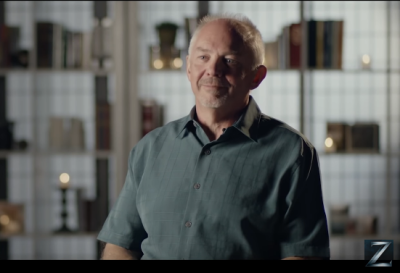 In the compelling dramatized documentary, best-selling author Young emotionally reveals a moment of weakness that almost cost him everything. He confessed to cheating on his wife in a three-month affair with her best friend and how they pulled through.
The film's emphasis is on sexual perversion, and Young says that was intentional because most people in the Church like to sweep that topic "under the rug."
"That tells you the power of human sexuality," the novelist told The Christian Post in a recent interview. "I think a lot of the reason why this movie has such power is because that's an area that religious people don't know how to have a conversation about."
According to statistics shared in "The Heart of Man," the use of pornography among Christians is on a rise. And the Journal of Psychology and Christianity reports that 65 percent of men and 55 percent of women are  involved in extramarital affairs by the time they are 40.
The movie weaves theater art in with the real life accounts of Christians who've found freedom in Christ.
Audiences will also get to watch an exclusive round-table conversation showcasing national thought leaders such as Pastor Chad Veach and Young, among others.
For more information about "The Heart Of Man" and theater locations, click here.