'High hopes': Evangelical leaders react to Israel's new prime minister
Christian Zionists call for prayer, support of new gov't
Nikki Haley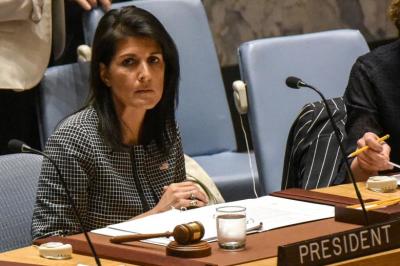 Former U.S. Ambassador to the United Nations Nikki Haley is visiting Israel with Christians United for Israel founder and pastor John Hagee to express solidarity for Israel and meet with the new prime minister and other Israeli leaders, All Israel News reported. 
"PM @netanyahu's contributions to Israel's security, diplomacy & economy have been historic. He's a friend personally to me & Michael, & to the US. I wish him & Sara the best. Congratulations to PM Bennett," the former governor of South Carolina and advocate for Israel tweeted on Sunday.
"We are committed to the undeniable bond between the US & Israel."
Haley reiterated the United States' support of Israel regardless of the leader. 
"It doesn't matter which leaders are there. What matters is the United States is going to stand with Israel, needs to stand with Israel and will be there," she said in a Fox News interview. 
The former South Carolina governor warned about the Iran nuclear deal and said re-entering would be a "death wish" to Israel. Haley worked with former President Donald Trump to remove the U.S. from the nuclear agreement, but President Joe Biden is reportedly considering rejoining the deal, an idea opposed by Israel. 
"The one thing we don't want to see happen is giving money back to Iran and have the world be a more dangerous place," Haley said.
Haley also tweeted a photo with Netanyahu and Hagee with a caption that read: "Time with Prime Minister @netanyahu is always invaluable. His contributions to Israeli security and prosperity are historic. We have not heard the last from him."