High School Students Donate Their Senior Trip Fund to Their Beloved Principal Who Is Battling Cancer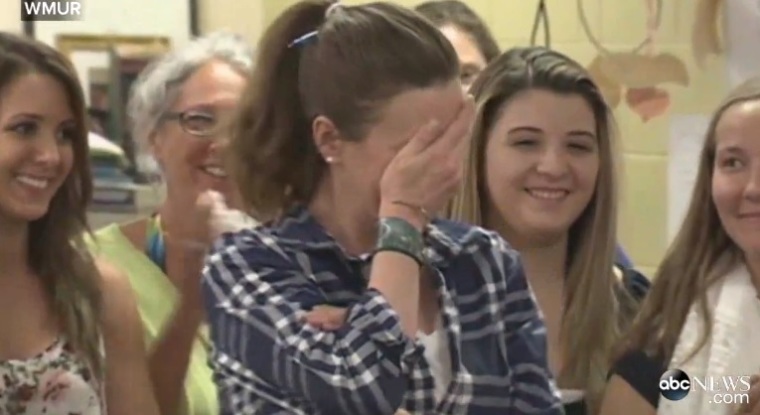 Students at Profile Junior-Senior High School in Bethlehem, New Hampshire are giving back to their principal. Courtney Vashaw was recently diagnosed with a rare soft tissue cancer, so her students decided to give up their expensive senior trip to donate the money toward her.
It's a selfless act that won't be looked over. Courtney has been in the school for about seven years alongside the same kids since middle to high school. This selfless act has helped her toward the treatment she will need in New York.
Vashaw has taught her students to be the best they can be. The school now ranks as the second best-performing high school across the entire state of New Hampshire. Now the students' long-distance trip has turned into more of a local one, but, it's all for a good cause and inspires others to give.
Listen to this inspirational story about Courtney below: