Hillary Clinton Admits Wanting to 'Curl Up and Never Leave the House' After Losing to Trump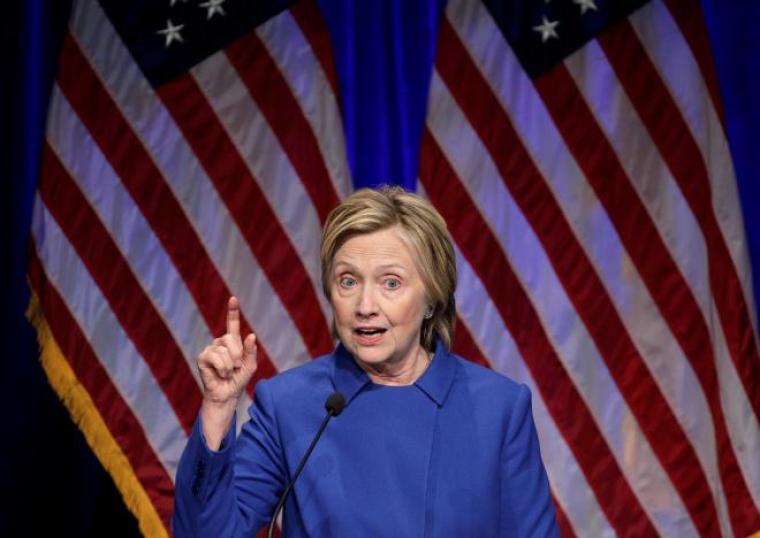 Hillary Clinton said in a speech on Wednesday that she wanted to "curl up with a good book and never leave the house again" following her presidential election loss to Republican Donald Trump last week.
"Now I will admit coming here tonight wasn't the easiest thing for me," Clinton said in her speech at the Children's Defense Fund on Wednesday evening in Washington, D.C., according to BBC News.
"I know many of you are deeply disappointed about the results of the election. I am, too, more than I can ever express," she added.
"I know this isn't easy. I know that over the past week a lot of people have asked themselves whether America is the country we thought it was."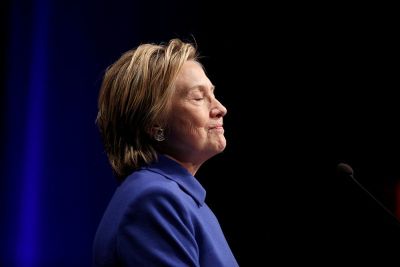 "The divisions laid bare by this election run deep, but please listen to me when I say this:  America is worth it. Our children are worth it. Believe in our country, fight for our values and never, ever give up," she said. 
The charity event reportedly focused on giving hope to underprivileged children and celebrating their achievements.
CNN reported that Clinton also talked about her mother, who was sent to live with her grandparents as a child.
"I dream of going up to her, and sitting next to her and taking her in my arms and saying, 'Look, look at me and listen. You will survive. You will have a family of your own: three children,'" Clinton said, alluding to when Dorothy Rodham was put on a train to California to go live with her grandparents, who Clinton said had abused her mother.
"And as hard as it might be to imagine, your daughter will grow up to be a United States senator, represent our country as secretary of state, and win more than 62 million votes for president of the United States."
BBC's Laura Bicker noted that there was 'little ceremony' for the former Secretary of State at the event, with the audience expressing 'murmurs of agreement' when she talked about her disappointment, but also her call to never give up.
In the days following her loss to President-elect Trump, Clinton turned to inspiration from the Bible for courage.
"Scripture tells us: Let us not grow weary in doing good, for in due season, we shall reap, if we do not lose heart," she posted on Twitter, referring to Galatians 6:9.
In a follow-up post, she added: "Let us have faith in each other. Let us not grow weary. Let us not lose heart. For there are more seasons to come and ... more work to do."