Hillary Clinton Invited to Wedding of Gay Couple in Presidential Announcement Video
The video that Hillary Clinton has released to officially announce her 2016 run for president featured a same-sex couple that is planning a summer wedding. After the announcement, Clinton was invited to their wedding. An LGBT group is celebrating it as the first presidential campaign launch that includes gay couples and "marriage equality."
In the video, released Sunday, the voice of one of the two men, Jared Milrad and Nathan Johnson, says, "I'm getting married this summer with someone I really care about."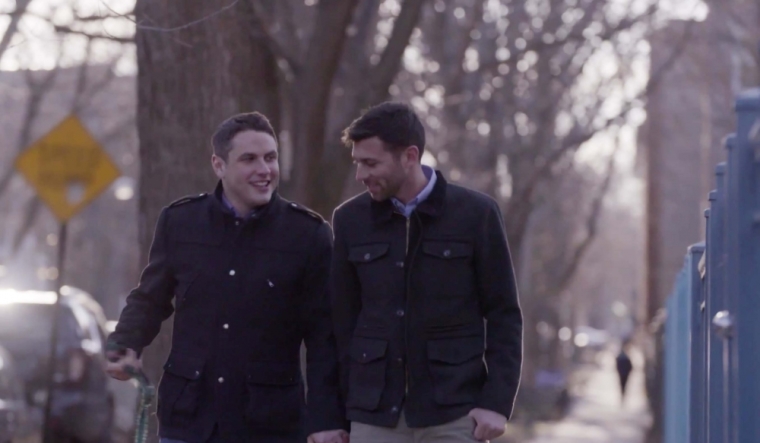 Milrad and Johnson are members of Human Rights Campaign, the group says on its website, noting, "The ad marks the first time same-sex couples and marriage equality were included in a presidential campaign launch."
The LGBT group takes pride in saying that Clinton first came out in support of same-sex marriage in 2013 in an exclusive video for it.
The group has posted a video in which Clinton, a Democrat, professes her support to LGBT activists.
"A little over a year ago in Geneva, I told the nations of the world that gay rights are human rights and human rights are gay rights, and that the United States would be a leader in defending those rights," she says. "Now there were some countries that did not want to hear that."
She adds, "But I believe America is at its best when we champion the freedom and dignity of every human being. That's who we are. It's in our DNA. And as Secretary of State, I had the privilege to represent that America."
Clinton also appointed openly gay man Robby Mook to be her campaign manager, making him the first openly-gay manager of a major U.S. political campaign, gaynz.com says.
In an interview with Washington Blade, Milrad and Johnson explained that they knew they were filmed for the Clinton campaign but they did not know they would be in her campaign launch video. After seeing the video, they invited Clinton to their wedding in July via Twitter.
The 2016 campaign video, titled "Getting Started," features various people of all ages, ethnicities, families, and sexual orientations, giving a brief description of how their lives are about to change: marriage, birth, moving, school, life after graduation, and retirement.
"I'm getting ready to do something, too," Clinton says in a voice-over as she is seen meeting with different people. "I'm running for president," she adds.
"Americans have fought their way back from tough economic times but the deck is still stacked in favor of those still at the top," she goes on to say. "Every day Americans need a champion, and I want to be that champion so you can do more than just get by, you can get ahead and stay ahead, because when families are strong, America is strong. So I'm hitting the road to earn your vote ... because it's your time and I hope you'll join me on this journey."
Among Republicans, Senators Ted Cruz and Rand Paul have officially declared they are running for president, and both are opposed to gay marriage.