Hillary Clinton Presidency Would Make Pro-Life Fight 'Nearly Impossible,' Operation Rescue President Warns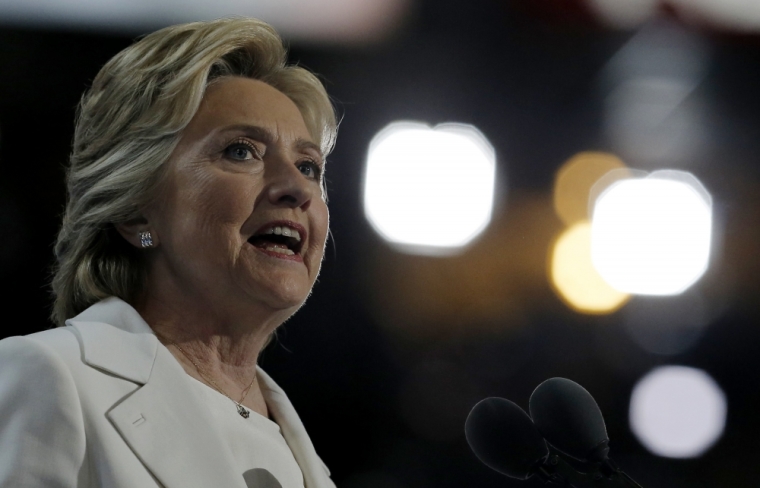 Troy Newman, president of pro-life organization Operation Rescue, has warned that a potential Hillary Clinton presidency would make the pro-life mission of ending abortion in America "nearly impossible."
Newman said in a statement on Tuesday that he is endorsing Republican presidential nominee Donald Trump for president, arguing that Trump offers conservatives much greater hope to fight for the rights of the unborn.
"After examining Trump's position on life issues and his assurances that he will appoint conservative, pro-life justices to the U.S. Supreme Court, I am convinced that Trump offers our best hope of pushing back the Culture of Death in America," Newman said in his statement.
"We know all too well what we will get with Hillary Clinton, and that is more abortion, more tax funding of abortion, and favors for her campaign contributors at Planned Parenthood. A Clinton presidency will result in more dead babies, and this we cannot allow."
Newman had initially supported the candidacy of Texas Sen. Ted Cruz, but has now switched to backing Trump, given that he is the only realistic choice of defeating Clinton, the Democratic nominee.
"America stands at a crossroads. A Clinton presidency will fundamentally change our nation to the point that is will be unrecognizable to those of us who grew up in the 50's and 60's," he added. "Her rabid support for abortion without restriction will create a climate that will make it nearly impossible for us to end the shedding of innocent blood through abortion once and for all."
On the other hand, the Operation Rescue president praised Trump's promises to appoint pro-life justices to the Supreme Court, and called his vice-presidential running mate, Gov. Mike Pence of Indiana, a "pro-life warrior."
Newman admitted that "no political candidate is a perfect person," but urged pro-life Americans to vote for the Trump/Pence ticket in November.
A number of social conservative non-profits, such as American Values Action, have accused Clinton of being an "abortion extremist."
"Hillary Clinton presents herself as a moderate, but she has been a radical promoter of abortion throughout her entire career," a video by AVA highlighting the Democratic nominee's position pointed out in August.
The video marked Clinton's strong support from abortion-provider Planned Parenthood receiving even more tax dollars, as well as her stated opposition to unborn children being granted constitutional rights.
Clinton, who is a Methodist Christian, said back in April that "deep-seated cultural codes, religious beliefs and structural biases have to be changed" in order to support the pro-choice position.
"Yes, we've cut the maternal mortality rate in half, but far too many women are still denied critical access to reproductive health care and safe childbirth, and laws don't count for much if they're not enforced. Rights have to exist in practice — not just on paper. Laws have to be backed up with resources and political will," Clinton said at the sixth annual Women in The World Summit in New York City.
"As I have said and as I believe, the advancement of the full participation of women and girls in every aspect of their societies is the great unfinished business of the 21st century and not just for women but for everyone — and not just in far away countries but right here in the United States," she added at the time.