Hillary Clinton vs. Donald Trump: Abortion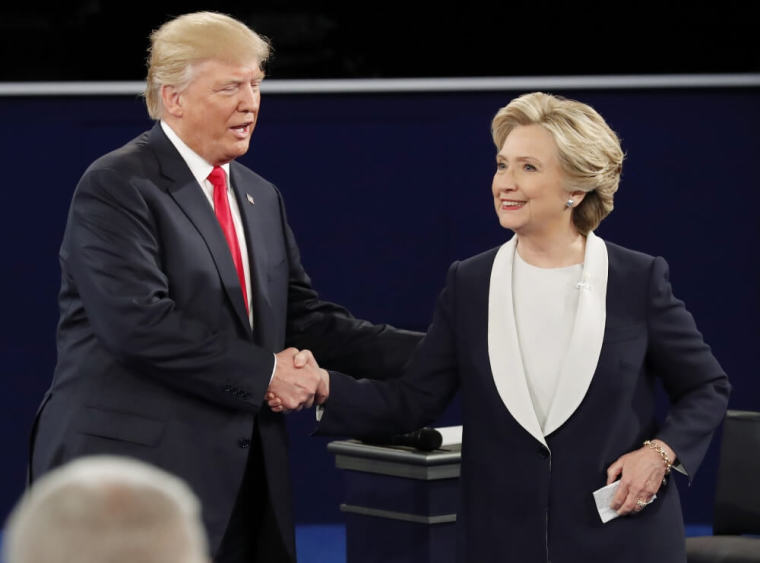 Government Funding of Abortion
The Hyde and Helms Amendments have existed for decades to ensure that citizens' federal tax dollars can't be used for abortion on-demand. As the Hyde Amendment has reportedly saved the lives of over 2 million unborn babies in its 40-year history, Clinton and the Democratic party are now calling for the repeal of the Hyde and Helms Amendments.
"She will repeal the Hyde amendment to ensure low-income women have access to safe reproductive health care," Clinton's campaign website explains.
Additionally, the 2016 Democratic Party Platform also calls for the repeal of both the Hyde and Helms Amendments.
In August, Trump unveiled his "pro-life coalition," which is being spearheaded by Dannenfelser and the SBA List.
In a statement issued by the Trump campaign, it asserts that the nominee not only stands against "advancing taxpayer-funded abortion on-demand," but that he will also seek to make "the Hyde Amendment permanent law to protect taxpayers from having to pay for abortions." Currently, the Hyde Amendment has to be attached to yearly appropriations bills.
Defunding Planned Parenthood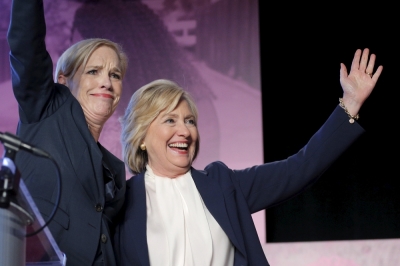 Despite the Hyde Amendment stating that federal funds can't be used to fund abortion on-demand, the nation's largest abortion provider is able to receive over $500 million each year in federal tax dollars for its non-abortion services.
While Clinton has said she would try to increase the federal funding that Planned Parenthood receives, Trump has vowed to defund Planned Parenthood so long as they conduct abortion services.
Trump reiterated that vow in a statement issued in September.
"I am committed to defunding Planned Parenthood as long as they continue to perform abortions and reallocating their funding to community health centers that provide comprehensive healthcare for women," the statement reads.
Late-term Abortion Bans
While many conservatives are pushing for the passage of a Pain-Capable Unborn Child Protection Act, which would ban abortions after 20 weeks of gestation, Clinton told MSNBC's Chuck Todd last year that she only favors abortion restrictions at the "very end of the third trimester" of pregnancy. Many pro-lifers have used Clinton's "very end of the third trimester" comment to point out that Clinton really supports abortion up until birth.
Additionally, Clinton told Todd that she would only support such restrictions at the end of the third trimester only if there are exceptions for "the life and health of the mother," along with in the cases of rape and incest.
As CP political analyst Napp Nazworth has pointed out, including exceptions for the health of the mother is just "Clintonian lingo" for a "huge loophole that allows for abortion for any reason," because the Supreme Court has ruled that the meaning of "health" is left up to the abortionist.
As for Trump, he has vowed to sign the Pain-Capable Unborn Child Protection Act into law if he is elected president in order to "end painful late-term abortions nationwide."
Trump also favors exceptions in the cases of rape, incest or when the mother's life is in danger. Last April, he told the "Today" show that he would not include "the health of the mother exception."
"I would leave it for the life of the mother, but I would absolutely have the three exceptions," Trump said.
Punishing Women Who Undergo Abortions
Trump raised eyebrows last March when he suggested during a town hall event with MSNBC's Chris Matthews that there has to be "some form of punishment" for abortion if it is outlawed. Matthews followed up by asking Trump if he believed the punishment should be "for the woman." Trump responded with a simple, "Yes."
Clinton, along with many news outlets, pro-life leaders and fellow GOP presidential hopefuls, condemned Trump's comments. Trump later retracted his remarks by saying that the women who get abortions are victims and that abortionists should be the ones receiving the punishment.
"If Congress were to pass legislation making abortion illegal and the federal courts upheld this legislation, or any state were permitted to ban abortion under state and federal law, the doctor or any other person performing this illegal act upon a woman would be held legally responsible, not the woman," Trump said. "The woman is a victim in this case as is the life in her womb. My position has not changed — like Ronald Reagan, I am pro-life with exceptions."