What if Hillary Had Won? Pro-Choice and Pro-Life Activists Answer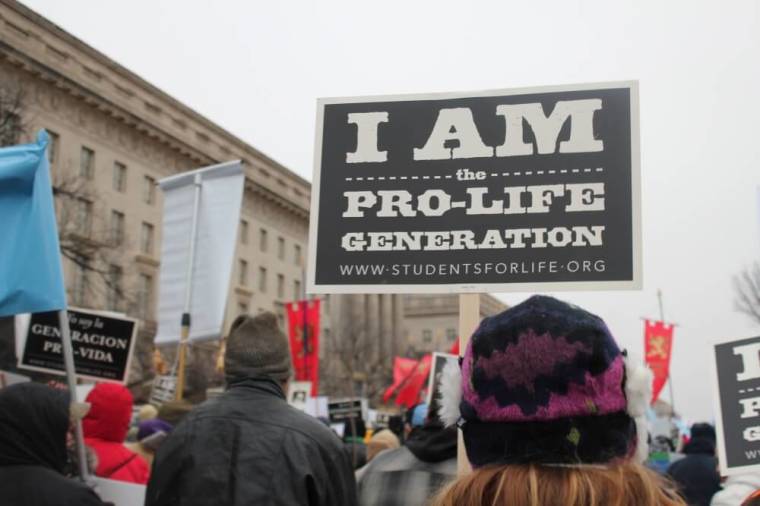 Where would the nation be on the abortion issue if Hillary Clinton had won the presidential election? The Christian Post spoke to activists on both sides of the debate for their take on that question. 
In 2016, Republican Party nominee Donald Trump and Democratic Party nominee Hillary Clinton ran on polar opposite positions on the abortion debate.
According to activists on both sides of the issue, the two major parties both held diametrically opposed viewpoints, making the presidential election a crucial point in the debate over the future of Roe v. Wade.
Nicole Stacy, press secretary for the pro-life group Susan B. Anthony List, told The Christian Post that in the 2016 election "the contrast could not have been more stark."
"Hillary Clinton supports abortion on-demand through birth, paid for by taxpayers. She stated on national TV that a baby on its due date has no Constitutional rights," said Stacy.
"Donald Trump, on the other hand, made four specific pro-life policy commitments to: appoint pro-life Supreme Court Justices; sign the Pain-Capable Unborn Child Protection Act to protect babies from late-term abortion; defund Planned Parenthood; and make the Hyde Amendment permanent. "
'Advancing Reproductive Health' vs. 'Protecting Human Life'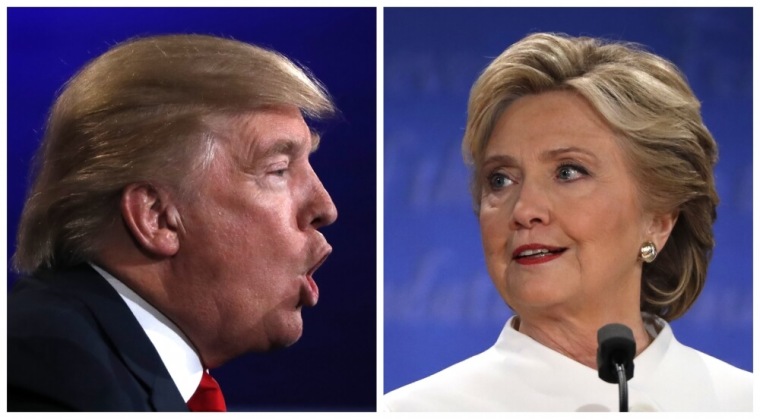 The Republican party platform for the 2016 election embraced many pro-life positions regarding the abortion debate, including opposition to federally funding Planned Parenthood, support for adoptions services and other alternatives to abortion, and having Congress pass a late term abortion ban.
"We support state and federal efforts against the cruelest forms of abortion, especially dismemberment abortion procedures, in which unborn babies are literally torn apart limb from limb," noted the platform.
"We call on Congress to ban sex-selection abortions and abortions based on disabilities —discrimination in its most lethal form."
During a debate, Trump has promised to appoint justices to the United States Supreme Court who would be pro-life and who might end up overturning Roe v. Wade, which would likely allow the states to determine abortion restrictions.
By contrast, the Clinton campaign ran with a strongly pro-choice position on abortion. The official 2016 party platform advocated for "safe and legal abortion" without any specified limits.
The platform called for ending the Hyde Amendment, which bars federal funding of abortion except in rare circumstances, and the Helms Amendment, which bars government foreign aid from going to abortions performed as part of family planning or efforts to encourage or coerce the practice of abortion.
"We will continue to stand up to Republican efforts to defund Planned Parenthood health centers, which provide critical health services to millions of people," added the platform.
"We condemn and will combat any acts of violence, harassment, and intimidation of reproductive health providers, patients, and staff."
"I want a Supreme Court who will stick with Roe v. Wade and a woman's right to choose," stated Clinton at a debate held in October.
Dr. Jamila K. Taylor, a senior fellow at the pro-choice Center for American Progress, told The Christian Post that she "would have liked to see the abortion issue raised more during this election season, particularly during the presidential debates."
"When abortion did come up during the election, I think candidates in both parties strictly adhered to the priorities outlined in the respective platforms," said Taylor.
"I don't think the abortion debate played a major role in the election results, particularly due to the fact that the issue wasn't raised much during the election season. I think most voters were focused on issues like the economy and health care."
Unprecedented Involvement From Both Sides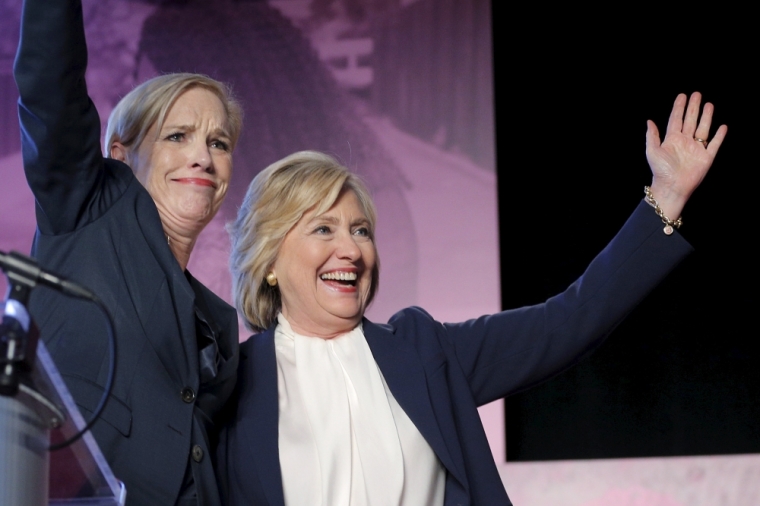 Despite other issues getting more attention in the news and debates, groups on both sides of the abortion debate were deeply involved in the election season in unprecedented ways.
For the first time in its one hundred years of operation, Planned Parenthood Action Fund endorsed a presidential candidate during the Democrat's nominating contest, putting their support behind Clinton.
"Hillary Clinton holds the strongest record on reproductive rights of all presidential contenders in not just this election, but in American history. She doesn't just support women's health — she has been a proactive leader on expanding access to women's health care," stated PPFA in January.
"We live in an era where access to birth control, abortion, and services at Planned Parenthood are under unprecedented attack. With so much at stake, we can't afford to have a president who continues these attacks — or who won't stand strong and fight against them, no matter what."
For its part, during the 2016 election season the pro-life Susan B. Anthony List raised $18 million, a fundraising record for the group.
"The fundraising total from the Susan B. Anthony List this year narrowly beat the group's 2014 midterm fundraising haul of $16.7 million," reported The Hill on the Monday before election day.
"The nation's only campaign-focused anti-abortion group has aimed its spending at four states with some of the closest Senate races — Florida, North Carolina, Ohio and, most recently, Missouri."
Stacy of SBA List told CP that in addition to the record amount of funds raised, her organization was also involved in other ways to advance pro-life candidates in various races.
"Our army of more than 750 pro-life canvassers in key battleground states reached over 1.1 million voters at their homes. Not only were we talking to pro-life voters who don't always go out to vote, we spoke to persuadable Democrats and Hispanics, as well, explaining where the candidates stood on the life issue," said Stacy.
"Voters were horrified to learn the extreme pro-abortion position taken by Hillary Clinton and her allied Senate candidates. In every battleground state where we had a ground presence, Donald Trump and pro-life Senate candidates won."
What if Hillary Had Won?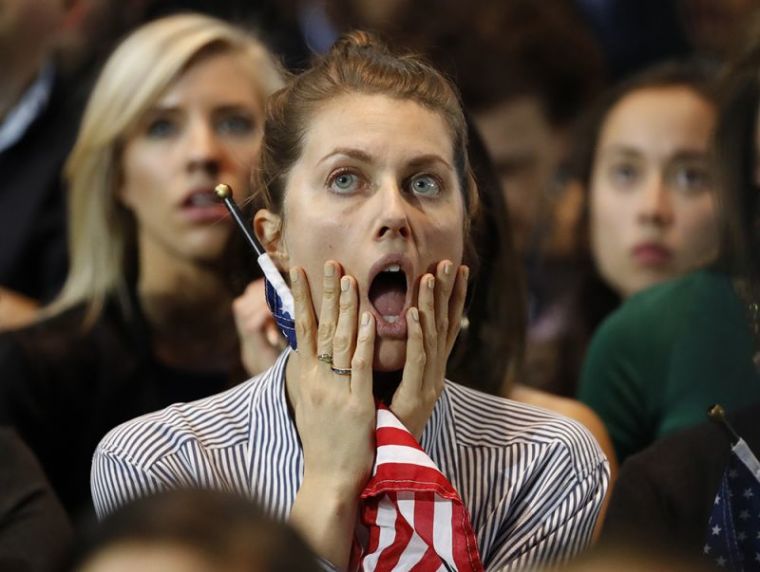 Defying numerous experts and polls, Trump was able to defeat Clinton on election day, winning the electoral college while likely barely losing the popular vote. 
If Hillary had won, Taylor of CAP told CP that she was skeptical that the Democratic nominee would have been able to repeal the Hyde Amendment and Helms Amendment. 
"I think it would have been unlikely that the laws would be repealed under a majority Republican/anti-choice Congress," said Taylor. 
"But, I do believe that a Clinton Administration would have fought hard to prevent federal anti-choice efforts from gaining traction."
Stacy of SBA List explained to CP that Clinton did have a chance at doing much, since there was a likelihood that the United States Senate could have turned majority Democrat this year.
"With Hillary Clinton's aggressive promotion of abortion and her abortion industry allies counting on a return for their huge investment in her candidacy, we took the threat of repeal [of the Hyde and Helms amendments] very seriously and worked hard to defeat her in the election," noted Stacy. 
"We have no doubt tens of thousands of innocent lives were spared."