Hillary Clinton's Pastor's Book Yanked From Shelves Due to Plagiarism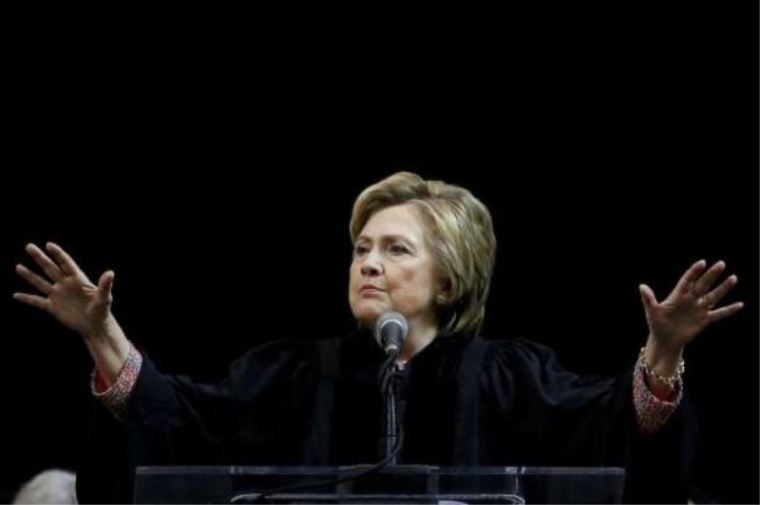 Hillary Clinton's spiritual adviser's book is being pulled from store shelves and all sales discontinued because it's considerably plagiarized.
Last month Bill Shillady, a Methodist pastor with a long history with the Clinton family, released Strong for a Moment Like This: The Daily Devotions of Hillary Rodham Clinton. The book is a compilation of the emails that he and other ministers sent to the former Secretary of State each morning during the 2016 presidential campaign. Each devotional email, which he composed at 4 a.m. each morning, contained a passage of Scripture, a brief sermon and a prayer for her to use that day.
As The Washington Post reported Tuesday, just prior to the book's release, CNN published the email that Shillady sent to Clinton on the day after the election in which he likened her loss to now-President Donald Trump to Good Friday. But he encouraged her to take heart because "Sunday is coming."
Matt Deuel, a pastor at Mission Point Community Church in Winona Lake, Indiana, recognized those words as almost identical to his own and reached out to CNN. The network reported the day before the book's release date that the Nov. 9 message Shillady sent to Clinton was, in fact, plagiarized.
Other parts of the book were also found to have been lifted from the words of others and proper attribution was not given upon undergoing a thorough review by its publishing house, Abingdon Press.
"I deeply regret my actions. I was wrong and there is no excuse for it. I apologize to those whose work I mistakenly did not attribute," Shillady said in an email to The Washington Post.
"I apologize to those I have disappointed, including Secretary Hillary Clinton, Abingdon Press, and all the writers and others who have helped me publish and promote this book. I ask for everyone's forgiveness."
Abingdon Press' President, the Rev. Brian K. Milford, said his company has "zero tolerance" for plagiarism and is pulling the book.
"Consequently, we have discontinued sales, will remove existing copies from all sales outlets, and will have them destroyed along with our existing inventory," Milford said.
The Nov. 9 email Clinton received reportedly comforted her in the wake of her defeat. Her own memoir about the 2016 election cycle, called What Happened, is set to be released next week.
Hillary Clinton's Methodist faith has been somewhat of a mystery to many political observers; she has spoken of it occasionally over the years often with hesitation.
CP reported that Shillady thought that part of the reason she lost the election was her failure to identify herself as a believer on the campaign trail. 
"She talked about her faith every time she was asked about it, but within the Methodist culture, we aren't people who wear our religion on our sleeves," he said last month.
Clinton also reportedly told Shillady that she wanted to preach. Former Newsweek editor Ken Woodward, likewise, said last fall that Clinton told him in 1994 that she often considered becoming an ordained Methodist minister. She asked he not write that, however, lest she come across as "too pious."