House Passes Bill to Protect Religious Medical Professionals Who Don't Perform Abortions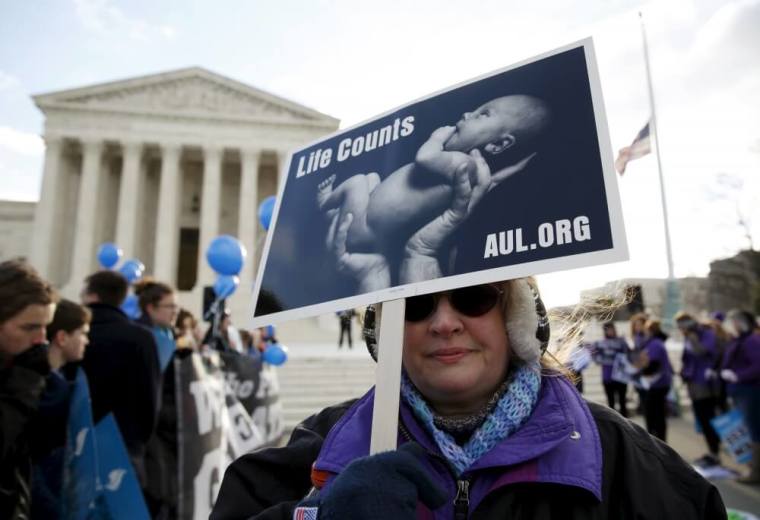 The United States House of Representatives passed a bill Wednesday evening to protect religious health care providers and medical professionals from being penalized by government agencies for refusing to be involved in or provide coverage for abortions.
With a 245 to 182 vote, the lower house passed the Conscience Protection Act introduced by Rep. John Fleming, R-La., which seeks to protect not only health care providers but social services providers, health care training professionals and health insurers from the coercion of the federal government and state and local government agencies that receive federal funds for health-related activities.
Specifically, the bill states that government agencies that receive federal funds may not "penalize, retaliate against, or otherwise discriminate against a health care provider" who doesn't "perform, refer for, pay for, or otherwise participate in abortion." Also, the agencies can't retaliate if those institutions or professionals don't "provide or sponsor abortion coverage" or "facilitate or make arrangements" for one to receive an abortion or abortion coverage.
The bill would also give religious health care providers and medical professionals the ability to sue if the government has discriminated or retaliated against them for acting in accordance with their religious beliefs against taking the life of an unborn child.
"No one should be forced to violate their conscience — least of all by the federal government. That's all this bill says," Speaker of the House Paul Ryan, R-Wis., said on the House floor. "The federal government or anyone who receives taxpayer dollars cannot discriminate against health care providers who do not perform abortions. And if they do discriminate, this bill says the victims will have two avenues of relief — Either, file a complaint with the Department of Health and Human Services. Or, file a civil suit in court. That's all this bill does."
One Republican voted against the bill, while three Democrats voted in favor of it.
The need for the legislation was displayed in California, where the California Department of Managed Health Care has attempted to coerce churches and other religious institutions to cover abortions for their employees by re-categorizing abortion as a "basic health service" under the Affordable Care Act.
The department demanded in 2014 that all insurance plans in the state cover abortions, without providing a reasonable accommodation for churches.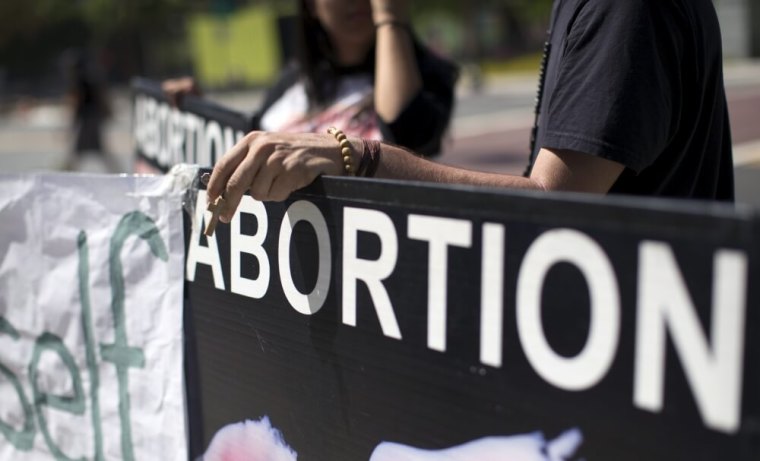 In response, a number of California churches have filed legal action against the state. Additionally, churches have asked the Obama administration to uphold the Weldon Amendment, a statute on the books already that is designed to protect the conscience of health care providers. However, the department of Health and Human Services stated in June that it believes that the California mandate does not violate federal law.
"There have been cases of nurses being suspended or threatened with firing solely for the offense of following their conscience," Ryan said. "And now, the state of California requires all health insurance plans to cover abortion. So if you're a church or a religious school, it doesn't matter. You must cover this procedure. And if it violates your conscience, too bad."
"But whoever you are, whatever you believe, I think this is one thing we can all agree on," Ryan added.
As liberal legal groups like the ACLU have sued Catholic hospitals over their refusal to conduct abortions, Rep. Diane Black, a sponsor of the bill, stressed on the House floor that "if we lose the right to live according to our own convictions, particularly on a matter as deeply affecting as abortion, we don't have much left do we?"
Dr. Grazie Pozo Christie, an advisory board member with The Catholic Association, marked the House vote as a "victory" in protecting the freedom of nurses, doctors and others who work so hard to save lives.
"Physicians, nurses, and other health care workers throughout the US are heartened by passage in the House of the Conscience Protection Act. Men and women who have dedicated themselves to preserving life and promoting health should not be discriminated against when they refuse to perform, pay for, or facilitate an abortion," Christie said in a statement shared with The Christian Post. "It is too glaringly obvious to scientifically trained minds and hearts dedicated to healing our fellow man that an abortion is a lethal assault on a small and defenseless human being. It would be a sign of our country's continued greatness if all elected officials could support tolerance and diversity in matters of conscience. A government that tramples conscience rights can only be called a tyranny."
A new Marist poll sponsored by the Catholic fraternal organization Knights of Columbus finds that a majority of Americans support conscience protections for medical professionals. Fifty-six percent of Americans say that medical professionals and healthcare institutions should be have the ability to opt out of performing and covering abortions, as opposed to the 37 percent who don't think they should have that freedom.
"Consistent with our First Amendment guarantees, the American people believe that no person or organization should be compelled to help perform or cover abortion," Knights of Columbus CEO Carl Anderson said in a statement shared with CP. "It is important that our elected officials continue to protect these important rights, and no American ever be forced to be involved in abortion against their conscience or religious beliefs."