How Churches Have Buried a Devastating Legacy of Clergy Sexual Abuse and the Movement Pushing to End the Cycle
In 2014, for example, of the approximately 12,000 cases presented before the courts, some 11.7 percent or 1,404 of them involved the sexual abuse of minors. Church Mutual Insurance, GuideOne Insurance and Brotherhood Mutual Insurance, which collectively insure a majority of the estimated 331,000 congregations in the U.S., reported in 2007 that they typically received about 260 reports each year of people younger than 18 being sexually abused by clergy, church staff, volunteers or congregation members.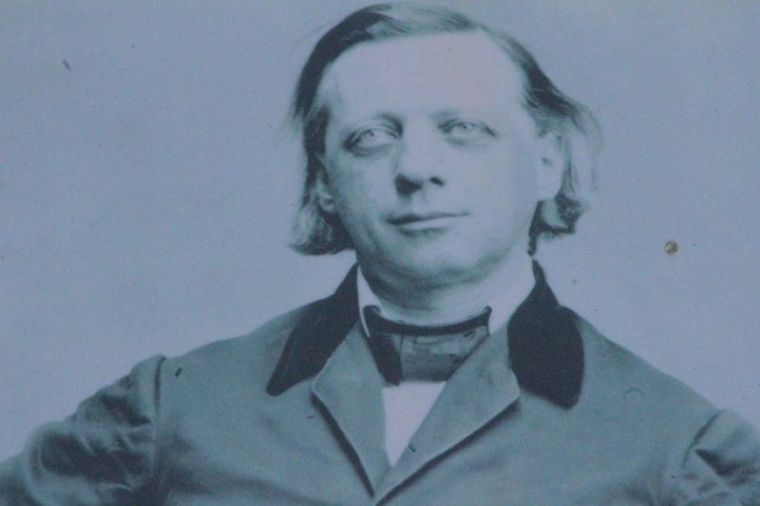 Updated figures were requested from the three companies by The Christian Post and only Church Mutual Insurance Company, the largest insurer of religious institutions in the U.S., covering some 30 percent of the religious market, responded.
The company said it could not provide CP with explicit data on sexual misconduct-related claims made by churches because the data was proprietary. Jeff Szalacinski, vice president of claims, said, however, that only a small portion of claims submitted to the firm were related to sexual misconduct and those types of claims have been consistent for years.
"Sexual misconduct is a horrific and damaging crime, both for the victims and the congregations that it affects," Szalacinski said. "A very small fraction of claims submitted to Church Mutual are related to incidences of sexual misconduct. Additionally, trends related to sexual misconduct claims and payments have been stable and consistent for years."
Mark Steinberg, senior vice president of Church Mutual, explained in an interview less than a year ago that the No. 1 claim that churches have been submitting to their firm were property claims.
Adult victims
In The Prevalence of Clergy Sexual Misconduct With Adults: A Research Study, Baylor University researchers present findings from a national random survey of 3,559 respondents in 2008. The findings, said the university, showed "the widespread nature of CSM (clergy sexual misconduct) and refutes the commonly held belief that it is a case of a few charismatic and powerful leaders preying on vulnerable followers."
"In the nonrandom qualitative study that occurred concurrently with the survey, survivors hailed from 17 different Christian and Jewish affiliations: Catholic, Baptist, Methodist, Lutheran, Seventh Day Adventist, Disciples of Christ, Latter Day Saints, Apostolic, Calvary Chapel, Christian Science, Church of Christ, Episcopal, Friends (Quaker), Mennonite, Evangelical, Nondenominational (Christian), and Reform Judaism," wrote the late Diana R. Garland, founding dean of Baylor's School of Social Work.
In the study, more than 3 percent of women who had attended a congregation in the past month reported that they had been the object of clergy sexual misconduct at some time in their adult lives. A majority of the sexual advances were made in secret and 67 percent of the offenders were married at the time the advance was made. The study concluded that in the average American congregation of 400 persons, an average of seven women experienced clergy sexual misconduct.
Underreporting
Schoener, who is one of the founders and director of consultation and training at Walk-In, Counseling Center in Minneapolis, Minnesota, agrees that clergy sexual misconduct, like all other forms of sexual misconduct, is severely underreported.
"The majority [of these crimes] aren't reported. I don't know anybody who knows anything about this who's ever suggested that most cases come forward. Even today with all this visibility, there are so many things arguing against coming forward," he said.
Schoener, who is well known for his expertise on professional misconduct, is an expert on ethics and professional boundaries. He has spent more than 50 years counseling sexual abuse victims and more than 30 advising churches.
For clergy sexual abuse victims to come forward, he said, the exercise can be a lot more costly because of the subculture.
"Start out with losing your family, losing your marriage, losing all your friends. Remember that churches are not just a place to worship. They are a place to commune with others. They are a central part of people's social world. Many of the victims who come forward lose everything," he said, pointing to what happened with Elizabeth Tilton.
"I have worked with people who, to their credit, stood up but they knew that they were going to lose everything that had mattered, that they were going to have to redo their lives. You know how when people come out of 10 years in prison and think, 'Oh my goodness' how do they redo their lives?" he asked. "It's no harder than what some of these people have to face. It doesn't even matter if it's proven true."
The case of Jules Woodson
Jules Woodson knows what it's like to lose for speaking up. In early January, inspired by the #MeToo campaign that brought down several powerful men in secular culture such as Hollywood film producer Harvey Weinstein and former NBC "Today" show co-host Matt Lauer, who were both accused of sexual harassment and assault in 2017, Woodson revealed her own assault at the hands of a church leader.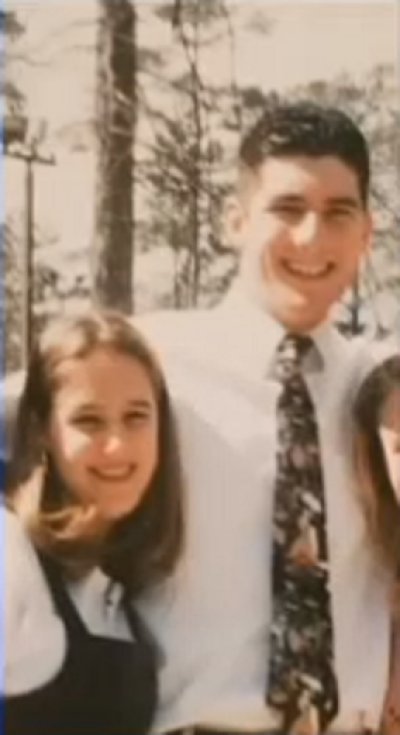 In graphic detail, she explained to The Wartburg Watch how Andy Savage, teaching pastor at the popular Highpoint Church Memphis, coerced her into performing oral sex on him on a dark Texas dirt road when she was 17 and he was her 22-year-old youth pastor 20 years ago.
Her parents had recently gone through a divorce and she was seeking fellowship at Woodlands Parkway Baptist Church, now known as StoneBridge Church in Texas, when the sexual assault occurred.
The encounter with Savage, however, ruined everything. And how the church responded lost her for good, she said.
"I was silenced. I was shunned. The church's reputation was more important than my well-being. No one reached out to me. No one asked questions. No one showed concern," Woodson told The Christian Post through victim advocate Amy Smith. "I left [the church] that summer for college and never went back."
She currently has no relationship with the church in general because "no one has ever been concerned about what happened to me or how it affected me. Not then, not now."
Highpoint Church Lead Pastor Chris Conlee and his staff, who say they were aware of Savage's past before they hired him in a leadership position, have thrown their full support behind him. Savage has insisted that his relationship with Woodson was consensual.
"The atmosphere was very flirtatious. That flirtatious environment continued to move forward, which led to us making out, some heavy petting. It was a very mutual, spontaneous, physical moment. Our hormones were obviously very much in that moment, and she performed oral sex," Savage said in an interview with conservative radio host Ben Ferguson as he recalled the encounter with Woodson. He also insisted, "I do not believe I broke the law."
Texas Law states that a sexual relationship between a pastor and parishioner cannot be consensual if the clergyman "causes the other person to submit or participate by exploiting the other person's emotional dependency on the clergyman in the clergyman's professional character as spiritual adviser."
Savage was not prosecuted for the crime because the statute of limitations had expired. He was placed on paid leave from Highpoint Church after public outcry from victims' advocates who believe he should not be in a position of leadership because of his past.
Karen Campbell, a crisis consultant for churches, said she would not have recommended Savage for a leadership role in the church because he still doesn't appear to understand the gravity of his actions and recognize that what he did is a crime.
"You can't fix what you don't acknowledge and until he acknowledges [that what he did was assault] he can't fix it. I'm saying that as a human. That's why God has us confess our sins, not to make him feel bad but to acknowledge them so we can change," she said.
"You've got women and people in the church who are being triggered by this," said Campbell, who believes Savage should be removed from leadership in a way that helps him and his family.
"I have not met this pastor but churches need to understand that sexual misconduct of any kind is a sin but it also can be dealt with, with counselling. So putting your head in the sand doesn't help anybody. Get someone the help that they need. There are professional Christian counseling people," she said.
#ChurchToo
When the #MeToo campaign first used by social activist Tarana Burke in 2006 as part of her work building solidarity among young survivors of sexual harassment and assault exploded in 2017, sexual assault survivor Hannah Paasch and her friend, Emily Joy, who met while studying at Moody Bible Institute, decided to launch the #ChurchToo campaign in late November and it exploded. Within hours of the launch, hundreds of church sexual abuse survivor stories had littered Twitter.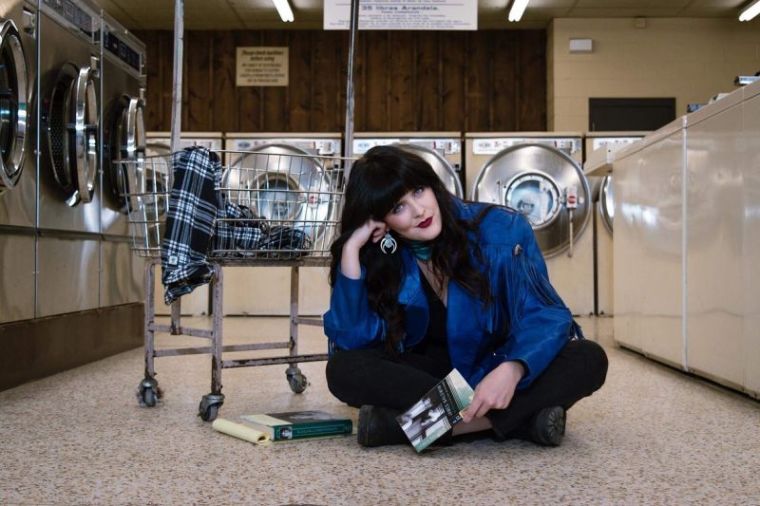 Joy, said Paasch, had been groomed and manipulated into a romantic relationship with her megachurch's youth leader when she was just 16.