How Sexual Disorientation Can Lead to Self-Deception
The idea of "sexual orientation" is the world's way of trying to explain why people experience various sexual desires. In reality, all of us experience some measure of sexual "disorientation." The presence of sin within human nature causes confusion regarding our sexuality.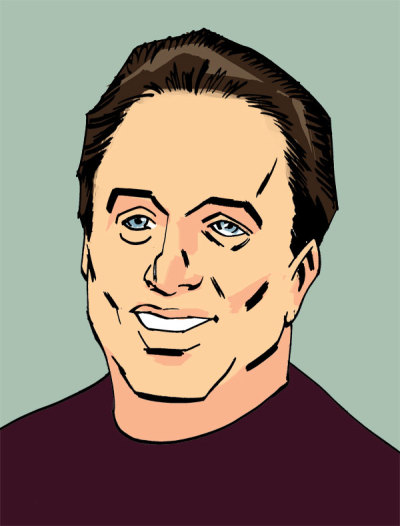 God made sex for a husband and wife. Every other expression is the result of sexual disorientation. But can such disorientation prevent a person from knowing God?
The only way to find out what God says about this important question is to go to the love letter He gave to His people. In the Bible, God clears it up for us.
To begin with, we must remember that it is not a sin to be tempted. It is not a sin to experience desires which stem from sexual disorientation. Sexual sin has to do with the choices we make. God tells us, "Flee from sexual immorality. All other sins a man commits are outside his body, but he who sins sexually sins against his own body." (1 Cor. 6:18)
And so we get to choose whether or not to give into our desires. Repentance involves turning away from sin. It is a "change of mind" about sin, where we begin to earnestly resist any desires associated with our sexual disorientation. In fact, we sincerely seek to stop doing anything which is sinful in God's eyes.
The apostle Paul wrote, "Do you not know that the wicked will not inherit the kingdom of God? Do not be deceived: Neither the sexually immoral nor idolaters nor adulterers nor male prostitutes nor homosexual offenders not thieves nor the greedy nor drunkards nor slanderers nor swindlers will inherit the kingdom of God. And that is what some of you were." (1 Cor. 6:9-11)
The desire to commit adultery, like the desire to engage in homosexual behavior, is the result of man's sexual disorientation. And this disorientation is not something which God produces inside a person. Instead, it comes from man's sinful desires, which originate within his sinful nature.
Paul wrote, "I know that nothing good lives in me, that is, in my sinful nature." (Romans 7:18) Did you catch that? Nothing good ever comes from man's sinful nature. This is true for both believers and unbelievers.
And your sinful nature doesn't change when you become a Christian. Rather, your new nature comes into existence the moment you are born again. (i.e. "saved," "justified," "redeemed," "forgiven") Believers are "set free" from being controlled by sinful desires. (see Romans 6:18,22) You still experience these desires, but you are now free to say "no" to temptation. (see Titus 2:12)
So what about a professing Christian who constantly pursues sexual sin, while also feeling like God is OK with it? If this person feels OK about their lifestyle choices, doesn't this prove that God is OK with it too? No it doesn't. We know whether or not God is OK with something based not on our subjective feelings, but rather, upon His objective Word. And it is clear in Scripture that God is certainly not OK with sex outside of marriage between a man and a woman.
Feeling OK and being "at peace" with my sexual decisions is not the same thing as being "at peace" with God. Those who persistently and deliberately violate God's Law cannot at the same time be at peace with God.
Obviously, Christians experience the results of sexual disorientation just like everyone. This disorientation produces sexual temptations. Nevertheless, we can honor God with our body by saying "no" to temptation. And we can be assured God forgives our sins on account of Christ's sacrifice on the cross.
You see, biblical faith always includes biblical repentance. You never have one without the other. That's not to say Christians never have any setbacks in the area of sexual sin. But it is to say that a Christian does not have the right to pursue sexual sin. The body of a believer belongs to Jesus. (see 1 Cor. 6:20)
If a person feels OK about pursuing sexual sin in his life, this mentality is the opposite of biblical faith and repentance. Believers come under conviction of sin, especially when committing the one sin which Scripture says is against our own body. (1 Cor. 6:18)
God's Word tells us, "Do not be deceived: God cannot be mocked. A man reaps what he sows. The one who sows to please his sinful nature, from that nature will reap destruction; the one who sows to please the Spirit, from the Spirit will reap eternal life." (Galatians 6:7,8) It has to do with the way we intend to live.
Am I deliberately pursuing sin, or am I deliberately pursuing God's plan as presented in the Bible?
Self-deception is a deadly reality in the heart of anyone who seeks to justify their sexual sin, while at the same time professing faith in Christ. We are actually quite good at deceiving ourselves. It happens whenever we choose to ignore what God says, and then just go ahead and do whatever feels good.
Sexual disorientation in the heart and mind is proof that all of us are broken. And this brokenness gets expressed through a whole host of sinful desires. We make a huge mistake by assuming that just because we have a strong inclination, then it must be OK to give into that desire.
If it wasn't for God's Word, we would be lost at sea without an anchor for our sexuality. Even with God's Word, we still experience tremendous waves of sexual disorientation. But the Lord is able to keep us close to Him, even in the midst of great temptations. Meanwhile, God expects His children to say "no" to ungodly desires, which the grace of God teaches us to do. (see Titus 2:12)
And this is why deliberately acting upon our sexual disorientation is completely inconsistent with Christian faith, regardless of how badly man wants to indulge in certain sexual desires.
God's love motivates believers to say "no" to those desires which stem from our sexual disorientation. And if it wasn't for God's love, we would have no reason to bring our brokenness and sin to Christ.
Thankfully, those who come to Jesus in sincerity and truth are never turned away.
Dan Delzell is the pastor of Wellspring Lutheran Church in Papillion, Neb. He is a regular contributor to The Christian Post.