How the Charleston Calamity Can Change All Our Lives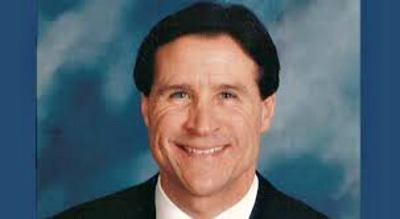 I came to Christ 45 years ago. What drew me was the love of a black man who picked me up and gave me a lift after my car broke down on the freeway. Before exiting the car he invited me to attend his church. Because of his kindness, I went to a little storefront church in the inner city of Cleveland where I was impacted by the witness of about 30 black brothers and sisters who loved God and me, the only white guy there.
My description may sound similar to that of the young, terrorist killer in the Charleston, South Carolina church last Wednesday evening. He admitted afterwards that the love of the people so affected him that he almost changed his mind about his diabolical plan. Unfortunately he didn't, but what followed this heinous act are unmistakable examples of true Christianity. Was it also a sign of how people of faith should respond to increased persecution in the days before us?
In Hebrews chapter 11 there is what is often referred to as "God's Hall of Fame." Describing the adversity and even martyrdom of exemplary people, it says, "the world was not worthy of them" (Heb. 11:38). Might this be an accurate way to characterize the lives of those who perished and their loved ones' responses in the wake of this disaster? And shouldn't what we witnessed change our lives for the better if we follow their example of faith and forgiveness?
Try to imagine for a minute, your mother… brother… grandmother… sister… son gunned down in sacred space in a manner that shocks the nation's conscience. As news reports flooded TV and computer screens, millions shuttered and shook their heads, wide-eyed and whispering, "Oh my God! Why?"
Shielding little ones from the horror, people lingered and waited for responses to try and make sense of the tragedy. Think how many people across this nation lifted up prayers of support for these folks in their darkest hour?
Soon thereafter, politicians and pundits politicized the moment to our chagrin and disgust. Secular intellectuals pontificated their theories and reinforced the notion that multitudes don't like God or religious references mentioned in the marketplace. Then, just as we were ready to click the remote, voices and faces appeared from the Christian woman who tipped off the police, and another Christian, Nikki Haley, the Governor of South Carolina and mother of two, and then the actual family members. Would they spew venom or similar comments? We leaned in and listened as scores of people in America and abroad stood at attention, riveted by the unfolding story.
The lovely lady who contacted the police leading to the apprehension of the suspect stood smiling, saying humbly that she prayed for the comfort of the grieving family members and church when she heard the report and believed it was "divine intervention" that God used her to help the authorities arrest the young killer after following him for over thirty miles. She then seized the opportunity and communicated how God wants to use people who have yielded their lives to Him. She added that she gave "the credit to God who is the only One deserving all the glory."
Republican Governor Haley, the youngest sitting governor in America, stepped to the podium at a hastily-called press conference and modeled for all the scripture, "There is a time for everything and a season for every activity under heaven…a time to weep and a time to laugh, a time to mourn...a time to be silent and a time to speak…" (Eccl. 3:1-7). She demonstrated sensitivity, dignity and feminine grace as she haltingly attempted to speak, held back tears and appealed for calm amidst a time of grieving. She later refused to exploit the situation or be drawn into controversy over confederate flags and other political matters saying, "This is not the time. Thank you."
Then, with heavy hearts and tear-stained faces, the family members and relatives began to speak. What went through the minds of atheists, agnostics, secularists and opponents of people of faith as they heard supernaturally inspired expressions of love, mercy, forgiveness and faith? Most of the remarks were spoken directly via video to the arrested murderer who later confessed.
Tywana Sanders was killed and his mother said to the shooter: "We welcomed you Wednesday night in our Bible study with open arms. Every fiber in my body hurts, and I will never be the same… He was my hero. But as we said in the Bible study, we enjoyed you, but may God have mercy on you."
Mr. Anthony Thompson who was slain had a family member say, "I forgive you and my family forgives you, but we would like you to take this opportunity to repent… confess, give your life to the One who matters the most, Christ, so that He can change it – can change your ways no matter what happens to you, and you will be okay. Do that and you will be better."
Ethel Lance, who was also shot, was represented by her beautiful daughter who stated tenderly, "I just wanted everybody to know, to you, I forgive you. You took something very precious away from me. I will never talk to her ever again. I will never be able to hold her again. But I forgive you. You hurt me. You hurt a lot of people. May God forgive you. And I forgive you."
Daniel Simmons, Sr. was the grandfather shot to death in the Bible study. His grandson said, "Although my grandfather and the other victims died at the hands of hate, this is proof that everyone's plea for your soul is proof that they lived in love and their legacies will live in love. So hate won't win…"
College student and baseball player Chris Singleton, whose mother was one of the nine killed in the church shooting said, "My Mom was a God-fearing woman and she loved everybody with all her heart…Love is always stronger than hate so we'll love the way my Mom would… We'll get through this in time….Things are going to get better…" He recounted how his mother always prayed for him and one day when he was ready to bat he had to remind her that he already prayed. She said, "We can never have too much prayer!"
Over the months in Ferguson and Baltimore, we've seen race riots and politicians stoking the fires of racism, discontent and hatred. Defiant race-baiters and angry rabble-rousers, some with stone-faced attorneys at their side, yell criticisms and shout their angry threats. Vengeance and retaliation are served up on the nightly news from those who love to manipulate and exploit these type of tragedies.
How different it was to hear the words of Mayor Joseph Riley tell us, "This hateful person came to this community with this crazy idea that he would be able to divide us, but all he did was make us more united in loving each other even more." His courageous and charitable leadership brought such calm to the atmosphere.
Although what happened in Charleston is somewhat different, there remains the common denominator of gun violence as well as the opportunity to let Christ's love shine forth in the darkness. The root problem in these scenarios is not primarily income inequality, lack of education, police behavior, joblessness, insufficient funding or gun availability, but rather evil in the human heart. Scripture teaches that man is not inherently good but broken and sinful, in need of transformation, which comes by repenting of his sin and putting his trust solely in the substitutionary death and resurrection of Jesus Christ. I wonder how many people made the connection in contrasting Charleston with what has been said and done in other localities?
Christian lives are the only Bible that many people ever read. What millions witnessed in South Carolina this past week was one of the most profound examples of Christianity many will ever see. Let's emulate their example. As we pray for those affected directly at Emanuel African Methodist Episcopal Church, let's also pray observers make the connection of these peoples' faith and their exemplary conduct. May people's eyes be opened to the reality of the living God whose Son was also executed to save us from our sins.
In my study I have a large poster of Dr. Martin Luther King, Jr., one of my heroes and a man whose example I try to follow in my daily life. On the poster are these words, "Darkness cannot drive out darkness, only light can do that. Hate cannot drive out hate, only love can do that."
To the Charleston Christians involved in this calamity we say, "Thank you for your love and incredibly inspiring example. Our prayers will continue for you all in your great time of need."
Larry Tomczak is a best-selling author and cultural commentator with over 40 years of trusted ministry experience. His passion is to bring perspective, analysis and insight from a biblical worldview. He loves people and loves awakening them to today's cultural realities and the responses needed for the bride of Christ—His church—to become influential in all spheres of life once again.