How the Wells Fargo Scandal Could Actually Benefit Warren Buffett's Soul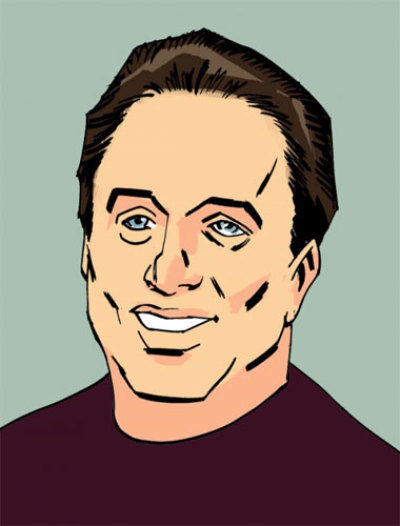 When bank employees at Wells Fargo set up 2 million fake accounts in order to meet their sales quotas, they had no idea they might inadvertently be contributing to the salvation of Warren Buffett's soul.
Say what? Well, follow this logic and see what you make of it.
Buffett's company, Berkshire Hathaway, is Wells Fargo's main shareholder. And with Wells Fargo's stock quickly dropping off due to the scandal, Warren is losing his shirt. Well, maybe only his tie, but you get the point.
Bloomberg reported this week that "Warren Buffett had $1.4 billion wiped from his fortune Tuesday after Wells Fargo & Co. fell 3.3 percent."
Now on one hand you might say, "What's a billion dollars here or there for one of the world's richest men?" I have a feeling that's not how Warren looks at it. Surely the Wells Fargo debacle must be shaking him to his core.
And believe it or not, such a stressor can actually benefit a man's soul if he responds appropriately. Truth be told, each of us needs to gain a healthy spiritual perspective while there is still time to do something about it.
The reputation of Wells Fargo has certainly taken a major hit, and it's crushing their bottom line. But it can definitely get a lot worse if a person fails to see the big picture.
A stock going up or down is one thing, but a soul going up or down is another. God created man with an immortal soul. That is to say, the "real you" is eternal even though your body is aging and wearing out.
In 15 years, or only 5 years, or maybe in less than one year, Warren Buffett's immortal soul will leave his 86-year-old body at the moment of his death. This inevitable exit leads to a person's appointment in God's courtroom.
"It is appointed unto men once to die, and after that the judgment." (Heb. 9:27)
"For we must all appear before the judgment seat of Christ." (2 Cor. 5:10)
Here is perhaps the biggest misconception people have about Judgment Day. Most people assume their "reputation" in God's eyes is pretty decent. You could say they feel like the "stock value" of their soul is going up. Man, however, doesn't realize that the value of his stock in heaven actually tanked the moment he became a sinner.
Scripture declares, "Whoever keeps the whole law and yet stumbles at just one point is guilty of breaking all of it." (James 2:10)
In other words, if you break even one of God's commands, you will face dozens if not hundreds of damnable charges in God's courtroom.
Sin separates man from God (Isaiah 59:2). And there is no level of obedience you or I are capable of achieving to make our stock go up with God. Sin has really done a number on each one of us. This is why the Messiah was sent from heaven to earth to die on the cross. Christ's sacrifice provides the only means through which our "reputation" with the Father becomes good enough for us to gain entrance into paradise.
The only way to be forgiven of your sins is to enter God's family through faith in Christ. Otherwise, the charges will stick when you get your day in court, and the punishment in hell will last forever. (Daniel 12:2; Matthew 25:46)
I know this isn't easy to grasp or accept. In fact, it requires spiritual discernment, and only the Holy Spirit can give us this insight. He does so through the Word of God as He convicts us of our sin (John 16:8), and as we hear the good news of the Gospel.
"Faith comes from hearing the message, and the message is heard through the word of Christ." (Romans 10:17)
If the Wells Fargo scandal rattles Warren Buffett enough, it could potentially bring him a step closer to considering not only his mortality and the fleeting nature of worldly wealth, but also the fact that he is accountable to his Creator.
You see, no one gets to opt out of their appointment in God's courtroom.
And if Warren Buffett comes to place his faith in the only One who can raise our stock value with the Father, then he will rejoice eternally with His Creator in heaven. On the other hand, if he only concentrates on paper losses due to a company scandal, he cold easily forfeit his soul. Tragically, it happens to people all the time.
The crippled reputation of Wells Fargo is hurting shareholders, but your reputation with God is what you would be wise to place at the top of your "to do" list. And if Warren begins to move in that direction himself, the Wells Fargo scandal could actually trigger a series of spiritual insights leading to the salvation of his soul.
Now if that were to happen, you would likely hear about it. That's because those who accept Christ as Savior are typically compelled to tell others about the rich dividends God pays to those who know His Son.
As the Savior Himself said, "I am the good shepherd. I know my sheep and my sheep know me, just as the Father knows me and I know the Father — and I lay down my life for the sheep." (John 10:14,15)
At the end of the day, or even at the closing bell on the New York Stock Exchange, losing over a billion dollars is nothing compared to losing your soul for eternity. But you will fail to appreciate that fact here on earth if you refuse to humble yourself before your Creator by repenting of your sin and believing the good news. (Mark 1:15)
So how is your spiritual portfolio looking today?
Dan Delzell is the pastor of Wellspring Church in Papillion, Neb. He is a regular contributor to The Christian Post.