'I Am A Christian' Movie Halted After Mariam Ibraheem, Husband Reveal They Were Not Consulted; Sudanese Couple Say They Are 'Not Happy' With 'Terrible' Affair
Christian Lives Matter, LLC Says There Was No Intent to Hurt Ibraheem, Planned to Bring Couple on Board
Just one day after The Christian Post reported that a film entitled "I Am A Christian" about persecuted Sudanese Christian Mariam Ibraheem was planned for production, the team behind the project starring Stacey Dash has cancelled a $500,000 campaign that was launched to crowdfund it.
The campaign was scrapped after Ibraheem and her husband, Daniel Wani, came forward to publicly denounce the film, because they had not given Christian Lives Matter, LLC, the newly-formed company responsible for "I Am A Christian," rights to tell their story. The couple in fact only learned Tuesday through news reports that the project was being pursued without their permission.
"It's terrible. … It's not right," Wani told CP over the phone Wednesday. He expressed concern about filmmakers attempting to tell his family's dramatic story of persecution based solely on media reports and without his and Ibraheem's first-person accounts.
In a statement emailed to CP Wednesday, a producer for "I Am A Christian" insisted that an entertainment attorney informed the team that "because of the way we are crafting our story, life rights were not something that were needed."
Los Angeles-based entertainment attorney Samuel Curphey confirmed for CP that, as far as U.S. law is concerned, "they could make a true story in the U.S. without permission of the subjects." Curphey added, "Of course, as a practical matter, this rarely happens because it's easier to pay and not fight against a lawsuit."
Asked if he had considered legal recourse, Wani said he was not going to talk about legal action, because "I don't want to make it like a fight. … I want it to finish peacefully."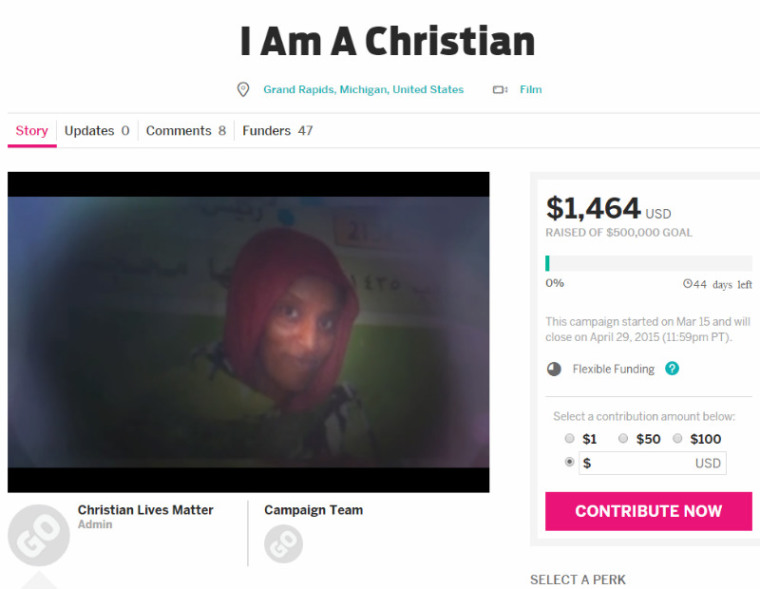 CP reported Tuesday that Dash ("Clueless"), Kevin Sorbo ("God's Not Dead"), Rachel Hendrix ("October Baby") and Ben Davies ("Courageous") were cast to appear in "I Am Not A Christian."
An Indiegogo.com page had been launched on March 15 to attempt to raise $500,000 for the film project. Filmmakers stated that they would donate 10 percent of the movie's gross earnings to Ibraheem and 40 percent to "Judeo/Christian charities working to fight religious persecution worldwide."
Brian Harrington, a producer and promoter of the project previously told CP, "Once the project has gained momentum, both online and in the news, we do intend to reach out to Meriam (sic) and offer her a chance to become officially involved!"
Harrington noted that Brian Bird ("Touched by an Angel" and "Not Easily Broken") had agreed to write the script.
Harrington also told CP that the company, Christian Lives Matter, LLC "was formed to make films about religious persecution worldwide."
The crowdfunding campaign on Indiegogo had been "stopped," and a promotional video that was hosted on Vimeo as well as promotional images related to the movie campaign were no longer accessible on the Internet Wednesday.
"We have decided to suspend the campaign, both because of the family's request and honestly because it never picked up steam like we thought it would," reads a statement attributed to producers of "I Am A Christian," according to a public post on actor Kevin Sorbo's Facebook page. Sorbo ("God's Not Dead") describes the message as a "follow up apology from the producers of the movie."
The apology closes by adding: "We had hoped that this would be an Oscar worthy role for Stacey, and the first film in a long and loved series for Rachel, Ben, and Kevin. Obviously we as producers also wanted a hit, but we really did want something great for all of you too."
The names "Joel, Scott, and Brian" appear at the end of the apology.
The statement Harrington emailed to CP on Wednesday, and attributed to producer Joel Reisig, differs slightly from the statement posted to Facebook, and begins by explaining what the company's goal was with creating "I Am A Christian."
"The goal of this project was for it to be the first in a series of films about an NGO (non government agency) working to free people from religious persecution worldwide," reads the statement. "This would be a realistic, yet fictitious, team set against the back drop (sic) of actual news stories. Similar to the fictitious news team on HBOs 'Newsroom' reporting on real stories. We discussed many different possible stories and landed on Meriam's (sic) as the one we wanted for our first film."
The statement insisted that no hurt was intended toward Mariam, "or anybody."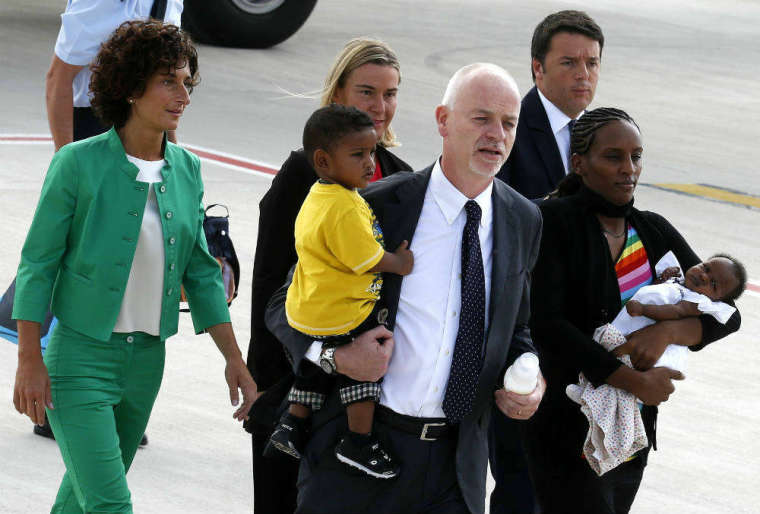 Ibraheem's case dominated international headlines when it was revealed in 2014 that she had been arrested and sentenced to death for alleged apostasy. Ibraheem, pregnant with her second child and imprisoned with her toddler son, was convicted by Sudanese authorities on the grounds that she had converted from Islam to Christianity — an act criminalized as a capital offense in the Muslim-majority country. Ibraheem insisted that she was raised as a Christian by her mother after her Muslim father disappeared when she was a child, and testified in court, "I am a Christian, and I have never been a Muslim."
Amid intense international outcry, the charges against Ibraheem were dropped. She was freed in July, about two months after giving birth to her daughter while chained in prison. Italian officials eventually escorted her out of the country to Rome, where she and her family met Pope Francis before flying to the U.S.
Ibraheem reached out to this reporter through Facebook not long after CP's initial report on the "I Am A Christian" crowdfunding campaign was launched. In her message, she called the project "sad."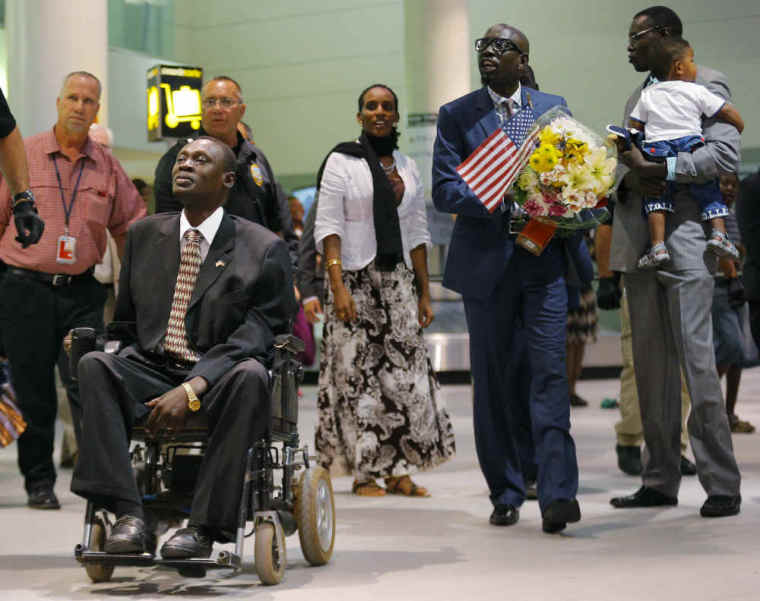 The 27-year-old Orthodox Christian was very much hurt by the campaign, according to her husband, Wani, and their manager, Dennis Baker.
Wani, who spoke over the phone with CP on behalf of his wife, said Ibraheem feels "awful" about the project.