'I Can't Take Christ Off Like a Sweater,' Says Christian Woman Penalized for Religious Beliefs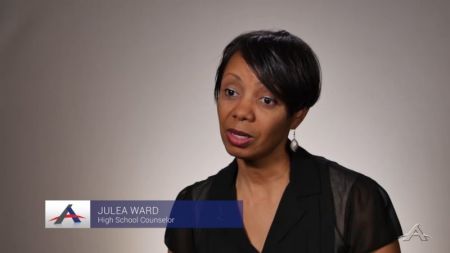 A number of American Christian business owners and professionals have spoken out about their need for religious freedom and to be protected from LGBT discrimination lawsuits, arguing that they cannot simply put away their faith at work.
"My case was not just about me. Right now there are other students in programs that are going through what I went through," high school counselor Julea Ward said in a video posted by Alliance Defending Freedom on Thursday.
"You can't compartmentalize your relationship with Christ. I can't take Christ off like a sweater when I go into work, and then put Him back on when its time to leave," she added.
Ward was expelled from Eastern Michigan University's counseling program back in 2012 for trying to have a homosexual client reassigned to someone else because of her religious beliefs, though she later received a settlement from the college.
Carl and Angel Larsen of Telescope Media group, who are facing the danger of being fined up to $25,000 in damages if they refuse to provide media and film services to gay couples on their weddings, also said that their case is not really about them.
"This case has always been about protecting freedoms of people to believe what they believe, without fear of government coercion, compulsion, fear of fines, punishment, jail," Carl Anderson said in the video.
"A government that tells you what you can't believe is scary. But being told as a creative professional what I must say, is a really scary proposition," he added, noting that everyone should be free to have a dialog and a conversation.
In a separate article ADF celebrated last week's decision by a Kentucky appellate court to uphold a lower court's ruling protecting promotional printer Blaine Adamson's rights to not have to print Gay Pride T-shirts, as it would go against his belief.
"This is an important victory for religious freedom," ADF stated.
"Blaine has been in this legal battle for over five years now, standing for his right not to print messages or celebrate events that conflict with his faith — and more importantly, standing for God's truth in everything he does," it added.
"We are thankful that the court recognized and upheld this freedom, and we will continue to defend Blaine when the decision is appealed."
The law group, which represents a number of Christian business owners who are trying to live and work consistently with their faith, said that the battle for religious freedom is far from over.
ADF noted that there are a number of other cases still being decided on, such as Jack Phillips, a cake artist in Colorado, who is refusing to create custom cakes for same-sex weddings, and Washington florist Barronelle Stutzman, who says she cannot provide floral arrangements for such weddings.
"In a truly free society, creative professionals like Blaine, Jack, and Barronelle must be allowed to use their creative gifts to glorify God. They should not be expected to check their faith at the door of their business," the law group argued.
"Their religious convictions impact everything they do, and neither those clients nor any other American should be forced to create messages or promote events that violate their faith."
Other conservative groups, such as the Family Research Council, have also strongly been speaking out on religious freedom issues.
Back in December, FRC listed 12 notable cases this past decade all concerning Christian business owners who have been punished or threatened with punishment for staying true to their beliefs at work.
Watch ADF's video here: