Icelandic Atheist Group Wants to Register All Newborns as Atheists; Mocks National Church Practice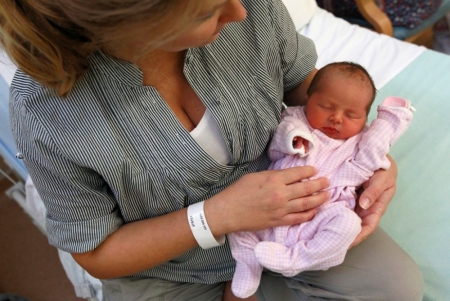 Icelandic atheist group Vantru has suggested it would like to register all newborn children as atheist members, mocking the National Church's practice of automatically registering babies if their mothers belong to the church.
"In a satirical statement to highlight the flaws of the National Church, the atheist society revealed that everyone would be a member of the organization until they deregistered their membership," Ice News reported.
"Soon-to-be parents were told any babies born from 1 March onwards would not be left out of their 'lively community' as they would automatically be registered at birth — even if parental consent had not been given. It added that this was the 'best and fairest' way to go about things."
Government statistics show that as much as 80 percent of Iceland's population is at least nominally registered to the Lutheran State Church, also called the National Church.
The 2012 Global Index of Religion and Atheism poll found that 10 percent of Iceland's population would describe themselves as convicted atheists, however.
In recent times there has also been a movement to revive some of the customs and traditions behind the Norse religion, such as plans to build the first temple to the Norse gods since the Viking era.
Vantru's statement is aimed at challenging the practice of automatically registering the newborns as members. This membership also means that if children have not formally deregistered by the time they reach working age, they will be paying taxes to the church. What is more, anyone younger than 16 must seek parental consent to be allowed to leave the church.
Membership to the National Church has been dropping in recent times, the report said, and noted that parents have also been more frequently deregistering their children at birth.
In February, atheist author and evolutionary biologist Richard Dawkins argued that it's wrong to label young children by their parent's religion.
Dawkins suggested that labeling them as "Christian children" or "Muslim children" is just as wrong as labeling a child a "liberal" or "conservative."
"We wouldn't claim our young kids are liberals or Libertarian, so why are we saddling them with our religious labels?" he asked in an article for Time magazine.