Illegal Immigrant Deported 4 Times Sexually Assaults 9-Y-O Girl; Mom Blames Feds' Lax Border Security for Crime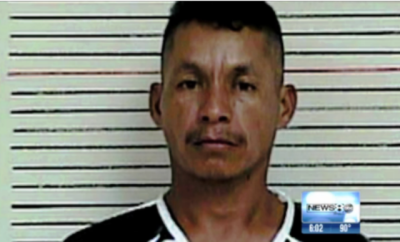 A Texas family blames the federal government's inability to secure the U.S. border for the alleged assault of their 9-year-old daughter by an illegal immigrant from Mexico.
"He came across 30 days ago during all this influx of children from Central America," Parker County Sheriff Larry Fowler told WFAA about the suspect who's been deported four times since 2003.
"I'm tired of the politics. That's what it is — politics. Secure the border and let's get on with it," Fowler added.
Israel Andrade, 35, allegedly broke into the family's home Saturday morning where he fondled the young girl and attempted to lure her into another room. He also stole the mother's cell phone and two pair of the girl's underwear.
"My daughter ran into our room screaming, 'Mom! Mom! Mom! Someone's in the house," said the unidentified Springtown mother who described the crime to local media.
According to WFAA, Immigration and Customs Enforcement confirmed that Andrade was sentenced to prison three times for reentering the U.S. after deportation. Andrade only served 45 days for the first crime and six months on the second offense; he later served two years in prison in 2010 for the last offense.
Angered by Andrade's multiple re-entries into the U.S. and lax border security that enabled him to commit the alleged crime against her daughter, the mother asked, "What's it going to take? Why does he keep getting across? How?"
An estimated 52,000 children and adults who are largely from Guatemala, El Salvador and Honduras have crossed the U.S. border into Texas illegally this year. Texas Republican Gov. Rick Perry told members of the U.S. Homeland Security Committee earlier this month that an additional 160,000 illegal immigrants are projected to cross over into the U.S. in 2015 if the border isn't secured.
Investigators were able to locate Andrade by using the victim's description, and found him at his brother's home where he had been attending a party the night before. They also found footprints outside the window Andrade used to enter the family's home.
"According to a search warrant affidavit, he was sleeping on top of the missing cell phone; it lit up when an investigator called the number," according to WFAA.
Fowler added that Andrade faces a sentence of five to 99 years in prison if convicted.
Similarly, "ICE said if Andrade is convicted on the state charges, he'll serve his Texas prison sentence before being turned over to the federal government again."