Imprisoned Chinese Pastor's Family Members Escape to America
Several family members of a prominent Chinese pastor who was sentenced to 12 years in prison last month have eluded state authorities and safely made their way to the United States, China Aid has confirmed.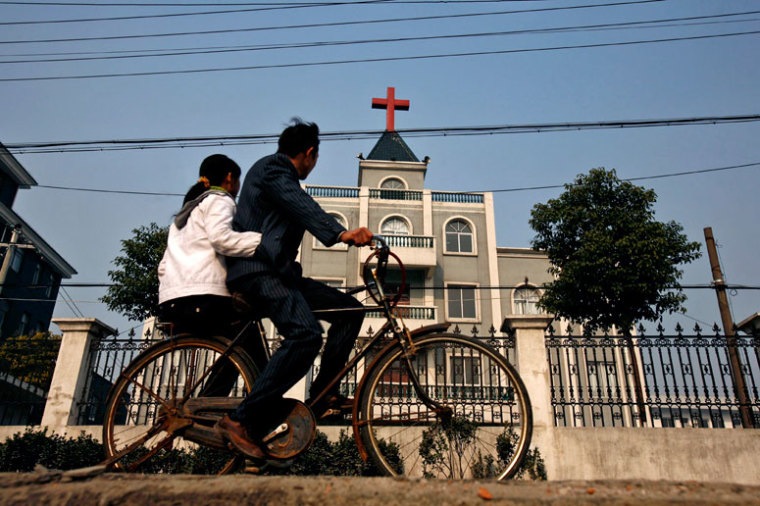 Zhang Shaojie's daughter, Zhang Huixin, son-in-law, Sun Zhulei, and 1-year-old granddaughter, Sun Jiexi, were aided by Chinese Christian convert and activist Bob Fu's organization, reported the Associated Press. The family was originally based in Southeast China before arriving in Dallas, Texas, on Monday.
Zhang's controversial sentence blamed the pastor for gathering crowds to "disturb public order," a decision which ChinaAid argued constituted religious persecution and the Chinese government's attempt to hold back the growth of Christianity.
"This case shows the Chinese government continues to cover up religious persecution with fabricated criminal charges against an innocent church leader," said Bob Fu, the head of China Aid, according to The Telegraph.
Liu Weiguo, a rights lawyer who has worked with the pastor in the past, said that he was shocked at the severity of the sentence.
"I strongly believe Zhang Shaojie is innocent. This is a total set-up by the local government," the lawyer said.
Although the church is officially sanctioned by the Communist government, it has reportedly been involved in land disputes for a new building with local authorities.
On July 8, in its Daily Briefing, the U.S. Department of State spoke out against Zhang's sentence, describing China's actions as "retaliation for his peaceful advocacy on behalf of his church community."
"We call on Chinese authorities to release Pastor Zhang and we urge China to cease harassment of his family members and congregants. We call on the Chinese authorities to allow citizens to worship freely in accordance with China's own laws and its international human rights commitments. Freedom of religion is a critical – is critical to a peaceful, inclusive, stable, and thriving society," spokesperson Jen Psaki said.
Fu assisted with Zhang's family's departure, which was initially blocked on June 23 by officials, who held up them up for reasons of "national security."
"Fu then flew to Southeast Asia to activate a network that escorted the three out of China and to the United States. He said U.S. authorities gave the family authorization to enter the country to appeal for asylum on the grounds of religious freedom," reported AP. The report added that a spokesman for the Beijing Embassy refused to confirm the account based on "U.S. law and policy."
In an email from Fu, Zhang expressed his gratitude that his daughter's family was now secure.
"Our family and our church want to thank the U.S. government and many anonymous church leaders in different parts of the world for helping assist our family's hard fought freedom. Our family comes here to raise awareness of the deteriorating situation of religious freedom in Nanle and in China," he wrote.