'Innocent Blood of Unborn Children' Subject of Good Friday Prayer Vigils Outside Abortion Clinics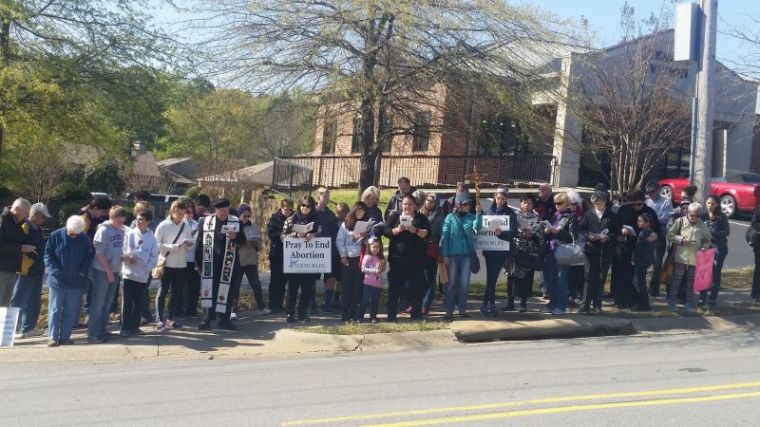 A pro-life organization is holding its annual prayer vigil on Good Friday outside of more than 70 abortion clinics nationwide.
Called "A Way of the Cross for Victims of Abortion," the national event is hosted by the Pro-Life Action League and will be observed on Friday.
Eric Scheidler, national organizer of "A Way of the Cross for Victims of Abortion" and executive director of the League, told The Christian Post that the vigils plan to connect "Christ's suffering 2,000 years ago with the shockwaves of suffering caused by abortion today."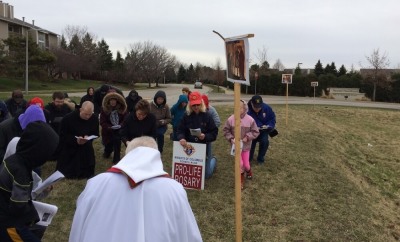 "We draw a connection between Golgotha, the 'place of the skull' where Jesus was crucified, and each abortion facility in our country, where the innocent blood of unborn children made in His image and likeness is shed day by day," said Scheidler.
"This event has grown a great deal over the years. Our volunteer leaders across the country report that people deeply appreciate having such a special pro-life activity to participate in on Good Friday. For many, it has become a cherished tradition."
Scheidler explained to CP that the event was "a solemn prayer vigil" which included its own "stations," which will be marked with biblical images.
Attendees at each vigil will engage in a procession from one station to the next, pausing to pray at each place, guided by a prayer booklet provided by the League.
Prayers planned for the occasion will include those for children "threatened by abortion," their parents, friends and family, women who have had an abortion, and even those working at abortion clinics.
"We also pray for all those involved in the abortion industry, including our nation's shrinking ranks of abortionists. We pray for our elected officials and judges to restore legal protection to unborn children," continued Scheidler.
"We pray for our media to honestly report on the harms of abortion and the misdeeds of the abortion industry. And we pray for our entire society to welcome very unborn child into the human family."
Vigils are scheduled to be held at 73 abortion clinics across the country, with expected attendance for each vigil to vary from a dozen or so in some locations to hundreds in others.
This year's "A Way of the Cross for Victims of Abortion" comes days after the confirmation of Judge Neil Gorsuch to the United States Supreme Court.
Pro-life groups celebrated Gorsuch's filling of the vacant seat on the high court, noting his record of supporting entities like Hobby Lobby, Inc. and Little Sisters of the Poor, as well as his stated opposition to euthanasia.