'Instant Family' Actress Moved by Pastors' Wives Reactions to Movie at Vegas Screening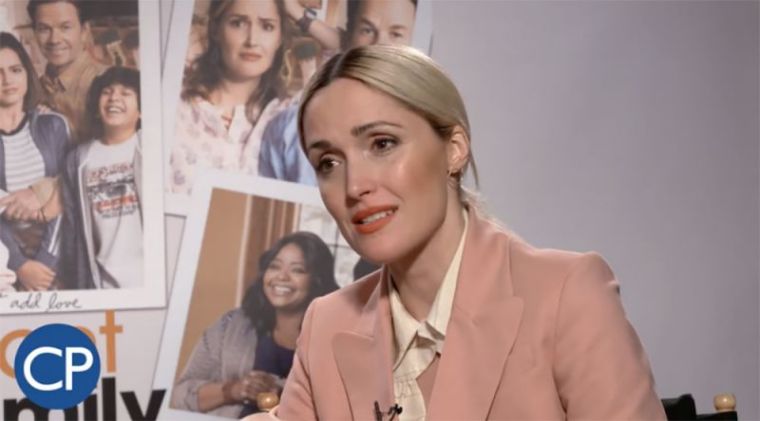 NEW YORK — Rose Byrne, the lead actress in the upcoming film "Instant Family," says she was deeply moved by the responses of pastors' wives who watched a screening of the movie.
In a sit-down interview with actor Mark Wahlberg and Byrne, his co-star, the Hollywood actress shared a story that "Instant Family" director Sean Anders had shared with her. Anders said that the studio hosted a screening of the film for pastors' wives in Las Vegas to gauge their reactions.
"He just told me the story and he said that it was the most fantastic screening they've had," Byrne told The Christian Post on Saturday. "He said they just loved it. They were laughing, they were crying, they were so responsive. I was so moved. That's just fantastic."
Byrne is promoting her upcoming film "Instant Family" which is about a couple who take in three foster children and overnight become parents to a troubled teen and her two siblings.
"Instant Family" is marketed as a family-friendly movie but features a lot of adult language and isn't a faith-based film. It does, however, pull on the heartstrings and viewers are shown the realities of what children in the foster system encounter and battle through every day.
When asked to share her thoughts on a line in the movie which says: "Things that matter are hard," Byrne reflected on the importance of not giving up during difficult times.
"The parents I met were amazing. These mothers that I met, I had a dinner with a bunch of foster mothers and they were brilliant," the actress said. What they've been through, what they've seen, and they're all in different stages. Some had biological kids plus fostering, some had foster kids for 20 years. You know, it was all very different and they were just amazing people."
In a 2009 interview, the lead actress told bbook.com that she wasn't raised in a religious home.
"I'd say I am agnostic. My parents are atheists. Well, my mum is. I'd say my dad was agnostic. But I think that I'm probably agnostic," Byrne was quoted saying.
Wahlberg, however, is Catholic and regularly speaks openly about his faith.
"Instant Family" hits theaters on Nov. 16 and was inspired by real events from the life of writer/director Sean Anders. Along with Wahlberg and Byrne, the film also stars Octavia Spencer, Tig Notaro and Margo Martindale.