Iran releases Christian convert imprisoned for 'membership in evangelistic group'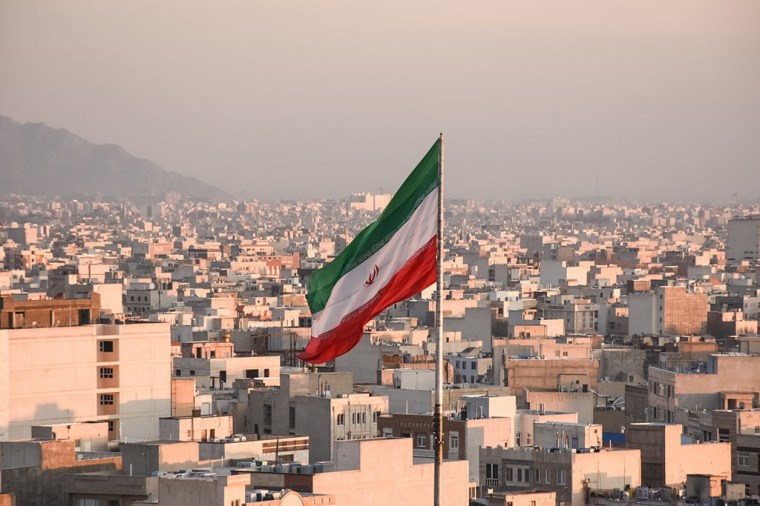 Authorities in Iran have released a 37-year-old Iranian Christian convert four months early after he tested positive for COVID-19, according to a report.
Majidreza Souzanchi, who was arrested in 2017 for his association with a house church and being involved in evangelism, was released from Tehran Greater Prison on April 8, about four months before he was to be released after he contracted COVID-19 in that prison, International Christian Response reported on Friday.
In April 2018, Judge Ahmed Mashallah at Branch 26 of the Tehran Revolutionary Court sentenced the convert to five years in prison — the maximum possible sentence for the charges he faced, which were "membership of evangelistic groups and conducting evangelism," Article 18, a United Kingdom-based watchdog group that promotes religious freedom and tolerance for Christians in Iran, previously reported.
In December 2018, Judge Hassan Babaei at Branch 54 of the Tehran Regional Court of Appeals reduced Souzanchi's sentencing to two years. However, he was also accused of theft — a charge he denies — and sentenced to two additional years.
After serving the sentence related to Christianity, Souzanchi was transferred from Evin Prison to Tehran Greater Prison to serve the sentence for theft.
He was arrested and sentenced alongside a 19-year-old woman, Fatemeh Mohammadi, who was sentenced to six months in prison for "membership of an evangelical group." She was released after sentencing as she had served her time in the women's ward of Evin Prison.
Christians in Iran witnessed an unprecedented wave of raids on "house churches" toward the end of 2018 in which more than 100 Christians were arrested, according to Article 18. Most of them were released after a few hours after they wrote down details of their Christian activities and were ordered to have no more contact with other Christians.
Last January, a 21-year-old Iranian Christian convert, Fatemeh Mohammadi, who prefers to go by the name "Mary" since her spiritual conversion, was arrested during an anti-government protest in Tehran.
The Human Rights Activists News Agency reported that Mary was detained near Azadi Square in Tehran, where protests occurred after the Iranian military shot down a Ukrainian passenger plane and killed 176 people. She published a series of tweets on the day she was arrested, saying that the Iranian people faced "soft repression" in Iran as the regime creates "false beliefs through selective coverage of the news."
The Iranian government uses Articles 489, 499 and 500 of the country's Penal Code to prosecute Christians for their peaceful religious activities. The country has consistently been labeled by the U.S. State Department as a "country of particular concern" for egregious violations of religious freedom.