Iraqi Christians Returning Home to Worship in Churches Desecrated by ISIS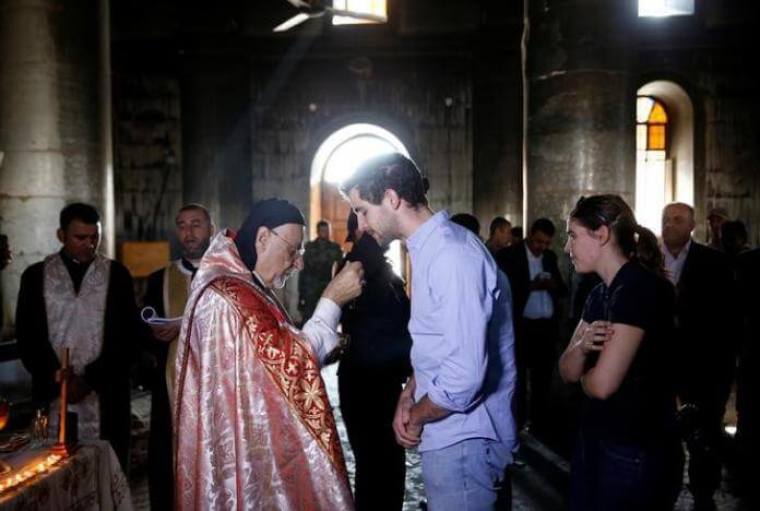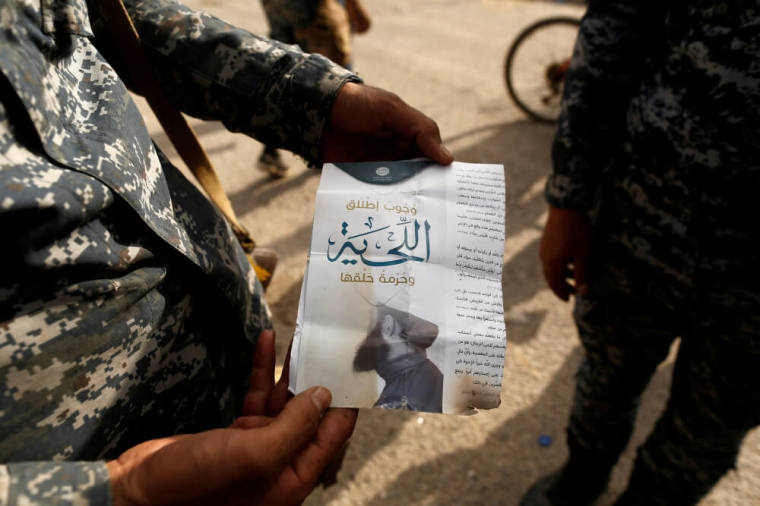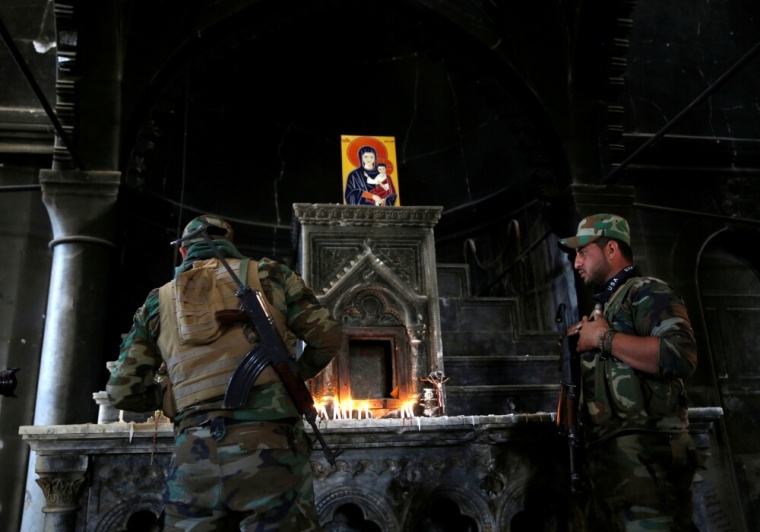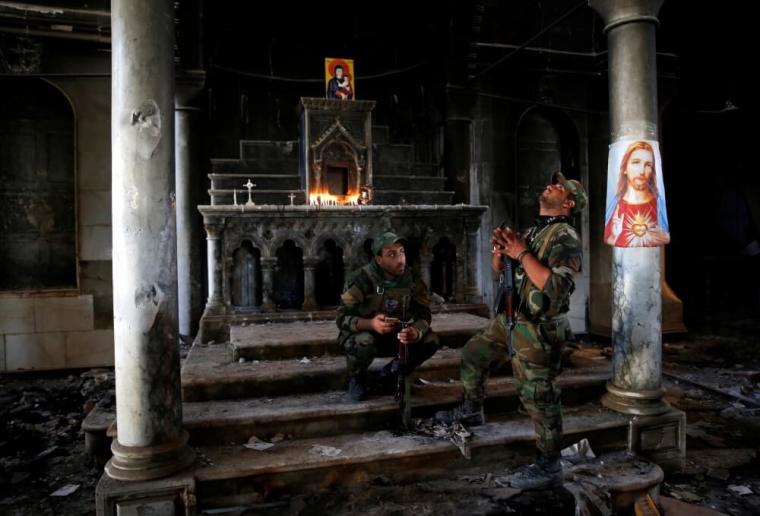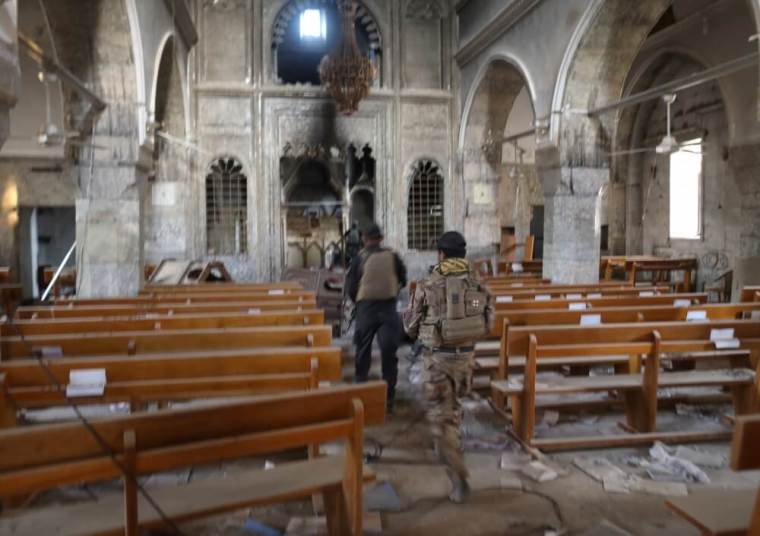 View Photos
Christians are gradually returning to their homes in the Christian town of Keramlis on the Nineveh Plains in northern Iraq more than two years after it fell to the Islamic State terror group, but their excitement soon disappears as they see their churches desecrated and their homes damaged.
The church bell at the St. Addai church in Keramlis tolled this week for the first time since August 2014, but a confessional had been turned into a closet, a tomb had been desecrated and red prayer benches were burned, The Associated Press reported.
"It was amazing, I got goose bumps. The bell for us means a great deal," Sahir Shamoun, a resident who visited the area with his wife to check on their home, was quoted as saying. Most of the houses in the area have been damaged. "I feel great sadness. I'm not sure when or if I'll be back. I think of my children, will they have a future here?"
When the priest, the Rev. Thabet Habib, led the service on Sunday, the sound of broken glass crunched beneath worshipers' feet.
The majority of the residents of Keramlis, an ancient Assyrian town about 18 miles southeast of Mosul, fled after Islamic State, also known as IS, ISIS, ISIL or Daesh, invaded it two months after seizing Mosul and surrounding areas.
Iraqi forces retook the town late last month as they sought to take Mosul back from IS. But most of the houses had been destroyed, forcing many residents to live under tents in Iraq's Kurdish region and hundreds of others to flee to neighboring countries, Europe, the United States and elsewhere.
In nearby Qaraqosh, Iraq's largest Christian-majority town about 20 miles southeast of Mosul and which was also liberated last month, residents who are returning home are also finding their homes and churches destroyed by IS. It's a shattered town, with ruins and bullet holes on buildings.
An Assyrian Christian group in an open letter recently congratulated U.S. President-elect Donald Trump, drawing his attention to the ongoing genocide of Christians by IS in the Middle East and urging him to fulfill promises and help them return home.
Carlo Kooktapeh Ganjeh of the American chapter of the Assyrian Universal Alliance, wrote that the Assyrian people, who are Christians of different denominations and the indigenous people of Iraq, Syria, Turkey and Iran, "have been victims of genocide by ISIS (Islamic State) since its rise in the Middle East."
The Assyrians of Iraq have long suffered from crimes against humanity, genocide and violations of human rights at the hands of terrorist groups, Yonathan Betkolia, secretary general of Assyrian Universal Alliance, said earlier in a statement. "Rape and murder of women and children, slaughter of the elderly, occupation of Assyrian lands, forced displacement of the Assyrians, and using them as human shields are only a small sample of the crimes of these terrorist groups, which unfortunately have yet to be effectively addressed by international human rights organizations and states claiming to defend the Assyrian population."