Iraqi Woman Shoots Dead ISIS Commander Who Forced Her Into Sex Slavery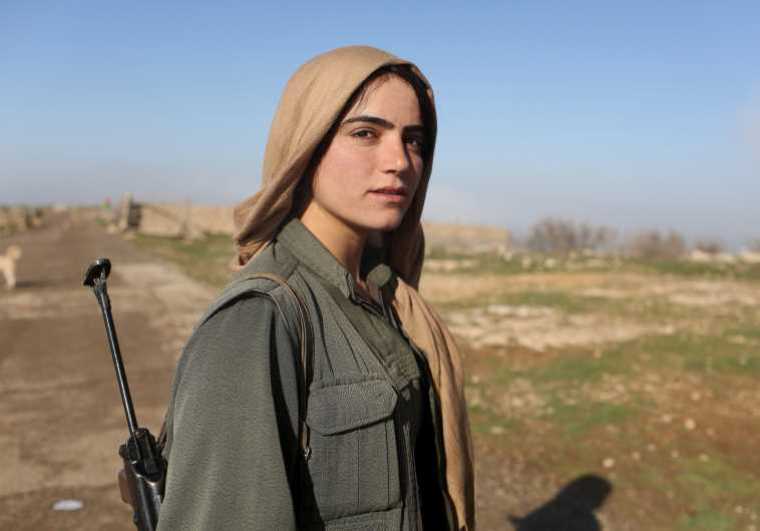 An Iraqi woman, believed to be from the Yazidi-Kurdish minority, has reportedly shot dead a senior Islamic State commander "Abu Anas," who is said to have forced her to become a sex slave and gifted her to other men.
Iraqi satellite TV network Alsumaria News did not reveal the name of the woman, but Kurdistan Democratic Party spokesman Saeed Mamouzini confirmed that Anas was killed on Saturday near Mosul in Iraq.
The IS commander is believed to have forced the woman into sex slavery, and used her as a "gift" for other militants.
The terror group has captured significant territory across Iraq and Syria in its mission to affirm its "Islamic Caliphate."
A New York Times report from August detailed the widespread rape and sexual slavery practices carried out by IS militants, many of whom apparently believe that rape is sanctioned by God.
The report featured interviews with 21 women and girls from the Yazidi community who recently escaped IS. The victims revealed that the fighters would often pray before raping them.
"He told me that according to Islam he is allowed to rape an unbeliever. He said that by raping me, he is drawing closer to God," one 12-year-old girl said.
Another 15-year-old girl revealed: "Every time that he came to rape me, he would pray," she said.
"He said that raping me is his prayer to God. I said to him, 'What you're doing to me is wrong, and it will not bring you closer to God.' And he said, 'No, it's allowed. It's halal.'"
Yazidi leaders have said that IS is holding captive at least 3,144 members of its community.
IS has also been threatening to turn kidnapped Assyrian Christian women into sex slaves if it does not receive a ransom for their freedom.
The Islamic extremists made the threat in August through photos of three women shared online, believed to be part of a group over 200 Assyrians kidnapped by the jihadists in February in Syria.
IS is believed to be holding several hundred kidnapped Assyrians, and although it has released small groups of Christians, it is still threatening the others with sexual slavery and death.