Is a Reboot of 'Frasier' Starring Kelsey Grammer in the Works?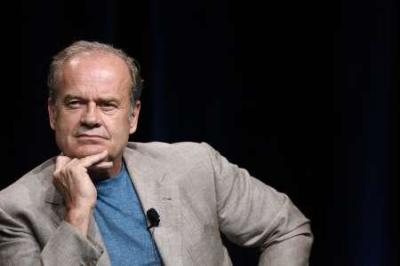 Actor Kelsey Grammer is reportedly "fielding interest" in a potential reboot of the hit sitcom "Frasier."
According to a report from Deadline, Kelsey Grammer, the actor who played the series' main character Dr. Frasier Crane and who served as executive producer for the series, is seeking to bring it back.
If the comedy series is indeed brought back, Deadline notes that it could differ from the other shows that have been revived in recent years.
Instead of featuring many of the original elements again, Grammer might be looking to feature a city other than the Seattle, Washington, as the base of operations for the titular character.
The original series ended with Dr. Crane opting to leave his hometown of Seattle in order to pursue his girlfriend, Charlotte (Laura Linney), The Hollywood Reporter noted.
Grammer is reportedly meeting with writers who are coming up with possible directions that a "Frasier" reboot could take. 
At this time, neither Grammer nor CBS TV Studios, where the new series could air, have commented on the reports that the series might return.
It's also unclear if any of the cast members from the original series would be involved in a reboot.
In the original series, Dr. Crane was often seen either scheming or enjoying a cup of coffee together with his "high-brow brother" Niles (David Hyde Pierce).
Frasier and Niles' father, Martin, did not share their fondness for high-brow culture, but he still found ways to share valuable life lessons with his sons. Martin was portrayed by the late actor John Mahoney.
Other characters featured in the original series include Daphne Moon (Jane Leeves), a physical therapist who worked with Martin, who developed a close bond with the Cranes and eventually married Niles.
Roz Doyle (Peri Gilpin), served as the producer of Frasier's radio show and is someone who also became a close friend to all members of the Crane family.
The original "Frasier" series ran from September 1993 until May 2004 and won numerous awards along the way.