Is Porn Addiction A Public Health Issue? 'Fight the New Drug' Warns About the Dangers of Pornography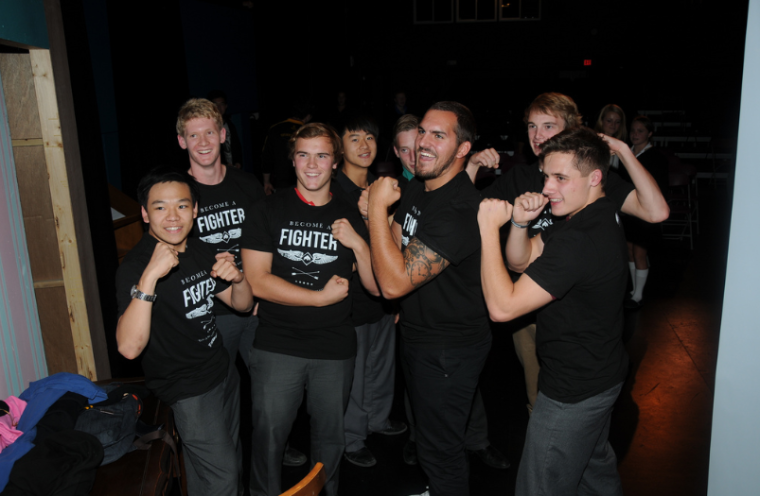 Fight the New Drug, an organization dedicated to raising awareness on the dangers of pornography addiction, believe the issue is a matter of public health.
The group uses innovative ways to inform the young men and women of the U.S. about the hazardous nature of over consumption of pornography. They do so by using scientific facts from studies that analyze the addiction's effects on the brain.
"We feel that education is the strongest tool that we can implement in our society to counteract the negative impact that pornography is having," said Clay Olsen, Co-Founder and Executive Director of Fight the New Drug to The Christian Post.
The organization, a non-faith based initiative, uses live presentations in schools throughout the U.S. and Canada and viral video campaigns to educate both the public and individuals on these matters.
"Our belief is that if we can raise awareness on the impacts and harmful effects of pornography not only on the individual neurological and brain impact, but also on relationships in society, many who found themselves or could find themselves experiencing these harmful effects would choose to avoid [porn consumption]," he said.
Olsen explains that Fight the New Drug doesn't attempt to take down the porn industry. Their focused more on being preventative with users and informing the public on the health risk that addiction to porn has become.
"Research is increasingly showing us that there are incredible similarities between drug and porn addictions," Olsen explained. "The more we understand about the brain, the more we realize just how harmful addiction can be in one's life, and porn is no exception to that."
Recent studies show that viewing porn releases the same chemicals in the neural pathways of the brain that drugs do and this could eventually lead to a rewiring where the user will need more and more of what they've been consuming over time. Other activities such as hanging with friends or riding a bike can lose their enjoyment factor as addiction increases, according to Olsen. It also can make porn viewers less interested in sex with their spouse or partner.
"The more harmful effects occur [in porn addiction] with its relation to our intimate relationships and our overarching society," he said. "Studies have shown us that individuals that regularly consume pornography can end up preferring the computer screen to a human being to get their sexual fix."
Olsen discussed a recent study that analyzed the top 100 pornographic films and found that nearly 90 percent of them featured content that was physically aggressive and violent towards women and children. The data could lead to a future filled with people numb to the dangers of the behavior featured in these movies, according to him.
Fight the New Drug believes porn is perceived as being "cool" within pop culture. They also hope to change the view of the anti-porn movement that was deemed "old" and "outdated" by a group of high school students surveyed by the organization.
"As we began our campaign a few years back we thought, we need to redefine anti-pornography to the world and especially to young people because it had been predominantly run for many years by individuals that were talking to an adult audience or in an academic or religious realm and it didn't filter down to pop culture and youth culture,"
Olsen likens their movement to the anti-smoking campaigns of the past. However, they keep to a mantra of keeping it cool first and educational second.
"Porn is not going anywhere, but that doesn't mean that we have to accept and blindly follow what it is teaching the young generation," he said. "We want to allow people to see [porn] for what it is and make a decision. Just like so many people lighting up a cigarette today. You'd be hard pressed to find someone who doesn't have any idea of what the harmful effects [of smoking] could be."
To learn more about the organization visit fightthenewdrug.org.