Is the 'Deep State' Real? Robert Gates Responds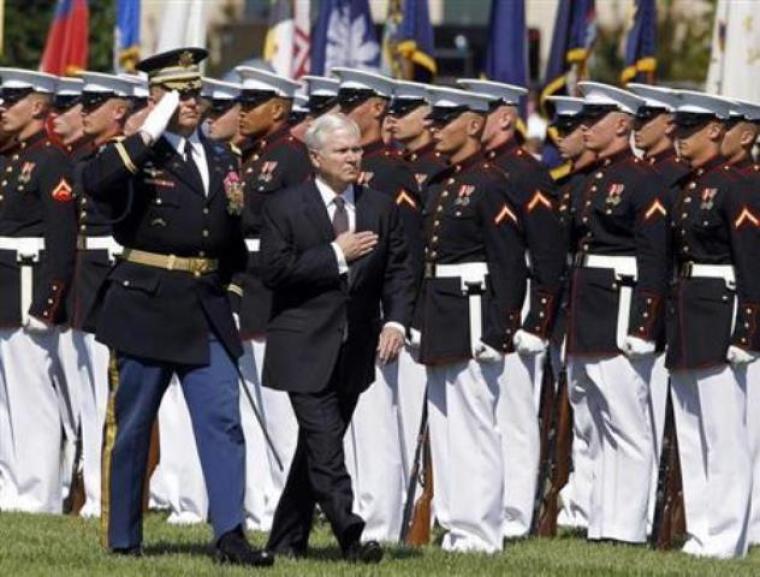 Speaking on NBC's "Meet The Press," former Defense Secretary Robert Gates responded to the possibility of a "deep state" group secretly running the American government to undermine Trump and his agenda.
Asked about an increasingly harsh tone Republicans have taken lately against federal law enforcement agencies in the United States, Gates, former head of the C.I.A., called it "disappointing."
"I think that they're very important for American national security. We have oversight committees in the Congress in both houses that are, were created specifically to maintain oversight of the intelligence agencies and the F.B.I. And, and if people think that there is something wrong going on, those are the proper vehicles to investigate and to come to conclusions that reassure the American people. One of the reasons I was always an advocate for congressional oversight was, that's how we can reassure the American people that we're obeying the law," he said.
Sen. Ron Johnson, a Republican from Wisconsin, recently alleged that officials of the Justice Department and agents from the FBI have created a "secret society" to undermine the White House.
NBC host Chuck Todd asked Gates how hard is it for "rogue agents" to make the F.B.I. or the C.I.A. "look bad and maybe mess up an investigation or turn it the other way?"
Gates responded, "If you have a rotten apple, if you have somebody go rogue on you, it can obviously do real damage. And, and it takes a long time to repair that. So that's why internal discipline is so important inside these agencies."
Chuck Schumer, the Senate Democratic leader, recently tweeted, "The Republican attacks on the credibility of the F.B.I. and D.O.J. are playing right into Putin's hands. They constitute an attack on democracy itself, and I urge the G.O.P. and the press to stop peddling delusions of secret societies and deep states and coup d'etats."
Asked to respond to Schumer's tweet, Gates said, "Well, let's just say that I've had the experience of having these kinds of attacks come from both sides of the aisle."
He added, "This is not strictly a Republican issue. And frankly, when individual members, particularly if they sit on these oversight committees go rogue themselves and to outside of the discipline and the order of the committee, then … that creates a problem both for the agencies, but also in terms of the credibility of the Congress."
Todd then asked Gates if a "deep state" exists? "I mean, there is this sense that there is this cabal of bureaucrats that have been there forever. Unelected people. I guess you're right, I mean, people would say you've been unelected so you must be the, the chief," the NBC host explained.
"So I, as the director and deputy director of C.I.A., let's just say I was exposed to more than a few conspiracy theories over the years," Gates told Todd. "And the one reason I always told people, 'Conspiracies would never — could never succeed in Washington,' is because everybody in this town leaks. I mean, the idea that you could have some kind of a cabal to organize or control the government in some way and have it not leak or somebody go sell the story to a magazine or to a book publisher it just doesn't comport with reality."
President Trump and others have called for making public a classified memo written by staff members for House Intelligence Committee Chairman Rep. Devin Nunes, a Republican from California. The memo indicates that the F.B.I. may have used politically motivated or questionable sources to justify its secret surveillance warrant in the early phase of the investigation into Russian meddling.