ISIS Calls for More Violent Attacks Against Israelis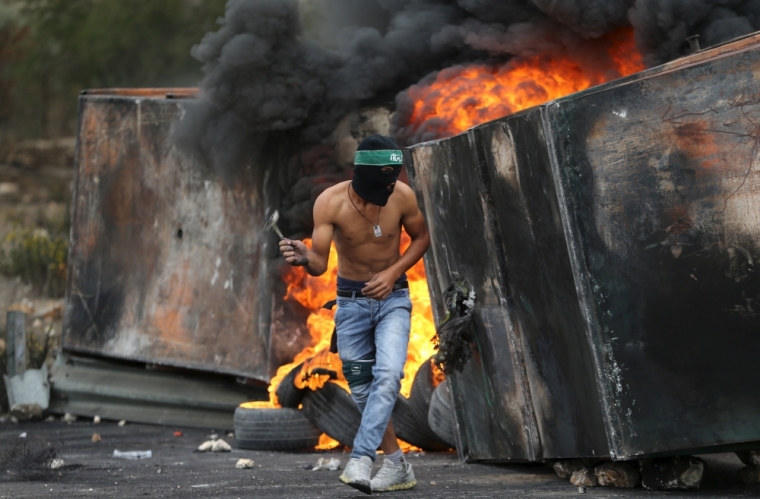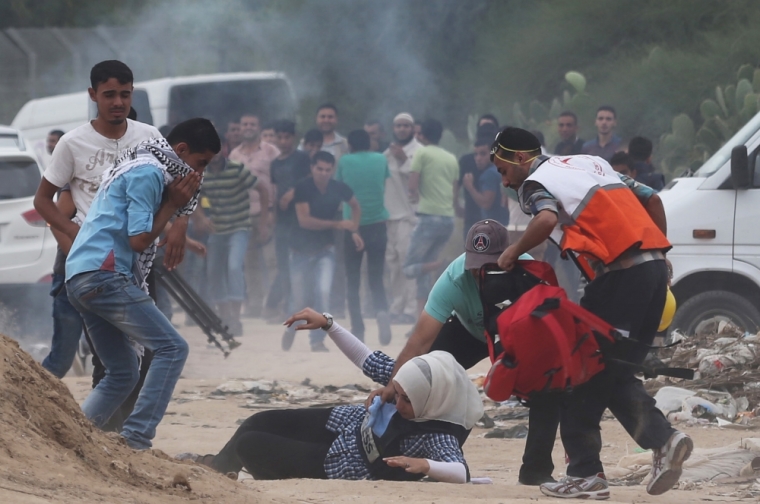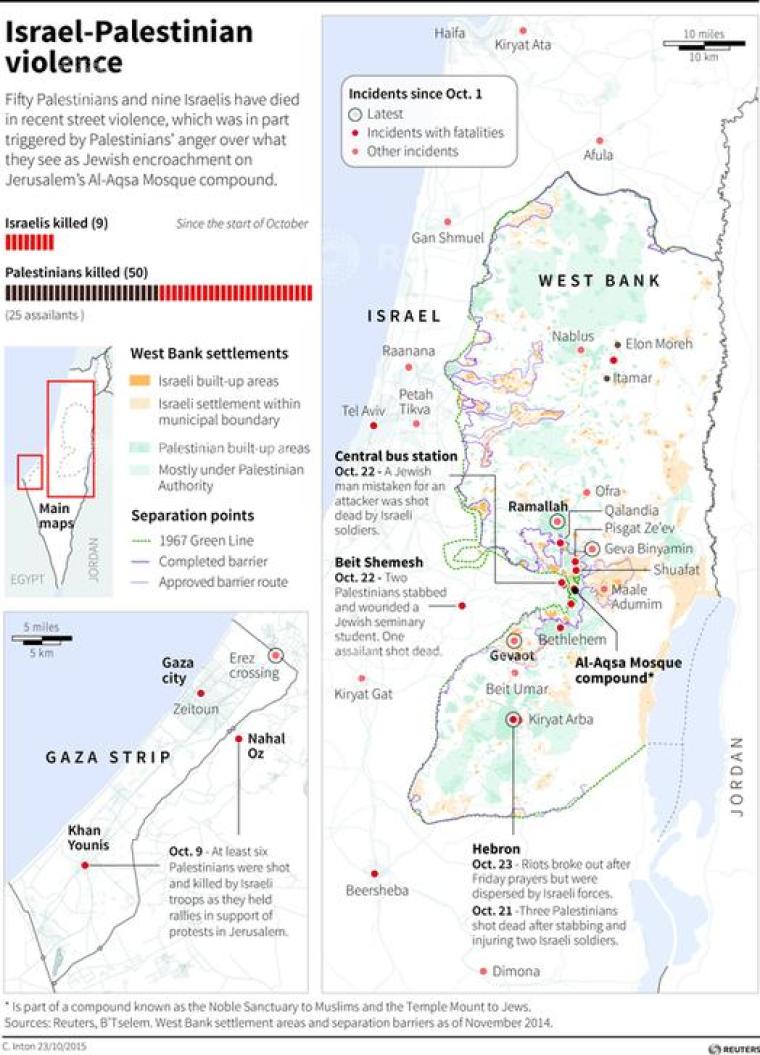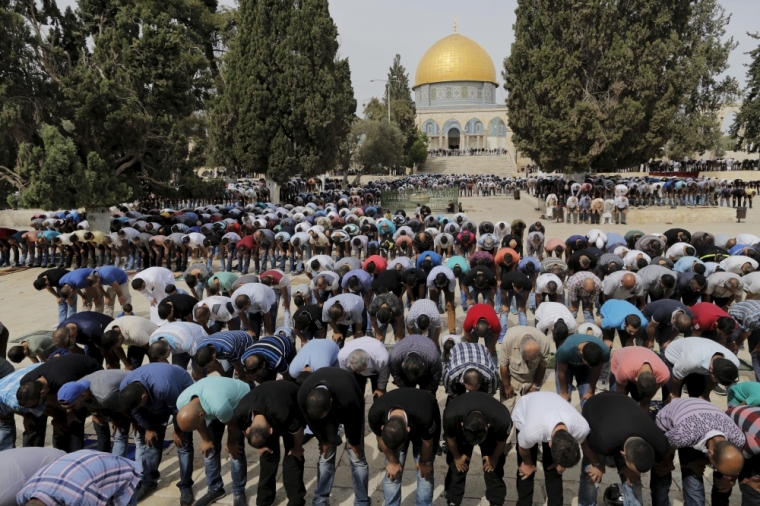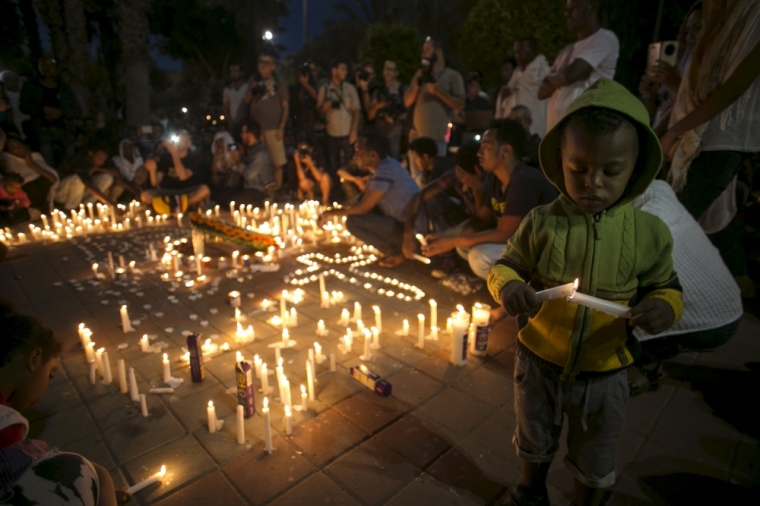 View Photos
The Islamic State terror group has released a series of videos this week lauding killing of innocent civilians in Jerusalem, and is calling on its followers to increase attacks.
In the eight videos the group urges lone wolf attackers to: "Bring back horror to the Jews with explosions, burnings and stabbings. ... Time is running out, so brother, struggle hard. We have only life, and it is Allah who gave it to us," according to Al Bawaba.
Militants are also seen celebrating the Palestinian knife attackers who enacted violence against Jews in Jerusalem in recent weeks. Donning a mask, the militant told the knifemen "not to forget explosive devices," and to "continue fighting the Jews with all possible means."
The videos were posted on Twitter and shared more than 30,000 times using the hashtag #The_slaughter_of_Jews, Al Bawaba reports. The release marks the first time IS has urged Palestinians to attack Jewish civilians.
Just last week, two terrorists boarded a number 78 bus in the Armon haNatziv neighborhood of Jerusalem wielding a knife and gun and shot and stabbed passengers, leaving two dead and 16 with serious injuries.
Among the injured was a Dutch Christian woman named Marike Veldman who had rented a house in Jerusalem and took care of several Palestinian orphans. Veldman screamed "Lord Jesus" during the attack and managed to survive after being stabbed several times.
Veldman recounted the ordeal to Reformatorisch Dagblad from her hospital bed at the Ein Kareem Medical Center in Jerusalem last week.
"They began to cry 'Allahu Akbar.' The man in front of me began with a knife stabbing into me. The other man started shooting. People screamed very loudly. It was awful. I cried constantly in Dutch: 'Lord Jesus, Lord Jesus! Help me, help me!'" said Veldman, according to an English translation of the report.
IS has consistently used videos to showcase their vile acts against humanity to the rest of the world.
A video showing a militant beheading a Sudanese man named Mohamed Al-Ghaid was released last week. IS claims the execution was carried out as revenge against Christians who are allegedly attacking Muslims in the Sudan.
"This is a message to our Muslim brothers in South Sudan who are suffering injustice, uprooting and slaughter at the hands of Christian aggressors," said an IS militant who wore a black mask in the video.
"We are conveying good news to you that Allah has deployed the soldiers of the caliphate to avenge for you and defend you," he added. "We will cut every hand that hurt you. O Christians in South Sudan, know that as you kill you will be killed and as you displace our brothers we will do the same. ... No safety or shelter for you, except that of Islamic State. We will fight all of you as you fight us."