ISIS Captures Hundreds of Assyrian Christians, Number of Hostages Increases to 262
'Sea of Black Uniforms' Rampage Through Christian Villages 'Burning Down Churches, Desecrating Crosses and Wreaking Havoc'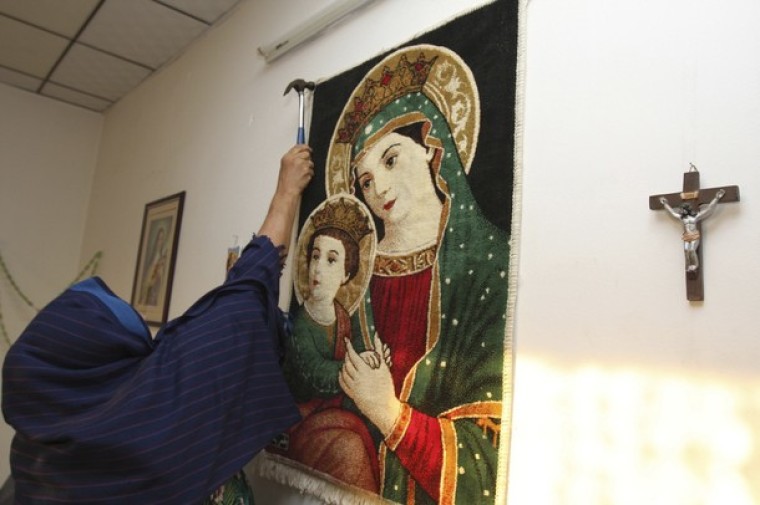 Islamic State terrorists captured more Assyrian Christians Wednesday night, bringing the total number of hostages to 262 as the group continues its siege on the country.
"ISIS is taking over more and more Assyrian towns," Osama Edward, founder of the Assyrian Human Rights Network told CNN.
The terrorist organization took nearly 150 Christians hostage before Wednesday, causing widespread fear across the country. The greater fear is that they will either be executed or sold into slavery. Men, women, children, and the elderly were among those captured, meaning that no one is safe from the threat of captivity.
"We pray, we pray all the time," said Romel David, a man living in California who has family members in Syria.
Unfortunately, 12 of those family members are feared kidnapped, but the Davids remain somewhat hopeful about the outcome of the situation. One family member left the United States to get his family out of Syria but is now fearedto be kidnapped.
"What we've heard is it was like a sea of black uniforms marching through all the villages, burning down the churches, desecrating the crosses and wreaking havoc," David said.
The Assyrian Network for Human Rights in Syria reports that the captives have been moved to Umm al-Masamir on Mount Abdulaziz. That movement could mean that ISIS is planning to use the captives as human shields in the battle against the Kurdish People's Protection Units. The YPG have been supported by U.S.-led coalition airstrikes, though the Kurds need far greater support on the ground with weapons from the U.S. if they're going to defeat ISIS.
The Pentagon announced on Wednesday that the U.S. will be sending nearly $18 million in arms to the Iraqi government, though it's unknow if any weapons will be going to the Kurdish Peshmerga.
"The Defense Department has expedited $17.9 million in equipment and supplies — some of which have already been delivered — to the Iraqi government," Pentagon spokesman Army Col. Steve Warren told reporters, according to RUDAW news agency.
Kurdish Peshmerga forces have managed to reclaim 24 villages in order to try and gain a footing in Tal Hamis and surrounding areas.
Despite reports that ISIS has kidnapped hundreds of Christians, an Assyrian man named Matthew was told by an ISIS fighter that the Christians are in "good condition" and will eventually be released.
"The local ISIS members said the hostages are 'safe' and in 'good condition' and will be released within a few days," Matthew reportedly told the Assyrian International News Agency. "But given the history of the brutality of ISIS, Matthew said he doubts the hostages will be released."