ISIS Claims Responsibility for Hacking 68-Y-O Christian Convert to Death in Bangladesh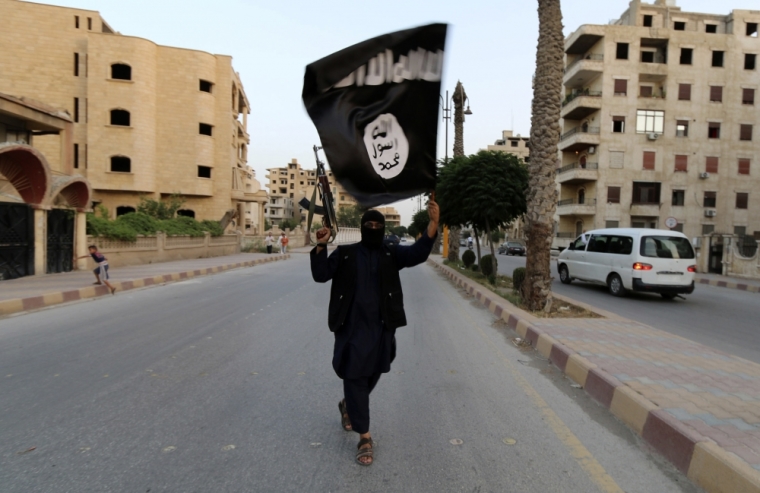 The Islamic State terrorist organization has claimed responsibility for the fatal stabbing of a 68-year-old Christian convert in the South Asian nation of Bangladesh Tuesday.
As previously reported by The Christian Post, at least two unidentified radicals with sharp weapons killed a convert named Hossain Ali in the northern city of Kurigram after stopping him during his morning walk. The assailants were able to escape in a getaway vehicle after killing Ali and setting off a molotov cocktail.
According to the U.S.-based monitoring organization SITE Intelligence Group, IS (also known as ISIS or ISIL) posted a message to Twitter Wednesday boasting that it killed Ali, who converted from Islam in 1999.
In its message, the group threatened that the murder should serve as a "a lesson to others."
"A security detachment from the soldiers of the Caliphate was able, by the grace of Allah the Almighty, to kill the apostate (Ali), who changed his religion and became a preacher for the polytheist Christianity," the statement reads.
AFP reports that despite IS' claim of responsibility for Ali's murder, Bangladesh police denied that the terror group had any responsibility in the matter, calling it "bogus."
"We're investigating the killing," Tobarak Ullah, police chief in the northern district of Kurigram where the killing took place, told AFP. " A case has been filed and we've arrested five men for questioning."
Although the Bangladesh government has denied that IS has any presence in the country, IS has claimed responsibility for a great number of attacks and murders in Bangladesh.
Just last Tuesday, the militant organization claimed responsibility for hacking Abdul Razzaq to death in the town of Kaliganj for converting from Sunni Islam to Shiite Islam.
Just like with Ali's murder, police and authorities have denied that IS had any involvement.
"We're investigating the motive but it was not carried out by the IS," local police chief Anwar Hossain told AFP.
In January, IS also claimed responsibility for the killing another Christian convert in Jhenaidah.
"Soldiers of the caliphate were able to eliminate the apostate, named 'Samir al-Din,' by stabbing him with a knife," SITE quoted the group as saying.
Authorities again denied that IS was involved in al-Din's murder.
"We are not aware of any claim from any terrorist groups," district police chief Hasan Hafizur Rahman told Reuters. "We are trying to nab the attackers."
In November, IS claimed the responsibility for a series of explosions and attacks that targeted Shiite Muslims in Dhaka. The incidents killed one person and injured about 100 others.
Just as with the other claims of responsibility, police officials again denied that IS had any involvement in the attacks.
"So far we have not found any link to any militant group in the attack," Dhaka police spokesman Muntashirul Islam told AFP at the time.