ISIS Declares State of Emergency Amid Ongoing Airstrikes and Assassinations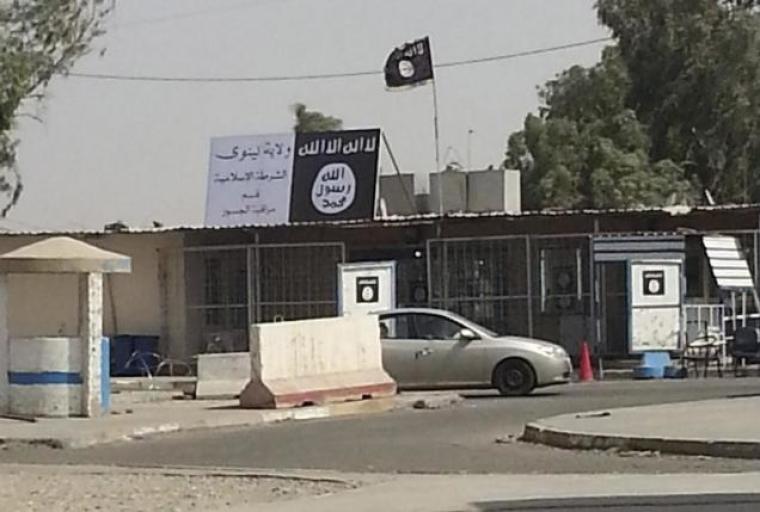 The Islamic State terror group, which continues to control regions in Iraq and Syria, has reportedly declared a state of emergency in the city of Mosul after a wave of assassinations have rocked the jihadists.
Iraqi News reported on Thursday that "well placed sources" in Nineveh said IS has withdrawn all of its patrols from the streets of Mosul, which it has held since 2014.
"The international coalition airstrikes on Tuesday and Wednesday, destroyed gathering points and headquarters of ISIS in the forest areas in Mosul, and also destructed an ISIS headquarters in al-Imam al-Azam College," the sources said.
"ISIS have panicked after the waves of assassinations and have begun to cut off the main roads to the residential neighborhoods, after declaring a state of emergency in the city," the sources added.
The terror group has been losing its grip on the territories of Qayyarah, Sharqat and Bashiqa, following months of airstrikes and anti-terror efforts by the U.S. and a broad team of international allies, along with attacks by the Iraqi and Kurdish armies' ground forces.
The Daily Mail Online said the U.S.-led coalition is training several thousand Sunni tribal fighters with the aim of liberating Mosul, which is believed to be the largest city under IS' control.
Mosul has long been a target for the coalition, and its liberation would be seen as a major loss for the terror group, which has been accused of carrying out a genocide against Christian and other religious minorities in the region.
Top Iraqi generals have said that they hope to retake Mosul by the end of the year.
The radical jihadists, while facing battles across their captured regions, have continued to release shocking videos where they document the various methods in which they kill and torture prisoners.
Earlier this week, IS released a video on the Muslim festival of Eid, purportedly showing a group of men accused of aiding the U.S. being slaughtered like lambs, hanging upside down from meat hooks.
The accused spies have their throats cut in what looks like a slaughterhouse, while other prisoners hang upside down by their feet from meat hooks.
In Muslim tradition Eid is called the "Sacrifice Feast," honoring Abraham's willingness to sacrifice his son as an act of submission to God's command, and is often marked by slaughtering animals such as cows or sheep as sacrifice.