As State Dept. Investigates ISIS Genocide of Christians, 280-Page Report Documents Extensive Evidence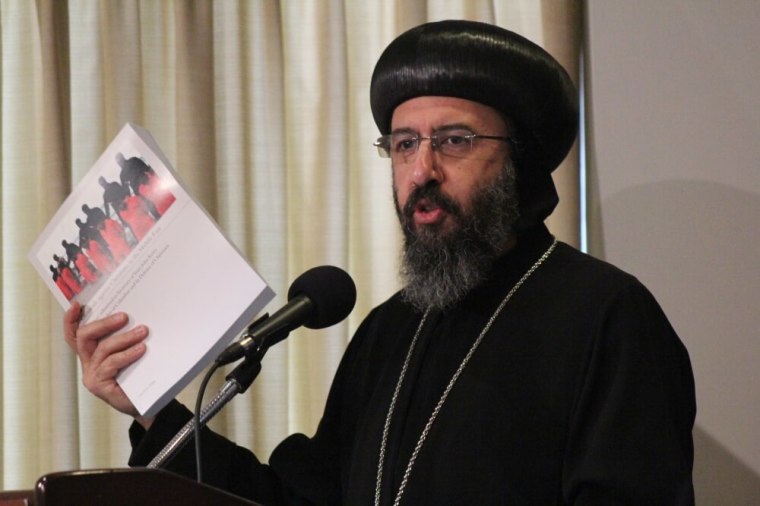 Although the European Union, the U.S. Commission on International Religious Freedom, Pope Francis and the Iraqi and Kurdish governments have all declared IS' atrocities genocide, both the State Department and the Obama administration have declared that more determination is needed before the U.S. can declare IS' crimes against humanity a genocide.
"For the United State government to stand alone in denying that is genocide would be shameful abdication not just of leadership but cooperation in common sense," Anderson said. "Given the overwhelming evidence and international consensus already existing on this issue, the United States government should not exclude Christians [from a genocide designation]. Doing so simply would be contrary to the facts."
Human rights lawyer Nina Shea of the Hudson Institute explained that the State Department has indicated that it believes that "Christians are respected by ISIS as people of the book" because IS has reportedly offered Christians a jizya (religious tax) to protect their life, wealth and ability to worship.
Shea added that offering a jizya to Christians is just a front to make the terrorist group look more Islamic.
"There is no right to worship under ISIS. Any payments are extortion," Shea said. "This is not respect this is genocidal act."
Coptic Bishop Anba Angaelos suggested if the State Department declares a genocide for Yazidis and other religious minorities and leave Christians out of the designation, it would send a message to IS and other terrorists throughout the world that Christians are not protected by the international community.
"We cannot declare Genocide for Yazidis and not Christians if they are suffering the same fate at the hands of the same perpetrators at the same time under the same conditions," Angaelos said. "As a result this will not only affect Christians in Iraq and Syria, but will send a broader message to the region, and other regions where there is existing persecution, that Christians are a legitimate target that will not be supported by the international community."
Gregory Stanton, the founder of Genocide Watch and former president of International Association of Genocide Scholars, explained that the State Department probably doesn't want to label IS' war crimes as a genocide because the Obama administration is not prepared to take more concrete actions to defeat IS and end the atrocities.
"Why are we waiting to use the word?" Stanton asked. "I will tell you why. Because… it requires action and what we have here is the case where the administration is not ready to make the determination because it has not determined to do what is necessary to really stop ISIS with the full force that is needs to use."
"Now, we are taking action and some people say that is enough," Stanton continued. "But I don't think it is."