Anti-Terror Manhunt Grips France as Dozens Arrested, Weapons Seized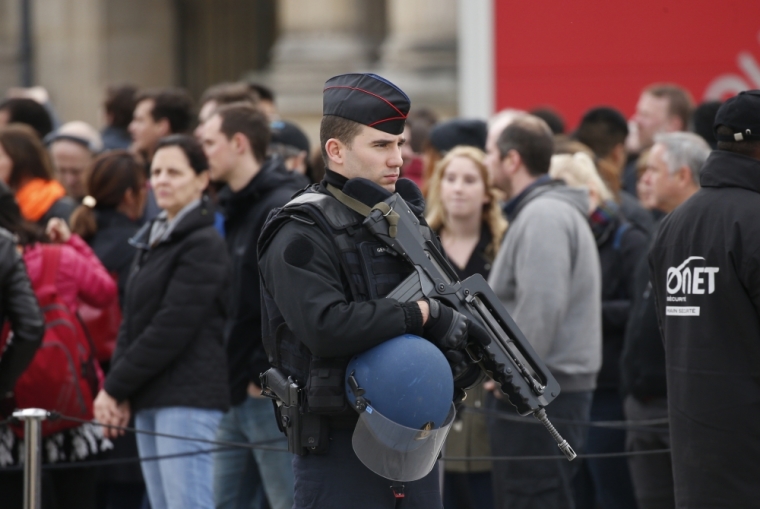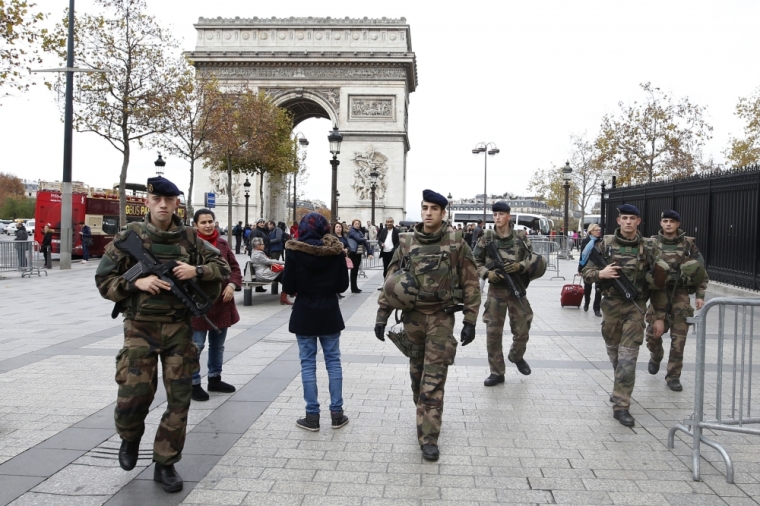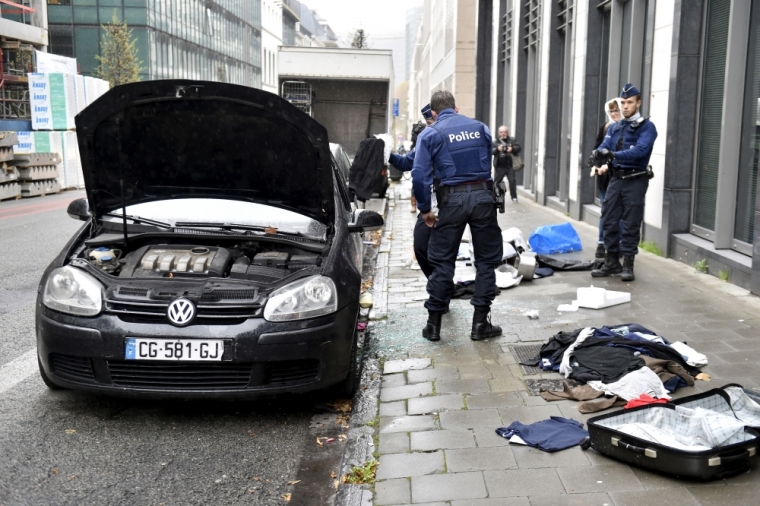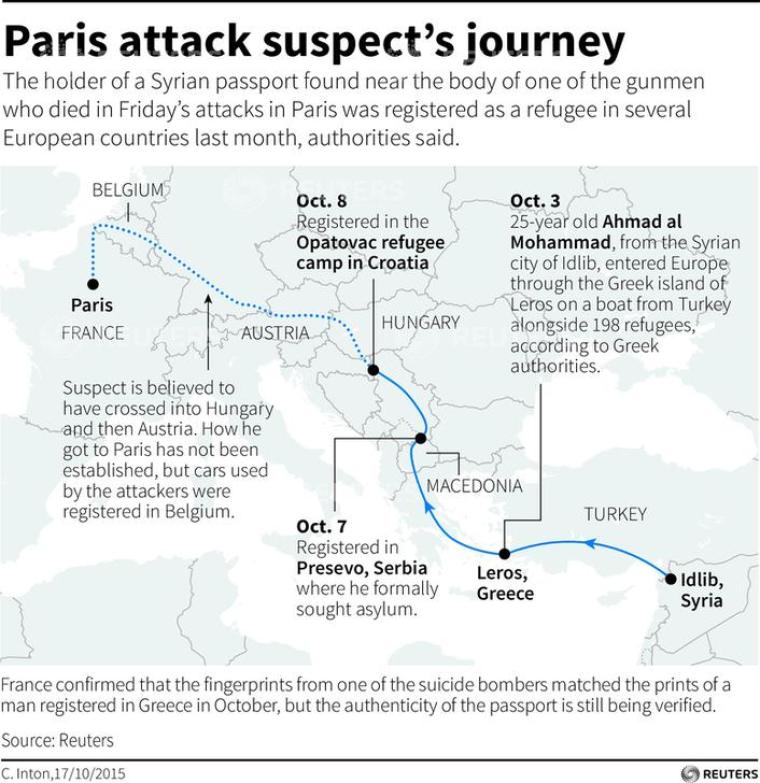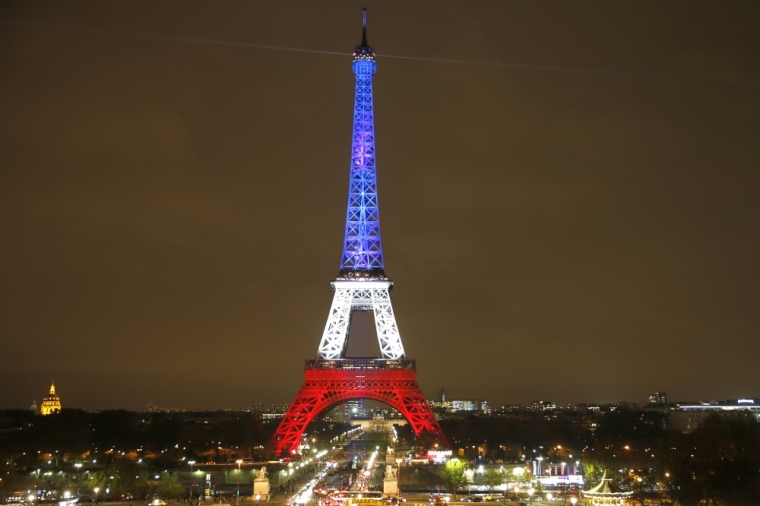 View Photos
French authorities have carried out a series of anti-terror raids across the country following the attack by the Islamic State on Friday, leading to the arrests of 23 people, while over 100 have been placed under house arrest.
BBC News reported that dozens of weapons have also been seized from suspected Islamic militants in France, as the country reels from the mass shootings on Friday on bars, restaurants a concert hall and a stadium in the capital, leaving 129 people dead and 352 injured.
At least one suspect was also arrested in Brussels, Belgium, with security measures being tightened all across Europe.
One key suspect was identified as 26-year-old Brussels-born Salah Abdeslam, who police say was initially stopped in the wake of Friday's attack, but then let go.
Fox News noted that Abdeslam is believed to be one of three brothers involved in the attack on Paris.
He is suspected to have rented the Volkswagen Polo used by the attackers in the hostage situation at Bataclan concert hall that left 89 people dead. While one of his brothers died in the attack, the other was arrested in Belgium.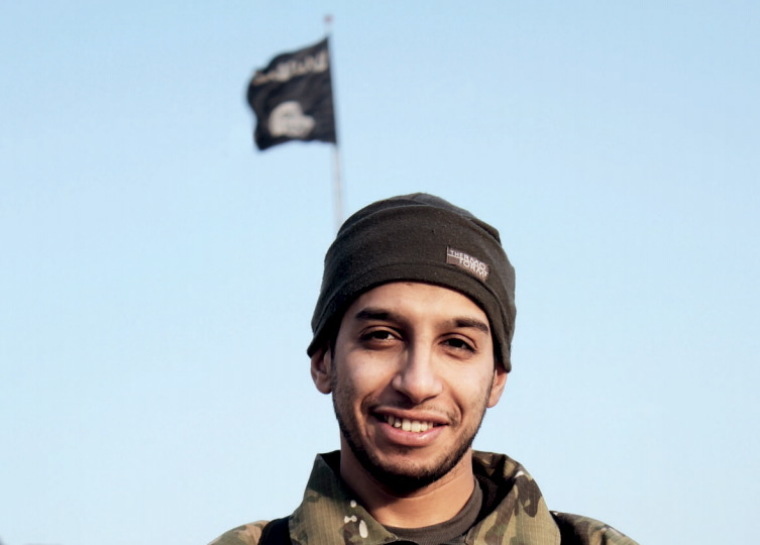 At least three of the seven suicide bombers have been identified as French citizens, with two believed to have been living in Belgium prior to the attacks. Another had been living in the Paris suburb of Molenbeek, police said, which is considered a gathering point for religious extremism and recruitment for terror missions in Syria.
French Prime Minister Manuel Valls explained that France is battling a "terrorist army."
"We know that operations were being prepared and are still being prepared, not only against France but other European countries too," he said.
The French army has intensified its air strikes on IS targets in Syria following the shootings, reports added.
Valls revealed that over 150 raids have been carried out across France as of Monday morning, with more to come.
"We are making use of the legal framework of the state of emergency to question people who are part of the radical jihadist movement... and all those who advocate hate of the republic," he added.
The seized weapons include Kalashnikov assault rifles and rocket launchers, Interior Minister Bernard Cazeneuve revealed.
World leaders, including American President Barack Obama, have pledged to respond to what is the single deadliest attack on France since World War II.
During a meeting on Sunday with Turkish President Recep Tayyip Erdogan at the G-20 summit, Obama described the attacks in Paris as an "attack on the civilized world."
Obama said on Friday shortly after the attacks: "We're going to do whatever it takes to work with the French people and with nations around the world to bring these terrorists to justice, and to go after any terrorist networks that go after our people."
On Thursday, only a day before the attacks, Obama had told ABC News' Chief Anchor George Stephanopoulos that IS, which has captured large territory across Iraq and Syria, is being successfully contained.
"I don't think they're gaining strength," Obama said at the time. "From the start our goal has been first to contain, and we have contained them. They have not gained ground in Iraq. And in Syria it -- they'll come in, they'll leave."
"But you don't see this systematic march by ISIL across the terrain," the president added, using an alternative acronym for the terror group.