ISIS Planting Bombs Across European Beaches, Targeting Summer Tourists, Reports Warn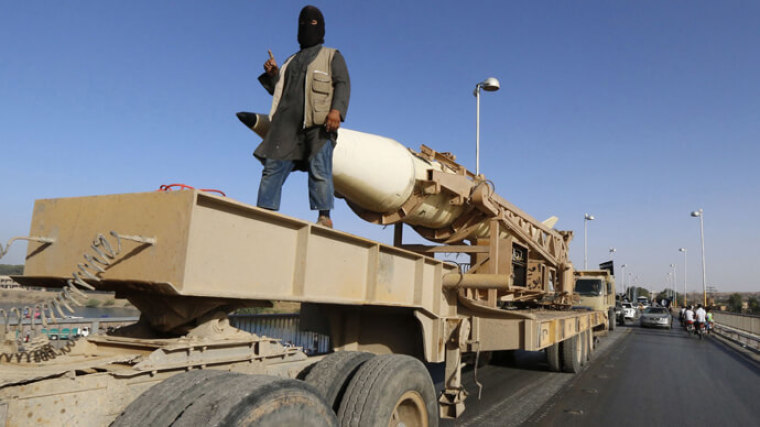 The Islamic State terror group is reportedly planning to carry out bomb attacks across Europe's beaches this summer. NATO has separately warned that the radicals are also looking into using biological and nuclear weapons in their attacks.
British media has said that IS (also known as ISIS and ISIL) militants are putting together plans to attack tourists at holiday resorts across Europe this summer, planning to disguise themselves as ice cream and T-shirt sellers. MailOnline noted that the radicals are aiming at Spanish, French, and Italian resorts the most, and are planting suicide vests and bombs under sun loungers.
The information apparently stems from Italian secret service agents, who have a credible source in Africa keeping them updated on the plans of the jihadists.
IS has already carried out mass attacks in Paris and in Brussels, proving that it is more than capable of striking major European capitals. The terror group has rallied against European nations for their support of the war against terror being carried out in Iraq and Syria, led by the United States and other allies.
Holiday resorts are apparently seen as soft targets for the militants, British media added, with one high ranking official stating:
"It could be a whole new dimension of terror. Holiday beaches cannot be protected."
NATO and European Union representatives have meanwhile warned that there is "justified concern" that IS is looking to obtain substances that can then be used to make biological, chemical and radiological (CBRN) weapons.
Dr. Jamie Shea, deputy assistant secretary general for emerging security threats at NATO, said at the Security and Counter Terror Expo in London: "We know terrorists are trying to acquire these substances."
Shea also suggested that IS may be branching off into two main initiatives, one focused on protecting its Caliphate in Iraq and Syria, while the other centered on carrying out terror attacks in Europe, The Telegraph reported.
The security expert said the IS threat is likely to "get worse before it gets better."
Back in February, the Organization for the Prohibition of Chemical Weapons confirmed laboratory tests showing that the terrorists have been using chemical weapons on soldiers in Iraq. The findings revealed that IS militants had used mustard gas at least on one occasion on 35 Kurdish troops in August 2015, despite the chemical weapons being banned around the world.
A diplomat with the OPCW suggested that the terror group might have obtained the sulfur mustard agent from the stockpiles of the Syrian regime, which had promised to eliminate its chemical weapons program by 2014.
"If Syria has indeed given up its chemical weapons to the international community, it is only the part that has been declared to the OPCW and the declaration was obviously incomplete," said the diplomat, who chose to remain anonymous.