8 ISIS Terror Suspects Posing as Refugees Arrested in Turkey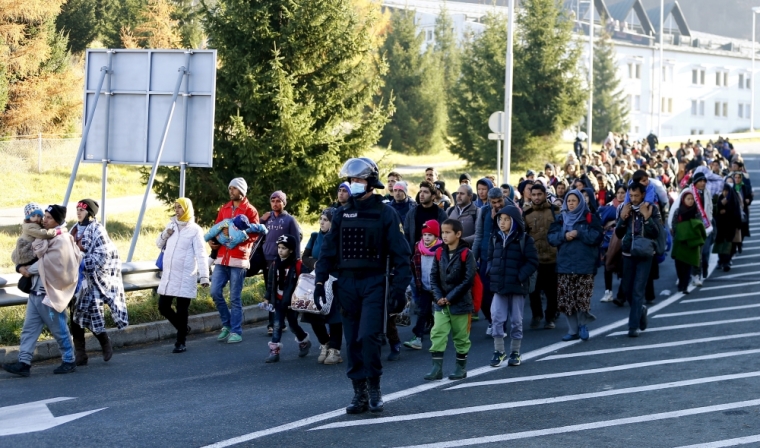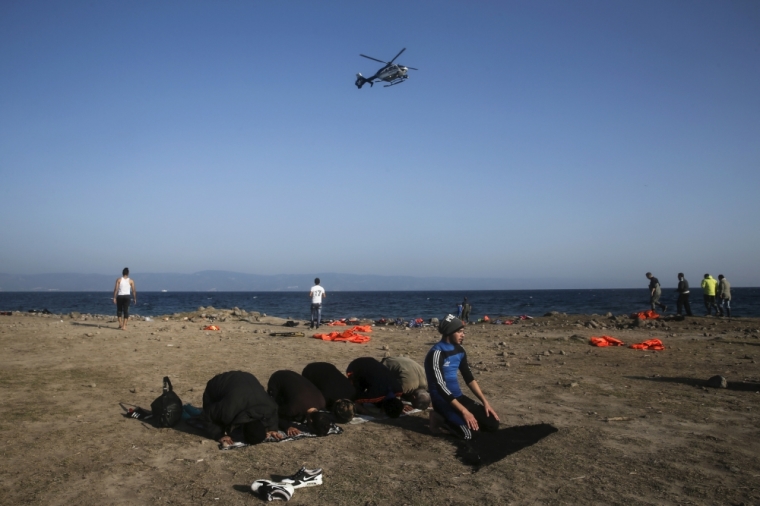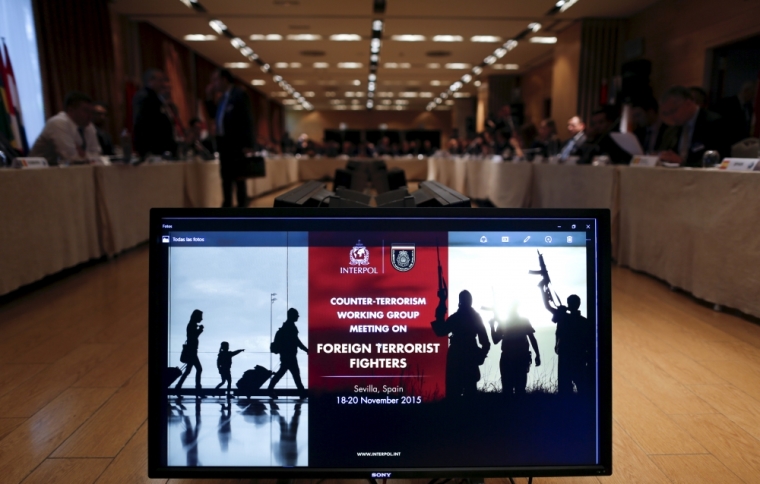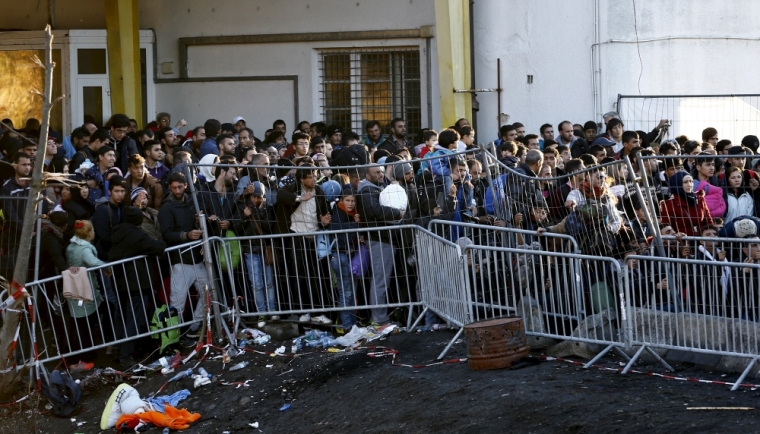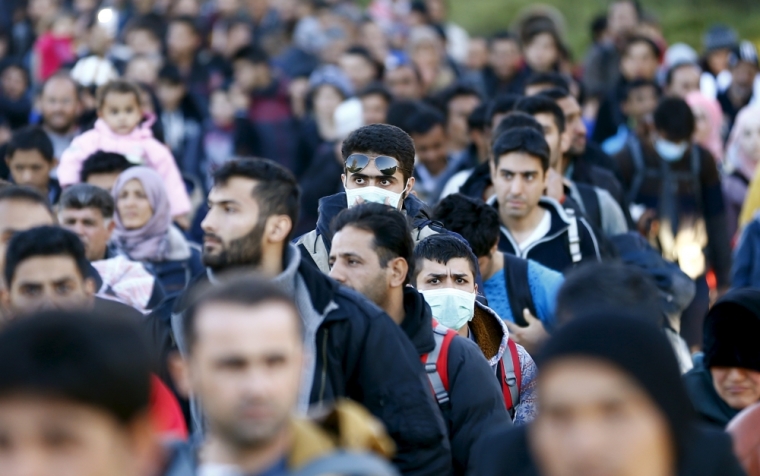 View Photos
As concerns mount in the U.S. and Europe about the background of Syrian refugees, police in Turkey arrested eight suspects Wednesday who are believed to be Islamic State militants.
The alleged terrorists posing as refugees were arrested in Istanbul's Ataturk Airport. According to the Daily Express, one of the eight men had a hand-drawn picture of a route that would have them traveling through several European countries and eventually into Germany.
Turkish media claimed the alleged imposters arrived from Casablanca, Morocco, on Tuesday. Turkey has an estimated million and a half refugees who have fled IS and is a main transition point for some refugees, many whom are trying to make their way to Western Europe.
According to the Daily Express, the eight claimed to be tourists but their story and hotel reservations were not accurate upon verification by law enforcement, which has been on high alert since the terror attacks in Paris that left over 150 killed.
IS has publicly claimed and bragged that they are flooding Western nations with militants posing as refugees, vowing that they will extend the caliphate across the globe. A Syrian source claims that IS has more than 4,000 militants hidden among the influx of refugees who have made it into Europe.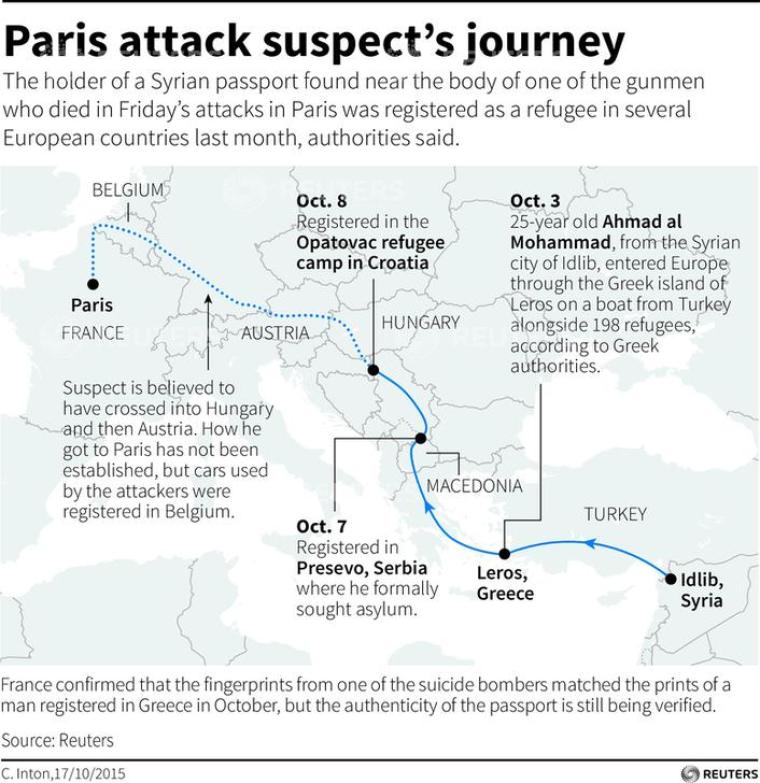 The Daily Mail reported Wednesday that U.S. law enforcement agencies have arrested over 60 militants with connections to IS, including some who traveled to America under refugee status.
Even before the Paris attacks, The Christian Post reported last week that some European leaders, many of them in Eastern Europe, are becoming increasingly adamant about accepting Christian refugees over Muslims.
President Barack Obama has said there will be no religious test for refugees entering the country. Obama further quipped that Republican opponents of the refugee plan are afraid of "widows" and "orphans."
Just hours after Obama taunted Republicans with his comments, a woman wearing a suicide vest in Paris blew herself up, killing a second suspect and a police dog as officers stormed her residence.
GOP frontrunner Donald Trump told Laura Ingraham on her radio show Monday that Obama is deliberately sending the refugees to states with Republican governors.
"They send them to the Republicans, not to the Democrats, you know because they know the problem … why would we want to bother the Democrats?" alleged Trump.
Thirty-four governors, including Republicans and Democrats, have said they do not want to admit any more refugees into their states.
Some Democrats on Capitol Hill are already bucking Obama. The Hill reported Monday that Sen. Charles Schumer, D-NY, has said a pause of refugees "may be necessary."
The National Association of Evangelicals released a statement Tuesday calling for the continued acceptance of refugees in the U.S., stating the country has a "strong track record" of screening applicants.
"Of course we want to keep terrorists out of our country, but let's not punish the victims of ISIS for the sins of ISIS," said NAE president Leith Anderson.
"We are horrified and heartbroken by the terrorist atrocities in Paris, but must not forget that there are thousands more victims of these same terrorists who are fleeing Syria with their families and desperately need someplace to go," he added.