Italy Tornado: 13 People Injured and Millions of Dollars Worth of Damage (VIDEO)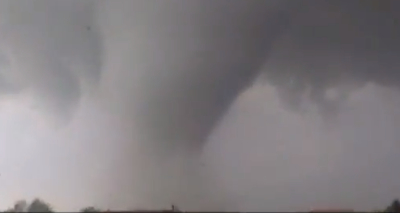 A rare tornado has struck northern Italy near Bologna and residents have caught the twister on camera.
Friday's powerful tornado has left at least 13 people injured, and a large clean up operation needed.
Authorities in Northern Italy have asked the government to issue a national state of emergency, with hundreds of structures and vehicles being damaged, which is estimated to cost millions of dollars.
This is not the first time Italy has been struck by a tornado. In 1970, tornadoes hit along Padua and Venice, which left 36 people dead.
That September 1970 tornado started in Padua and traveled all the way up to Venice, leaving a trail of destruction, and killing dozens of people.
Also in July 2010, a number of tornadoes struck near Venice, Padua, and Vicenza, which resulted in the death of a Verona man.
In addition, a number of tornadoes hit Italy in 2012, including a Nov. 28 twister that caused 22 injuries, and again extensive destruction.
The most recent tornado that hit on Friday also brought thunderstorms and hail to Bologna and Modena, causing at least one hundred homes to be damaged. The weather also caused huge disruption to traffic with massive traffic jams and long delays on a major highway in both directions.
Here is a video showing footage of the tornado that hit Italy Friday: