'I've seen God move miracles': Ex-porn star reveals healing she witnessed, power of 'bold' prayer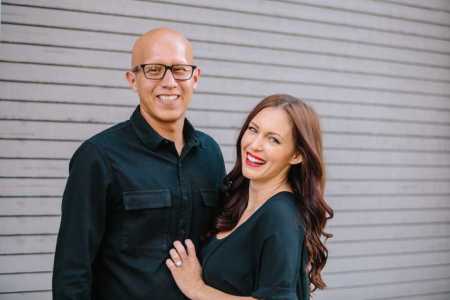 Ex-porn star Brittni De La Mora, whose story of leaving the adult film industry and finding Jesus has captivated many, recently revealed the powerful ways she has seen God at work, sharing on her "Let's Talk Purity" podcast that she has personally experienced "miracles."
"I've seen God move miracles," she said. "I have literally seen God move in mighty, powerful ways through just praying bold prayers and through believing that God would come through."
SUBSCRIBE: LISTEN TO THE 'LET'S TALK PURITY' PODCAST ON EDIFI
De La Mora shared the example of a woman who was gravely ill. After hearing about her plight and doctors' belief that she would not survive, De La Mora joined friends and family members to pray for her.
"We prayed for her and we just prayed that God would perform a miracle … rebuking the words that the doctors had spoken over her," she explained. "Within several hours, it was a true miracle that happened … she was no longer being proclaimed that she was either going to be dead or brain dead."
Listen to De La Mora discuss the power of miracles and prayer:
De La Mora said it's not just about the major miracles, though, as she has also seen God work through the small, everyday life occurrences.
In the end, she and Richard De La Mora — her husband and "Let's Talk Purity" co-host — believe that bold prayers are what truly matter, as Brittni noted that "your prayer life just gets deeper and deeper" as a relationship with God gets stronger.
"We serve a big God who loves us, who wants to help us," Richard added.
The couple emphasized the power and importance of prayer being tied to God's will in people's lives — and encouraged Christians to remember the motives of their invocations.
"It goes back to the book of James … you could petition your prayers, but if your motives are off in your prayer life and it's all about selfish ambition, selfish desires, the Scripture says that God won't answer those prayers," Richard said. "This is why purity of heart is so important."
Listen to this fascinating discussion about prayers and miracles on "Let's Talk Purity."