Jack Phillips Again in Legal Trouble, This Time for Not Making Transgender-Themed Cake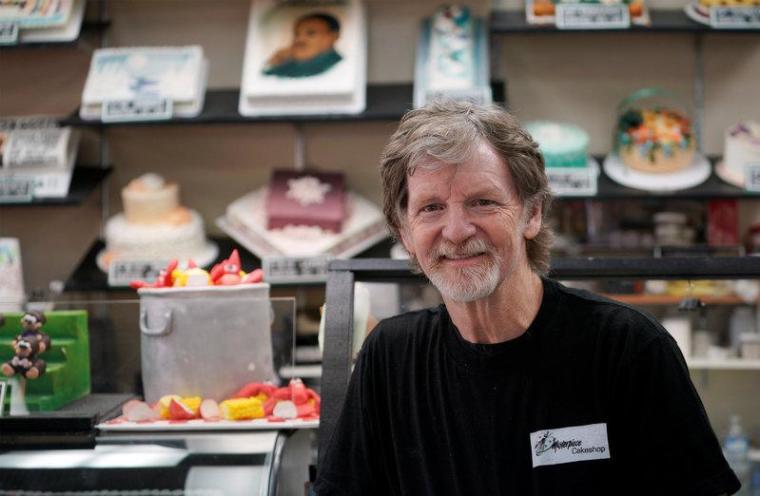 Colorado baker Jack Phillips, who earlier this year won a United States Supreme Court case over his refusal on religious grounds to make a same-sex wedding cake, is back in court over his objection to making a transgender-themed cake.
In June, the Supreme Court ruled 7-2 in favor of Phillips, arguing that the Christian baker had been mistreated by Colorado's Civil Rights Commission due to his sincerely-held religious beliefs.
The Alliance Defending Freedom, the conservative legal group that successfully argued Phillips' case before the high court, filed a lawsuit Tuesday on behalf of Phillips regarding the latest case.
At issue was a decision by Colorado a few weeks after the Supreme Court decision, in which the state ruled that Phillips had violated the law by refusing to make a cake celebrating a gender transition.
ADF filed the lawsuit in U.S. District Court for the District of Colorado and named as defendants members of the Colorado Civil Rights Commission, as well as Colorado Attorney General Cynthia Coffman and Governor John Hickenlooper.
"After Phillips defended himself all the way to the U.S. Supreme Court and won, he thought Colorado's hostility toward his faith was over. He was wrong," reads the suit's introduction.
"Colorado has renewed its war against him by embarking on another attempt to prosecute him, in direct conflict with the Supreme Court's ruling in his favor. This lawsuit is necessary to stop Colorado's continuing persecution of Phillips."
According to the suit, last year a Colorado lawyer requested that Phillips make a cake celebrating a gender transition, with the exterior being blue and an interior that was pink.
Phillips also received requests to make cakes celebrating Satan, marijuana usage, and sexually explicit imagery, with at least some of these requests allegedly coming from the lawyer.
"Phillips declined to create the cake with the blue and pink design because it would have celebrated messages contrary to his religious belief that sex — the status of being male or female — is given by God, is biologically determined, is not determined by perceptions or feelings, and cannot be chosen or changed," explained the lawsuit.
"The state's continuing efforts to target Phillips do not just violate the Constitution; they cross the line into bad faith. This Court should put a stop to Colorado's unconstitutional bullying."
On June 4, the Supreme Court ruled 7-2 in Masterpiece Cakeshop v. Colorado Civil Rights Commission that Colorado violated the First Amendment when it punished Phillips for refusing to bake a custom cake for the wedding of Dave Mullins and Charlie Craig in 2012 when same-sex marriage was illegal in Colorado.
Justice Anthony Kennedy wrote the majority opinion, being joined by Justices Elena Kagan, Samuel Alito, Stephen Breyer, Clarence Thomas, Neil Gorsuch, and Chief Justice John Roberts. Justice Ruth Bader Ginsburg wrote a dissent, which Justice Sonia Sotomayor joined.
"When the Colorado Civil Rights Commission considered this case, it did not do so with the religious neutrality that the Constitution requires," wrote Kennedy.
"Given all these considerations, it is proper to hold that whatever the outcome of some future controversy involving facts similar to these, the Commission's actions here violated the Free Exercise Clause; and its order must be set aside."