Jada Pinkett Smith, Maryland Senator Attend Baptist Church on Palm Sunday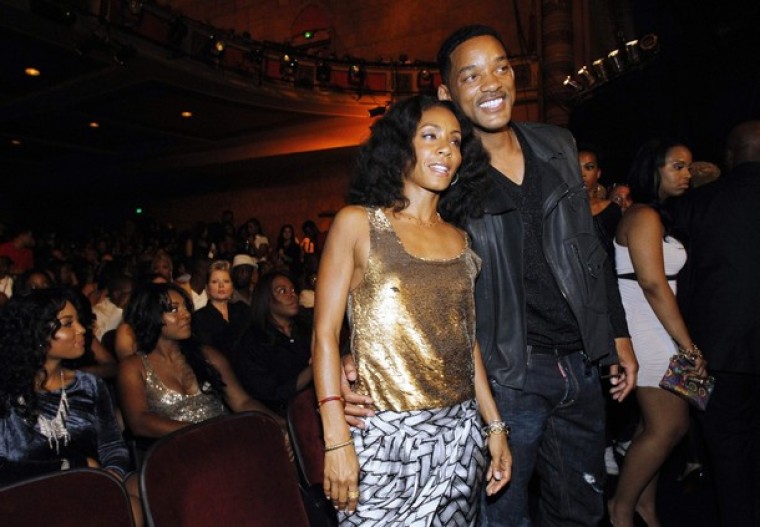 Jada Pinkett Smith invited Maryland Senator Catherine Pugh to join her for Palm Sunday service at the Macedonia Baptist Church, and the two women held a forum to hear the community's concerns afterward.
Actress and social activist Pinkett Smith attended the West Baltimore church with Pugh, who is vying to become the next mayor of Baltimore. The Baltimore Sun captured images of the pair smiling at the service, and Pugh took to Twitter to thank Pinkett Smith for the invitation.
"Thank you @jadapsmith for your commitment to Baltimore and invitation to share Palm Sunday," Pugh tweeted. "Pleased with @jadapsmith's interest and involvement in moving Baltimore forward."
The actress her husband, Will Smith, have been cryptic about their religious affiliation in the past, having been linked to both Scientology and Christianity.
According to Radar Online reports, the Smiths reportedly spent $1.2 million for a Scientology-curriculum-based school called New Village Leadership Academy.
However last year, a former high level executive of Scientology named Mike Rinder told the Daily Beast that Will Smith is not a Scientologist. Still, the actor has previously defended the organization.
"I was introduced to [Scientology] through Tom [Cruise], and I'm a student of world religion. I was raised in a Baptist household and went to a Catholic school, but the ideas of the Bible are 98 percent the same ideas as Scientology; 98 percent the same ideas as Buddhism or Hinduism," Smith told "Access Hollywood" in 2007. "How you gon' not know nothing about Scientology and attack [Tom]? It's dangerous, and it's ignorant. How am I going to condemn someone for what they believe and I believe God was born from a pregnant virgin?"
Jada has been less vocal about Scientology, but has taken to social media to post cryptic messages about her spiritual beliefs.
"We are born with our souls, but it is through our experiences in life that we are given the opportunity to discover the paths needed to develop the self," she wrote in a 2013 Facebook post. "In order to do this we must not belong to the obedient... "