As Wife-Beating Scandal Rages, Gospel Singer James Fortune Thought of Taking 'Whole Bottle of Xanax'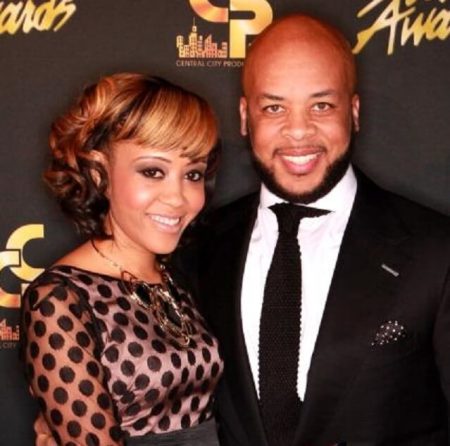 Embattled gospel singer James Fortune who pleaded guilty last week to a bone-breaking assault on his now estranged wife, Cheryl, said he thought of taking a "whole bottle of Xanax" at one point but was "saved" by a conference for worship leaders organized by fellow gospel artist Tasha Cobbs.
"I had a whole bottle of Xanax back in Houston I was gonna take. I need somebody to know iLead saved my life," Fortune confessed in a clip from the event posted by Cobbs on Instagram a week ago.
According to Cobbs' website the "iLead escape is the place for the Worship leader to Refocus, Regroup, and Refresh!"
It is unclear from the clip if the suicidal episode may have been triggered by the singer's very public battle with domestic violence which has sparked a growing debate about the issue in the church community.
ABC 13 reported last Wednesday that as part of a plea deal the twice Grammy-nominated Fortune pleaded guilty in a Houston, Texas, court to a third degree felony charge of assault — family violence.
Fortune was sentenced to five years of probation along with five days in jail. He is also required to complete 175 hours of community service as well as a "batterer's intervention" program and stay away from his wife.
Investigators said in October 2014 Fortune struck his wife with a wooden vanity stool, kicked her and threw her against a wall one night inside their Stafford home. A police report said his wife was admitted to the emergency room at St. Luke's Sugar Land with apparent broken bones, minor injury, and possible internal injuries.
Some church leaders and others in the Christian community have raised serious concerns about Fortune's history of violence while serving as a spiritual leader as this isn't the first domestic incident he has had to answer to in court.
In 2002 he pleaded guilty to injury to a child for burning his stepson with hot water. He was placed on probation for six years in that case.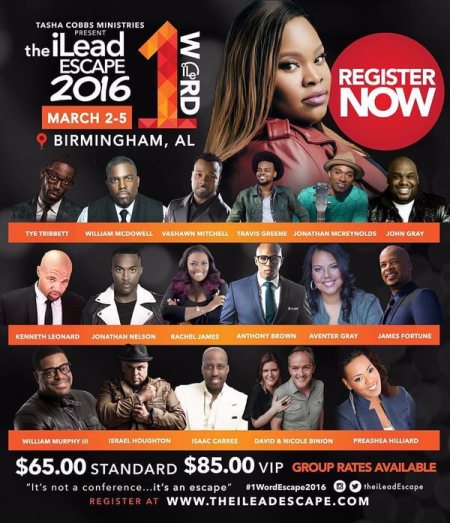 A civil lawsuit filed against him charged that the singer left his stepson disfigured with severe burns over nearly 50 percent of his body. The suit charged that James picked up Cheryl's 4-year-old son from pre-school and the teacher reported that the boy "misbehaved by coloring on a table."
He reportedly "scolded the toddler" on the way home, put him in time out at home and "continued to yell and berate the child." He later pushed the child in a bath of scalding water.
Fortune has since publicly apologized for his actions but Morehouse School of Religion student, Bronson Woods, thinks Fortune is getting off too easy because he is allowed to continue ministering to people despite evidence that he needs help.
"It seems like we're kind of condoning it when we go to these concerts and support what he's doing. It's like 'wait a minute, we're kind of just hushing this down,'" Woods told ABC13.
Fortune is scheduled to perform this weekend in Philadelphia as well as in Los Angeles later this month. The promoter of the Los Angeles concert told ABC13 the concert would go on as planned but in light of his guilty plea part of the proceeds from the concert will go to a shelter for battered women.
The Christian Post reached out to Fortune's book agent Tuesday to confirm that the scheduled concerts are still on but there was no response.
The Rev. Jamal H. Bryant, leader Empowerment Temple Church in Baltimore, Maryland, and personal friends of both Fortune and his wife, recently denounced domestic violence as a scourge that should be addressed in the Church.
"Let me say uniformly, domestic violence is wrong. Domestic violence is out of order. Domestic violence is not the will of God. Domestic violence is not always exacted with a closed hand or a fist but sometimes domestic violence is emotional," said Bryant during a Periscope session with Fortune and others last week.
"Sometimes domestic violence is verbal and I cannot afford with what is taking place in this hour to go silent, and the Church is being silent," he added.
Rodney Owens who runs Pathway to Serenity, a nonprofit that works with men who batter suggested to ABC13 that Fortune's struggles could be used as a teaching moment for the Church.
"At the end of the day, we're human too and we go through things. And we have to learn how to be transparent where we can talk about these things," Owens said.
"I think taking the veil off the face of us as Christians and saying this doesn't happen, it doesn't exist in our house of worship has to stop," he added.