James Fortune on Learning to Forgive Himself Years After Domestic Assault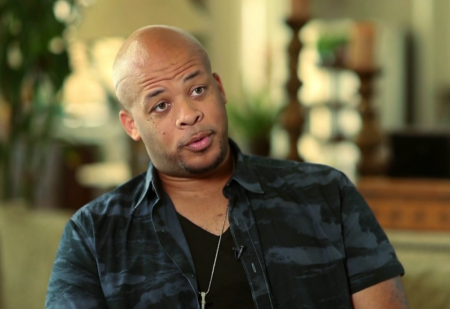 Gospel Music artist James Fortune says it's now time for him to forgive himself for the domestic assault of his estranged wife, Cheryl, two years ago. 
Fortune, the Grammy-nominated leader of the group James Fortune & FIYA, is sharing his advice about learning to forgive yourself with his nearly 300,000 Instagram followers.
"You cannot overstate the importance of forgiveness, but I believe what's been understated is the importance of forgiving yourself. Dr. Martin Luther King said that a person devoid of forgiveness is a person devoid of love," Fortune said in an Instagram video. "Now, you may be able to forgive without loving but you cannot love without forgiving. So, it's time to forgive yourself and get back to truly loving yourself."
While Fortune didn't ignore the fact that some people make serious mistakes, he explained that God forgives transgressions.
"You may have made a mistake, but you're not a mistake. You may have failed, but you're not a failure," he said. "Stop holding yourself hostage to things that God has already forgiven you of. God hasn't changed his mind about you."
Fortune concluded the video by saying, "he's forgiven you so now it's time for you to finally say, I forgive me."
The journey to forgiveness from the public hasn't been an easy one for Fortune, who came under scrutiny following the 2014 assault of his then wife, Cheryl Fortune. Local news station ABC13 reported at the time that she had suffered from broken bones and internal injuries.
Two years prior, Fortune had been sued for $5 million by his stepson's father who alleged that the singer burned the boy in hot water as an act of discipline.
Fortune has since taken accountability for his actions, telling CBN during an interview last year: "I am basically stretching out and saying, you know what, I was a perpetrator of domestic violence. I was an abuser in more ways that one. But I believe that is how God is healing me."
In a previous interview with "The Yolanda Adams Morning Show," Fortune said he was grateful that God offered him forgiveness and was transparent about working on overcoming his anger in order to be renewed.
"A lot of times you'll always say what you'll never do, but when you can't control your anger anything can trigger and make you do something that maybe you felt like you would never do. For me, I ask God, of course I thank God for forgiveness, but for me it was more than just forgiving," Fortune said on the radio program in 2015. "I wanted to be better. I wanted to be changed. I wanted God to do something on the inside of me so that my story, my testimony, could help someone else."