James Robison Thinks Donald Trump Was Advised Not to 'Look Like Some Weepy Christian' (Interview)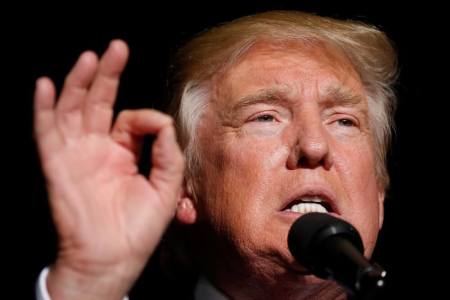 Televangelist James Robison believes that Donald Trump was advised not to show too much remorse for the lewd remarks he has made about women and believes that he has been advised not to act like a "weepy Christian" even though he has opened himself to receiving divine guidance.
In an interview with The Christian Post on Thursday, Robison, the founder of LIFE Outreach International and a member of Trump's evangelical advisory board, said that the billionaire real estate mogul is not fully displaying publicly the fact that he has privately expressed a willingness to embrace the wisdom of God.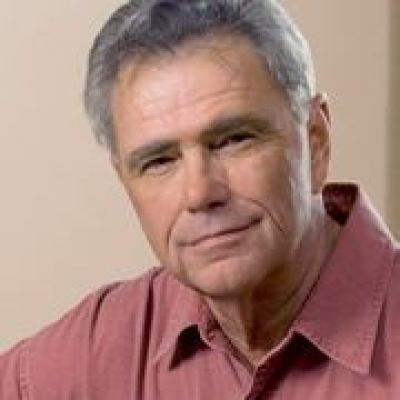 Additionally, Robison said that Trump has not accurately displayed how truly remorseful and "broken" he was after a 2005 "hot mic" conversation in which he made some lewd comments about women was published by The Washington Post last month.
Robison, who first met with Trump for over an hour in April at the request of former GOP candidate Ben Carson and has been ministering Trump for the past seven months, told CP that he thinks Trump is being "excessively over guarded" by attorneys and establishment advisers who are trying to help him play "a game he has never played."
As Trump received much criticism after the Post released the video showing Trump saying some lewd statements about how he treats women in a conversation with NBC's Billy Bush, Robison explained that he was one of the first to counsel Trump and said that Trump was personally "embarrassed" and "broken" on the inside.
According to Robison, he spoke with Trump for about 15 minutes and told him that he needed to take ownership and acknowledge that he was wrong.
Even though Robison stated that Trump knew that he needed to show a deep remorse and understanding of guilt, Trump issued a video statement in response to the leaked video, which many critics claim did not show enough remorse.
Although Trump admitted he was wrong, apologized and said that his "travels" have made him a changed man, he did seemingly use the video apology to claim that the video was a "distraction" from the real issues and also pointed his finger at Hillary Clinton over the sexual transgressions of her husband, former President Bill Clinton.
Robison told CP that Trump is not showing the "contrition that people demand."
"I know [Trump and his advisers] worked on it and by the time they got through after midnight, then I know he was frazzled, worn down. He came across to a lot of people as if there was no remorse or brokenness there. That is not the case," Robison said. "They moved him to that point, and every attorney will tell you that open excessive contrition can easily backfire."
Robison told CP that he is confident in making such a claim because he has 35 years of experience in the political realm dealing with establishment advisers from the Reagan and Bush administrations.
"I know the system," Robison said. "For 35 years — from Reagan, when I was highly visible, to all the others in the journey when I stayed behind the scenes deliberately."
"The other thing that I know that advisers [say] ... is that if you look like you are going to be the typical Christian acknowledging with brokenness that you are evil, you are going to be equated to other images they have seen," Robison added. "You will be seen as a manipulator of Christians and it will backfire and it will even make the common-sense Americans who are excited about you because of what you say you will correct, it will actually repel them."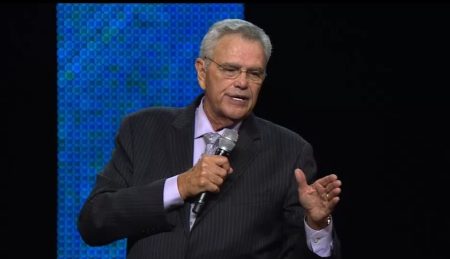 Last Friday, Robison told pastors on a conference call hosted by Ohio-based Citizens for Community Values Action Political Action Committee that Trump and others are "continually cautioned that if you show too much contrition, if you look like some weepy christian up there, you are going to lose all the common people that are fed up with everything to be fixed and they're not impressed with the church."
"The average American is not impressed with the church of Jesus Christ. We don't get along any better than Congress," Robison told the pastors. "We do not behave like the family of the perfect Father and all of that has to change. If you expect Washington to change, the church must be the ones to turn from their wicked ways, including the wicked ways of sniping and shooting one another and strife and dissension and judgmentalism. We are not just holding up the truth. We are beating up other Christians because we don't understand what they are doing behind the scenes."
Although Robison said that he has not seen Trump show a public and "open contrition that we would wish for," he assured "no one in 55 years of ministry has ever appeared to want to hear the transforming truth of God's wisdom" more than Trump.
Robison pointed to Trump's recent call for people to pray for God's guidance, in which he stated "we need prayer now almost more than we've ever needed it before."
Robison said that Trump could potentially be "the people's champion," like a Saul who "is going to let David, the shepherd, in the room."
"As a matter of fact, I think there is a great likelihood that he will invite the shepherd that David represented in the room," Robison stated, saying that the times he has spent in prayer with Trump has been "as special as anything I have ever seen."
"I believe [God] is offering the most powerful, grace-filled invitation in history to this nation to come back to the shelter and shadow of the Father and the watchcare of the shepherd," Robison stated. "He is wanting us to come like chicks to the wings of a hen. I think the stage is set for us to come and I honestly believe that [the Trump] family will actually seek that wisdom."
"That is basically what Trump asked for when he said he prayed for His guidance and wisdom. I have used the term wisdom as meaning 'understanding things from God's point of view' — what our founders called 'divine providence,'" Robison continued. "I have preached to this man, for seven months, the transforming truths that I have preached to the nation and the world for 55 years and he has received me."
Robison reasoned that Trump is not as public about his embrace of God because he is not in position to question his advisers and he is trying to "navigate through very difficult water."
Although Trump has been warm and accepting of the advice of prominent evangelical and conservative Christians such as Robison, Jerry Falwell Jr. and Paula White, Robison warned that Trump still must show in the long term that he has changed and that he will allow the "wisdom that comes from divine providence" influence him and his policies if he is elected president.
"If he does not show us a changed person, whether he wins the election or not, then I will shout it from the housetops: 'Mr. Trump, you did not reject me, you did not reject the wisdom of your faith board, you rejected the wisdom God freely offers us and you said 'no' to the love that sent Jesus to the cross to bury your sins in the sea of His forgiveness," Robison asserted.
The Christian Post reached out to the Trump campaign for comment on Robison's remarks but no statement was received by press time.